Ramon's Village Resort Issues Statement: Heroic Efforts To Save Resort Praised
Wednesday, August 28th, 2013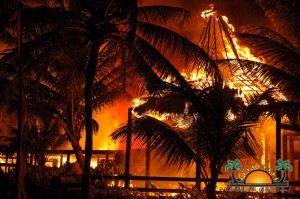 PRESS RELEASE – RAMON'S VILLAGE RESORT, SAN PEDRO, BELIZE – AUGUST 28, 2013 – At approximately 8:00 PM last evening a fire was reported at Ramon's Village Resort in San Pedro, Belize damaging approximately thirty cabanas in addition to the resort office area, Pineapples Restaurant, the Purple Parrot, Ramon's Gift Shop and related facilities. There are no reports of injuries to any guests, Ramon's staff members, emergency services personnel or island residents.
Valiant efforts by San Pedro firefighters and police officers, Ramon's staff members, local citizens and resort and island guests who manned fire hoses and formed bucket brigades are credited with stopping the blaze. "We cannot say thank you enough to all of the people who fought this fire and helped us save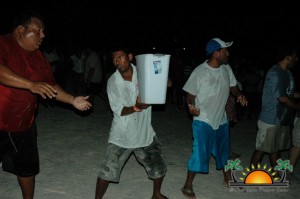 as much of Ramon's Village Resort as possible," notes Ramon Nunez, General Manager of Ramon's.  "While we have suffered a tremendous loss, you can be assured that we are doing everything possible to ensure that our guests are taken care of as we begin assessing the damage."
Richard Headrick, owner of Ramon's, was relieved that no injuries were reported; however, saddened at the loss. "Our hearts are broken that our beloved Ramon's has suffered such damage. Over the past twenty-seven years tens of thousands of guests have visited Ramon's Village and had the time of their lives. However, out of adversity comes steadfastness and you can be assured that very soon the rebuilding of Ramon's Village Resort will begin. In a short time, the Ramon's Village that our many guests and friends have come to love and adore will be back hosting guests, and, Lord willing, our little piece of paradise will be better than ever!"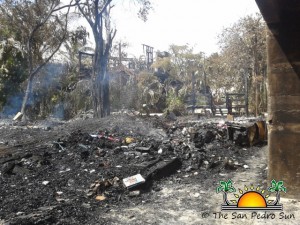 Ramon's staff members are evaluating our current situation and will provide information as soon as possible concerning the reopening of undamaged sections of the resort. Our design and construction personnel are on the ground in Belize ready to bring Ramon's back!  The dive operation—Ramon's Village Divers—is still operational and continues to provide expert services to the diving community with our fleet of six dive boats up to 46' in length.
Current guests at the resort have been relocated to other San Pedro area hotels andresorts so that they can continue their vacations. Future reservations for the months of August and September 2013 will be honored with accommodations at sister properties near to Ramon's and our dive center, so that the pleasure of our guest's vacation will go unhindered. Guests with existing reservations, and those wishing to make future reservations, are requested to contact the Ramon's U.S. Reservations Office at 1-800-624-4215 or via email at [email protected] .
###############
Follow The San Pedro Sun News on Twitter, become a fan on Facebook. Stay updated via RSS