Intoxicated BWS employee wrecks company vehicle
Thursday, July 21st, 2016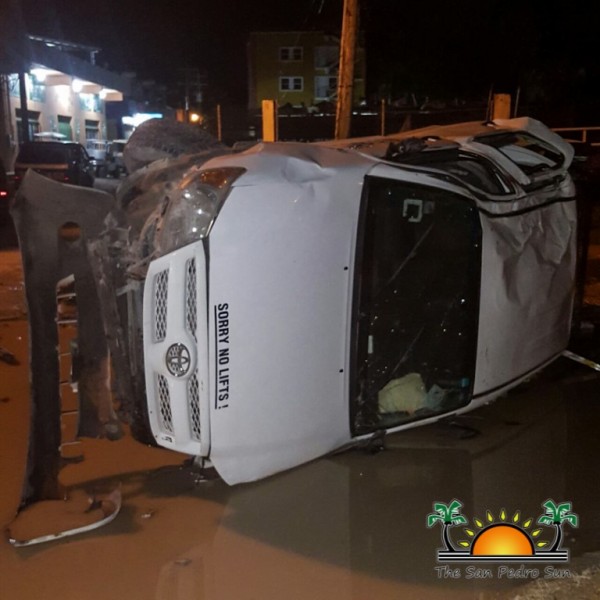 30-year-old Nolan Garbutt Jr, Belize Water Services (BWS) Assistant Supervisor, has reported to The San Pedro Police that on Wednesday, July 20th at around 10:30PM he suffered a car crash. He stated that he left Pedro's Inn in a work issued white Toyota Hilux 4 door truck (Lp/# 32797, Model KUN25L-HRMDH Frame MROFR220800648564) heading home driving in a southerly direction. Garbutt went on to state that when reaching Sea Grape drive, he heard a loud bursting sound, and as a result, he lost control of the vehicle and flipped over. When he got out of the vehicle, he observed that the front and the back bumpers were broken, both left front and back wheels were punctured, the top was bent and the four doors were bent in.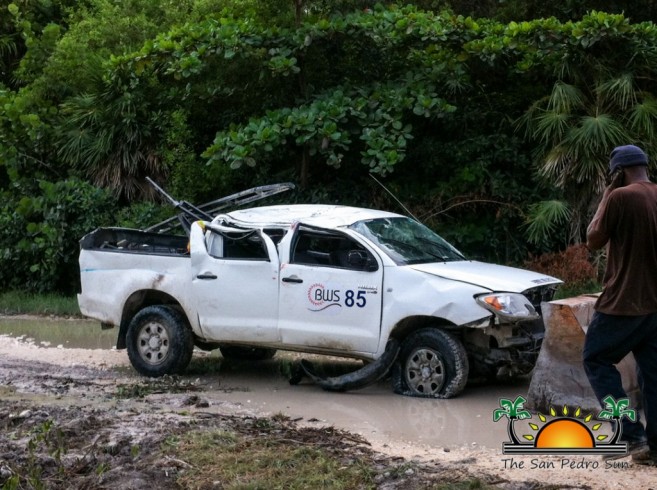 Shortly after, police arrived at the scene. A sketch plan of the scene was done and Garbutt was taken to the Dr. Otto Rodriguez Polyclinic for a health examination. In addition, Garbutt's blood sample was collected for testing to determine if he was driving under the influence.
On Thursday, July 21st, Garbutt was officially charged for the crime of "Drove Motor Vehicle with Alcohol concentration above the prescribed limit".
Follow The San Pedro Sun News on Twitter, become a fan on Facebook. Stay updated via RSS