Fire destroys Belize City's Iconic Chateau Caribbean Hotel
Wednesday, November 30th, 2016
A big fire on Sunday morning, November 27th destroyed one of the oldest buildings in Belize City, the Chateau Caribbean Hotel. The hotel was located in the Fort George District by the Marine Parade and from a distance thick smoke billowed into the sky as the blaze swept through the historic building, consuming everything in its path. Despite quick response by the fire department, after hours of battling the flames most of the hotel building was gutted by the fire. The restaurant portion was reduced to rubble.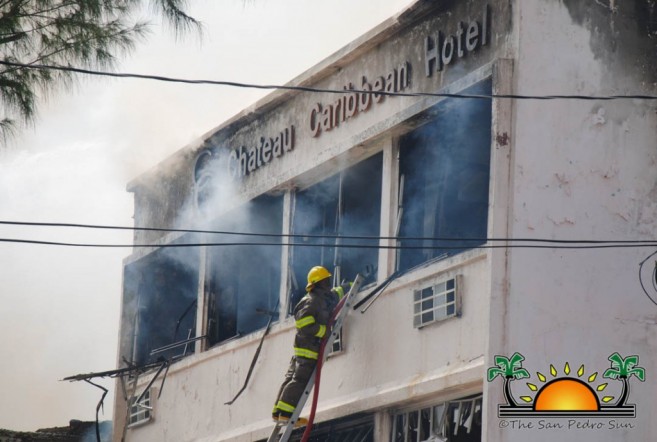 The building was of great significance to the city. Built from Canadian cedar wood in the early 20th century, the building served the community as the Holden Memorial Hospital. In 1977, the hospital was closed, and thereafter it was turned in to a restaurant and hotel. The hotel, considered an iconic landmark, thrived for decades, recognized for their warm hospitality.

According to official reports, the fire started around 7:30AM at the upper flat and consumed the building rapidly. When fire fighters arrived at the scene, they observed the building engulfed in flames. Guests registered at the hotel, as well as the staff, had already evacuated the building.
According to Ted Smith, Fire Chief of the National Fire Service, they immediately went in to operation to try and extinguish the fire. "The investigation into the causes of the fire is still at a preliminary stage and I have no information about what caused it," said Smith. "I will allow the investigators to do their job, and based on that information we will know the cause."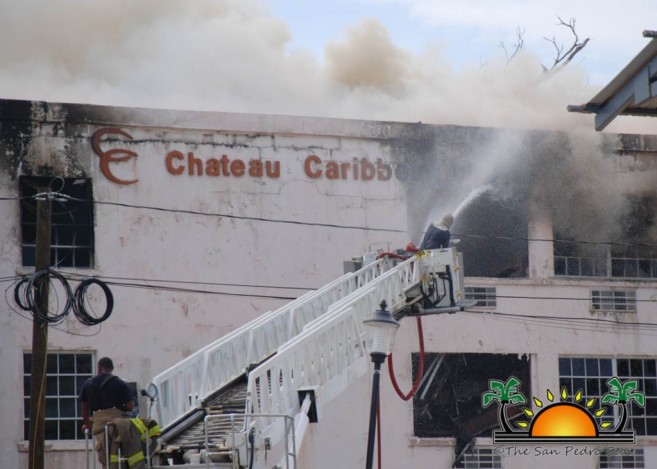 Smith added that their team did all they could to save the building, but due to the type of material the hotel was built from, the fire was difficult to contain in a timely manner. "Thousands of gallons of water were being discharged consistently and the flame continued to burn vigorously. The type of structure… it's a huge wooden building with a lot of Class A material to sustain a fire," said Smith.

The destruction of the hotel has left many without a job. "I have been working here in the kitchen for 25 years. I never expected this to happen. It's very sad also to see such a historic building disappear like that, so much history has now been turned into ashes," said one employee.

Fortunately no loss of life was reported, and no other buildings in the area experienced any damages. In the meantime, the Fire Department will continue their investigations in order to solve the mystery of the fire. The hotel was featured in the 1980 film Dogs of War and survived hurricanes of 1931 and 1961. This loss leaves an impact on Belize's historical heritage.
Follow The San Pedro Sun News on Twitter, become a fan on Facebook. Stay updated via RSS