Boat accident injures two; San Pedro Police investigation underway
Tuesday, May 19th, 2020
An investigation by the Belize Port Authority on the island is currently underway to find out the cause of a boat accident on the lagoon side of San Pedro Town on Sunday, May 17th. Five persons were traveling in a 25-foot boat when it crashed into the dock at the International Water Taxi Terminal, causing injuries to two of its passengers. The captain of the boat was detained by police pending an investigation into the mishap.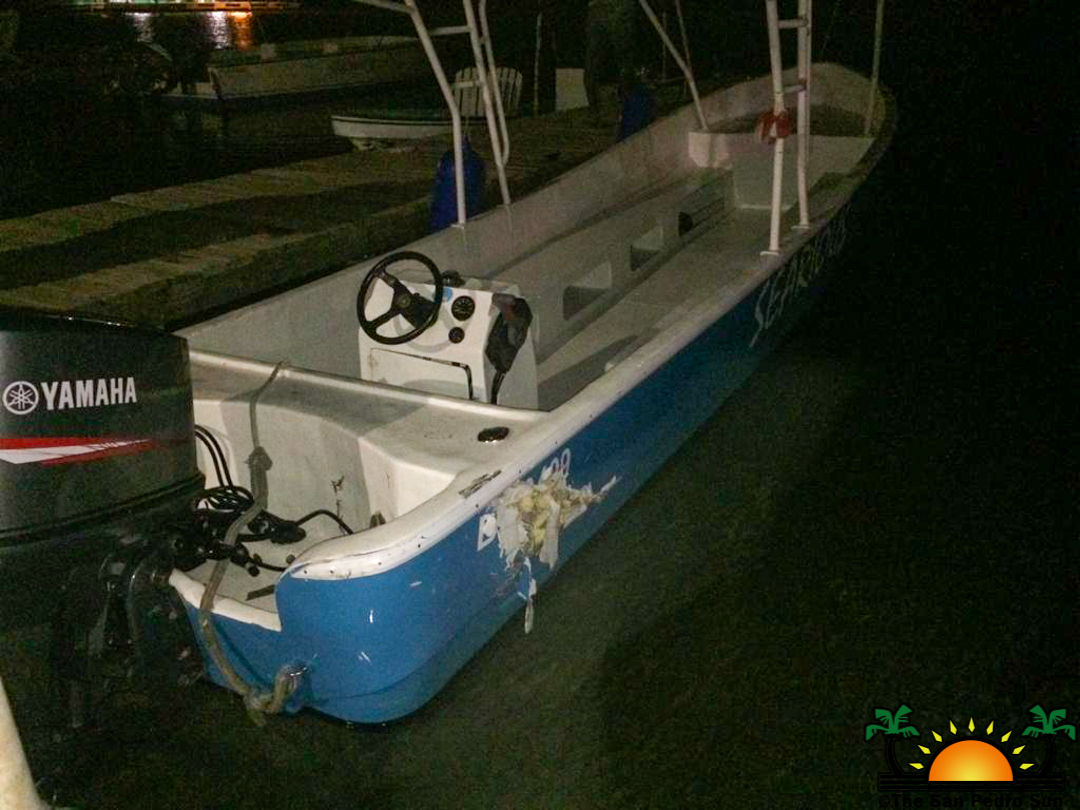 According to an official police report, initial investigation revealed that at 5:45PM, Boat Captain/Tour Guide 35-year-old Horace Bladen was operating the said boat on the lagoon side. The boat was heading south to north when Bladen lost control of the boat and collided into the wooden wharf of the International Water Taxi Terminal. The impact caused damages to some of the boards of the dock and some of the passengers were thrown out of the vessel. Bladen received an abrasion to the right side of his face and ended with a swollen left forearm. Another passenger in the boat, Roy Bradley, 24, received a cut wound to the top of his head and an abrasion below the right eye.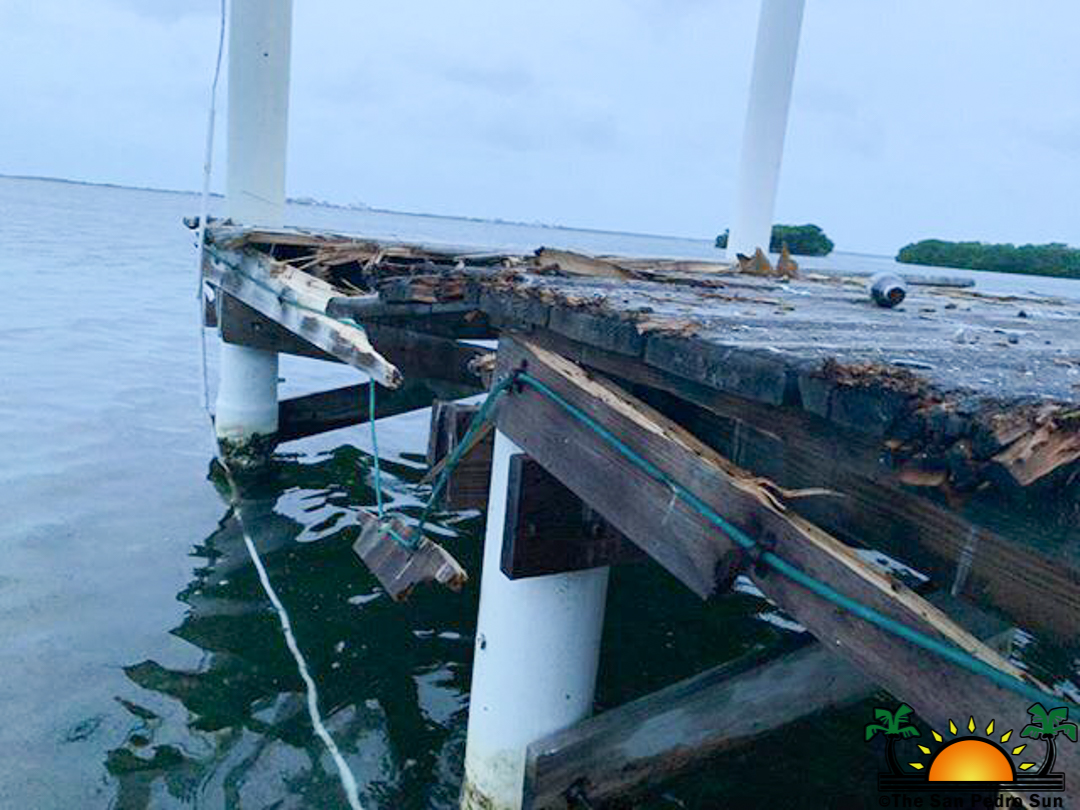 Bradley was taken to the Dr. Otto Rodriguez San Pedro Polyclinic II, and Bladen was reportedly detained by police. The other persons traveling in the vessel were Sandra Leslie, Celestino Campos, and Jose Lopez. According to a witness, there were about four boats heading in the same direction, and speed is believed to have played a role. When the boat crashed, the witness said that Leslie, Campos, and Lopez were thrown overboard; according to the report, they received no injuries.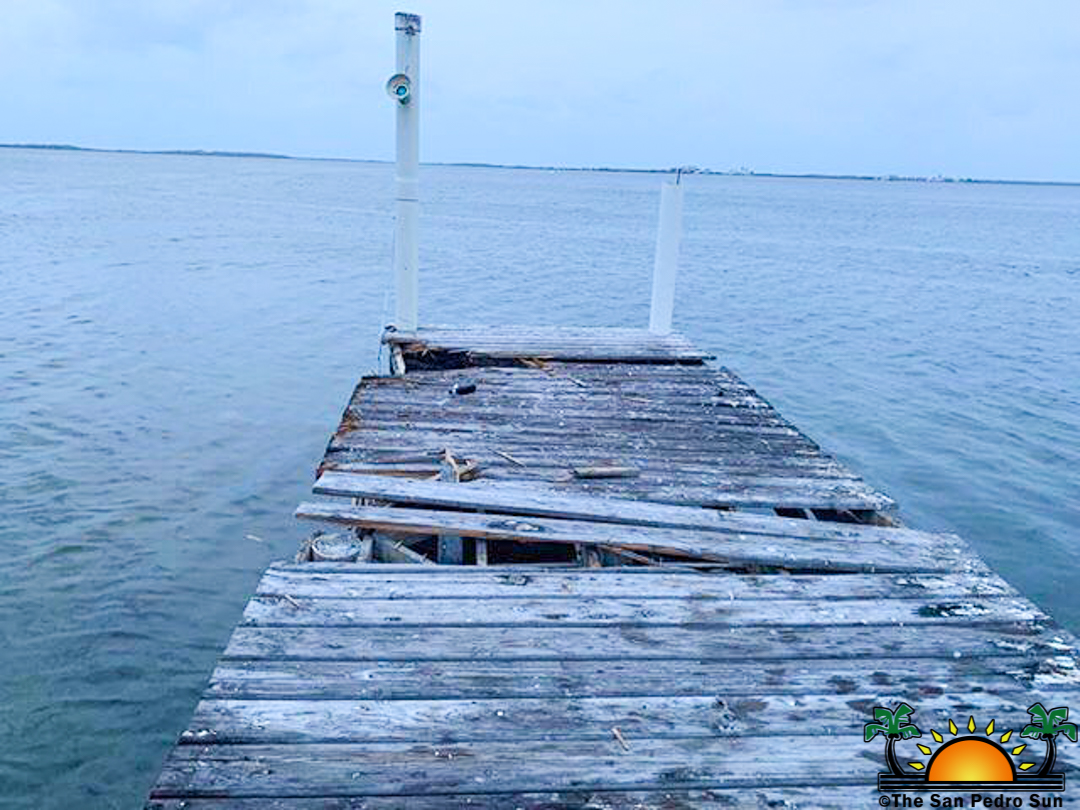 The vessel received damages to the left stern and to its right side. Authorities will also do an assessment to find out the cause of the damages to the dock. While an investigation is yet to be concluded, a urine sample from Bladen has been obtained by police for analysis, as alcohol is suspected to have been a culprit.
Follow The San Pedro Sun News on Twitter, become a fan on Facebook. Stay updated via RSS