Tour operator explains Ambergris Caye is a diver's haven despite rare shark incident
Tuesday, July 6th, 2021
Despite reports of a rare shark incident on Saturday, July 3rd, off Ambergris Caye, scuba diving continues to be a safe and enjoyable activity when visiting the island.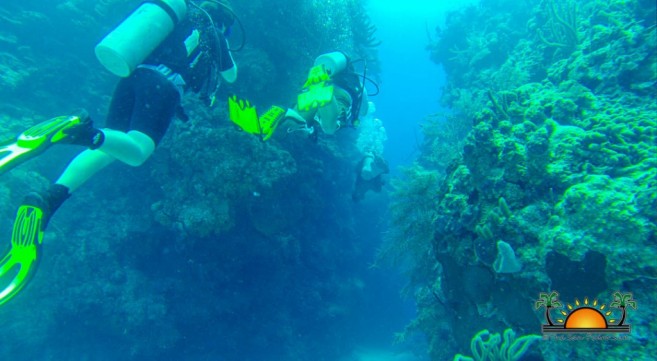 The unfortunate experience, which left a diver (tourist) with an injury to the left hand, is believed to be the first of its kind. The tour operator, who faced the emergency, explained that it was a small reef shark involved in the unexpected incident. It is unknown what made the shark react in such a way as daily diving trips take place in that same area near 'Tackle Box,' without issues.
One of the causes could be that some tour groups feed (chum) the sharks. The dive shop, in this particular case, stressed that they were not chumming the sharks and did not support such practice because it can prompt aggressive behavior in these marine animals.  The unprecedented event is still puzzling, and according to the tour operator, they cannot fathom what triggered the shark to bite the diver's hand. It is believed the shark reacted on instinct and was looking for food. "It was a freak accident, unexpected. Diving is safe in Belize, and people should not have any concerns," said the dive shop representative. "We want to emphasize that it was not a bull shark or hammerhead, but a small reef shark, and chumming did not take place either."
After the accident, the tour operator contacted the proper authorities to aid the diver. Rickilee Response and Rescue (Triple R) was reached, and the injured tourist was transported to the Dr. Otto Rodriguez San Pedro Polyclinic II. There Dr. Joshua A. Canul treated his injury, which required internal and external stitches.
This unfortunate incident, which can happen in any part of the world, is considered very unusual for these sites off the island that is frequented by diving tours.
Follow The San Pedro Sun News on Twitter, become a fan on Facebook. Stay updated via RSS