Investigation reveals early morning fire in DFC home was deliberately ignited
Wednesday, February 8th, 2023
An investigation led by the local fire service into the cause of a blaze that destroyed four golf carts and damaged the front part of a house in the DFC subdivision south of San Pedro Town has been classified as an incendiary (arson) fire. The tragedy significantly affected Evelyn Cordon, 37, and her family. They need help, and if anyone can assist, they can be reached at 614-7280.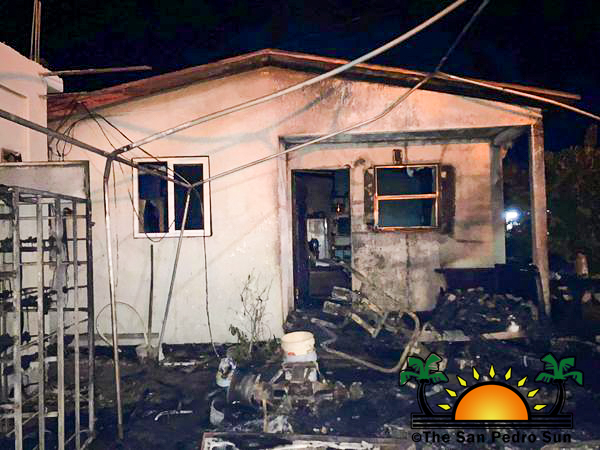 The unfortunate incident occurred on Saturday, February 4th, at about 2:34AM. Police reported they received a report of a fire in the DFC Area, and upon arriving, they observed four golf carts destroyed by fire and damage to the front of a 24' x 30' three-bedroom house.
Cordon reported that at about 2:15AM she woke up and saw the four golf carts on fire. The fire then spread to the house. The San Pedro Fire Service responded and extinguished the fire. However, all four golf carts were destroyed. The cost of damages is estimated at a value of BZ$64,000.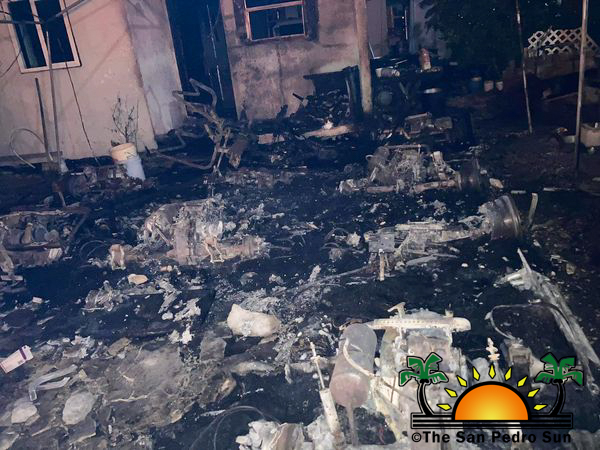 Cordon's mother shared that it is a great loss to the family and welcomes any assistance the community can contribute to their recovery. Some residents have already reached out and are planning a fundraising event to help Cordon and her family.
Family feels targeted
This is the second time this family has suffered losses due to fire. In September 2021, an early morning fire gutted a structure that served as a small grocery shop. No one was injured, but the material losses were estimated to be over BZ$25,000. The fire destroyed everything inside the shop, including freezers full of goods, one with ice cream they had recently added to their business. The loss was considered devastating, and arson was suspected. Police did not provide a follow-up report if anyone was charged with the crime.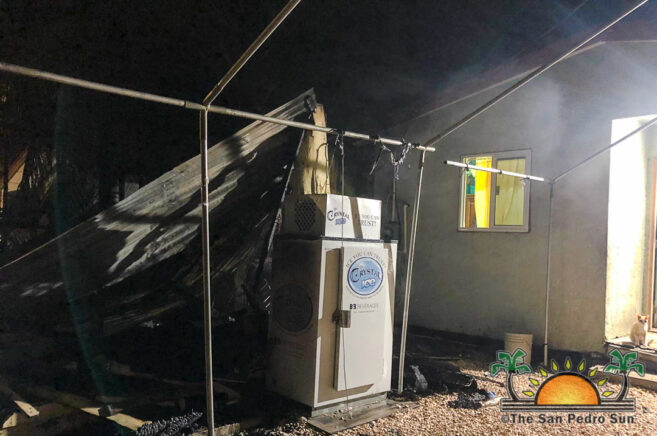 Residents in the DFC area hope police start an investigation now that the incident is classified as arson. They hope the responsible person or persons are dealt with, and the crime does not remain in impunity.
Follow The San Pedro Sun News on Twitter, become a fan on Facebook. Stay updated via RSS