Fatal February boating accident case forwarded to the DPP; mother shares experience
Friday, April 21st, 2023
The February 14th boating accident case that killed 17-year-old Logan Ceylon Pratt is now before the Director of Public Prosecutions office. Assistant Commissioner of Police Hilberto Romero told the media they await directives on whether charges will be levied against boat captain Jessie Smith. An official report named Smith as operating the boat that ran over Pratt and her mother, Tamra Pratt, while swimming off the coast of northern Ambergris Caye. Concerned islanders question why authorities did not mention the person who reportedly took Pratt and her mother to that area of the island.
Pratt's mother spoke to The Sun about the incident but did not reveal much about who took them to the area where they were swimming. She said they were reportedly invited to go to that area by a local person. Following the accident, an official report stated that Pratt and her mother were swimming in an area frequently trafficked by boats. She refuted this allegation and told The Sun they were in shallow waters and nowhere near the boat lane. Tamra said they had their masks on, looking at fish under the pier, and then walked out beyond the dock when the accident happened.
According to her remarks, Smith, who was driving a boat to San Pedro Town, was traveling at a high rate of speed, and no one was in the front part of the boat looking out. Tamra added that Smith did not assist in getting her daughter out of the water after the accident. She said Smith was rude, cursing and yelling at them. "Even when I got on the boat, he continued to yell and offered no medical assistance nor called medical services," Tamra said. Tamra said that she and another passenger in the tour boat had to assist Logan." She believes Smith should have turned off the engine when he hit Logan. According to her, he did not. "Turning off the engine after colliding with anything is common knowledge and covered in obtaining a boat license," said Tamra.
Smith refuted such allegations and indicated that as an experienced tour guide, he followed safety measures and rendered help. Smith notes that he was in the boat lane and pointed out that this area north of Ambergris Caye is heavily traversed by boats. Smith calls on the authorities to do more in monitoring unauthorized people posing as tour guides and ill-advising people. He added that the person who took Logan and her mother to that area should have advised them of the dangers of swimming beyond the piers. In addition, visitors to Ambergris Caye and other parts of Belize are advised to book tours only with licensed tour guides.
Medical facilities on the island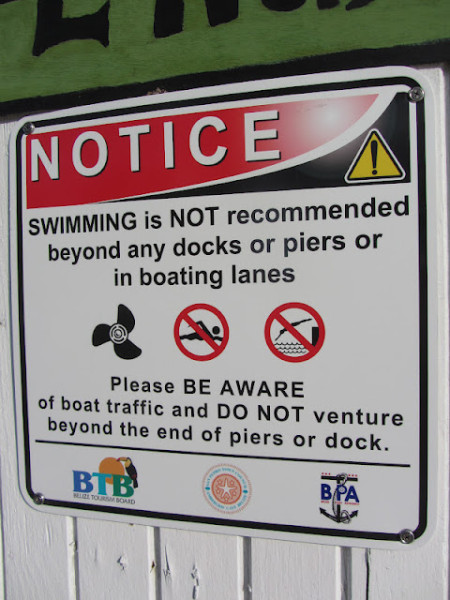 When the injured teenager was brought to a private clinic in downtown San Pedro, Tamra said it was ill-prepared to treat her daughter. Logan later passed away. Tamra stated that it is problematic that Belize has no Level 1, 2, or even Level 3 Trauma Centers in the entire country. "It is a tragedy that tourism money is not being used to provide competent doctors/surgeons and emergency medical training for tourism personnel/boat crews," she said. The grieving mother urges the government to act and provide the necessary medical infrastructure and training to ensure everyone is safe when visiting areas like Ambergris Caye. She even advised those considering traveling to Belize to note the lack of proper medical care. Fortunately for San Pedro, Ambergris Caye will be getting a fully equipped hospital.
Swimming beyond piers
Pratt said it is not a valid point regarding the swimming rules beyond piers and stated that these rules were not posted anywhere. She added that throughout the many times she had visited Belize, she had never heard that swimming off piers was dangerous. Many people, however, know that it is unsafe to swim beyond a pier because of the heavy boat traffic along Ambergris Caye's east coast. Many beachfront properties and resorts have posted signs or buoys alerting people of the safe swimming areas. However, some areas and properties do not have any signage. The Belize Port Authority (BPA) urges stakeholders to do the right thing, have this important signage on their docks, and advise people/customers of the risks when swimming beyond these structures. Although the BPA speaks on the importance of posting these signs, they indicated that enforcement is out of their jurisdiction.
In the meantime, some boat captains shared that while they operate with due care, if someone is swimming in the boat lane, it can be challenging to see them. On Wednesday, April 19th, a boat captain returning to San Pedro from a tour almost ran over two visitors swimming along what is considered the boat lane. Fortunately, the boat captain said he could spot the swimmers with no identification, such as a buoy or flag. Boaters advise anyone swimming beyond docks to use a kayak, buoy, or flag to be identified and avoid a collision.
Follow The San Pedro Sun News on Twitter, become a fan on Facebook. Stay updated via RSS