Letter to the Editor: The San Pedro AIDS Commission says THANK YOU!
Wednesday, February 27th, 2013
Dear Editor:
The San Pedro AIDS Commission wholeheartedly thanks all those who in one way or another helped make our participation in Carnaval 2013 yet another success for this group. I applaud the members who opted to dance during the three days of Carnaval and the members who donated or worked for this event. I also salute the "friends" of the AIDS Commission who joined in the festive dancing: Sara Sanchez, Shirley Eiley, Naie Duran, Alex White, Mari Magaña, Erin de Santiago, Brittney O'Daniel and Kristi Gonzalez. Great job guys!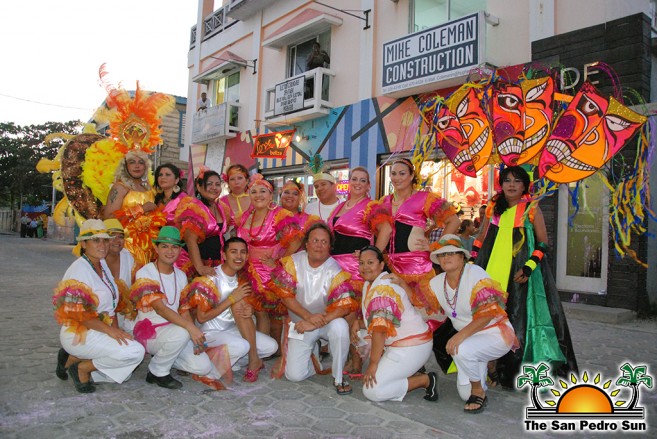 Gracias to our "Friends" for their continued support. Special thanks to Matachica Resort, Sandbar, Findley Halliday, Mrs. Elvia Staines & Ryan Edwards, Ellos Boutique, The Liquor Box, Tropic Air, Carmen & Alex Eiley, Super Buy, Juvinie Sabido, Mrs. Shelly Huber and Betty Villelda. Thanks to Bistro Mestizo for providing the tasty food following the dances and to Martin Ancona and Mauricio Aquino for their assistance.
Mention must be made of our seamstresses and costume creators – Thank you Pablito Guerrero, Mrs. Irma Banegas, Sandra Ayuso and Clivia Paz. To Mr. Angel Nuñez for helping out with the lyrics for one of the comparsas, and to Danny Cann and Jorge Castillo (Fashions Salon) for providing make-up services. We also applaud our musician Noel Wilthshire who worked hand in hand with us to provide us with fantastic melodious Carnaval music. Thank you to the San Pedro Town Council for providing us with a truck during the three-day event. Gracias to all the wonderful people of Ambergris Caye who supported the San Pedro AIDS Commission in their quest to educate our community on HIV/AIDS. Because of your support we can continue to assist those infected and/or are affected by HIV. Thank you for supporting us in this fundraising endeavor and for supporting our Tradition…Our Carnaval!!!
Once again, Muchas Gracias a todos for a most wonderful Carnaval!!!
Regards,
Felix Ayuso
President, San Pedro AIDS Commission
Follow The San Pedro Sun News on Twitter, become a fan on Facebook. Stay updated via RSS