BTB hosts Village Arts and Craft Expo 2015
Friday, October 9th, 2015
The Belize Tourism Board (BTB) hosted the fourth annual Village Arts and Craft Expo. The Expo was held at the BTL Park on Saturday, October 3rd between the hours of 10AM to 6PM. This year's event saw the participation of 123 artisans and 41 communities from all the districts of the country, showcasing local products for the general public to experience and sample. Featured products included local jewelry, such as earrings, chains, and bracelets. Slate carvings, wood works, embroidery, paintings, clay pottery, sewn and crocheted dresses, local chocolates, pepper sauces, recycled products and lots of art were on display in a breathtaking show of talent and beauty.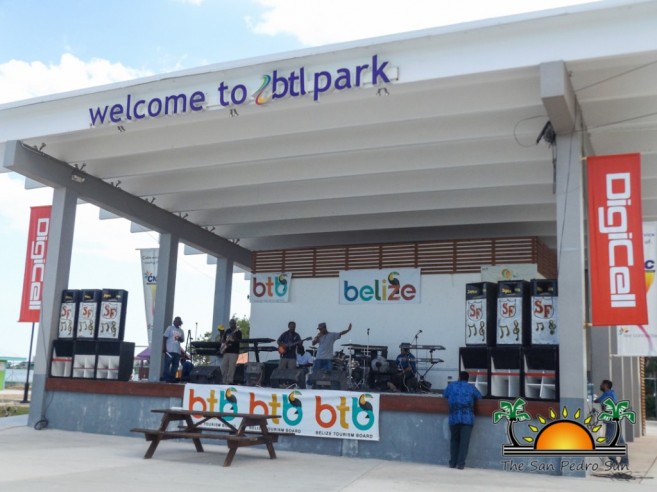 Organizer of the event, Director of Destination and Planning Cruises at the BTB, Valdemar Andrade, stated that the event is mandate for the BTB to provide socio-economic development for the communities across the country. "The idea of the event was born four years ago from our village outreach program, where we reached out to communities to develop their capacity and bring their products and services into the tourism sector. We create routes where they can come and sell their products. Every year, we bring them in order to meet their distributors, the shop owners so they can see how the products have improved. We encourage everyone to use the Belize brand which is trademarked, so people are able to buy authentic Belizean products and not just products that are marked "Belize". We do this event every year with the idea to create a cultural experience among the artisans and their products… wood works, sweets, carvings, innovative jewelry, it is amazing how the Belizean producers have come along and been able to package and label these products. We have partnered with agencies like the National Institute of Culture and History (NICH) to be able to build the cultural and historical aspect of it, and then from the small business development center and Belize Trade and Investment Development Service (BELTRAIDE), we build the business side of it. We want people to come see what other people are doing, where they meet their distributors and bring their products to the market," said Andrade.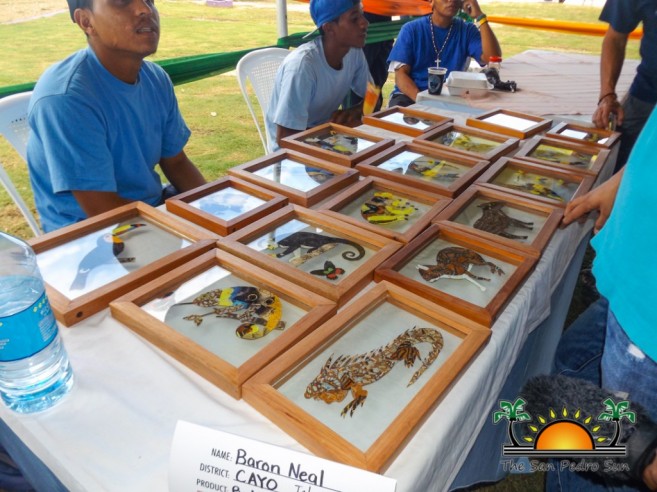 The Village Expo 2015 brought small producers together to showcase their innovative products to buyers, providing a direct opportunity to reach out to gift shops, hotels, corporate businesses and a large consumer at large. The event also saw tourists involved, which brings international attention to the Expo and Belizean products.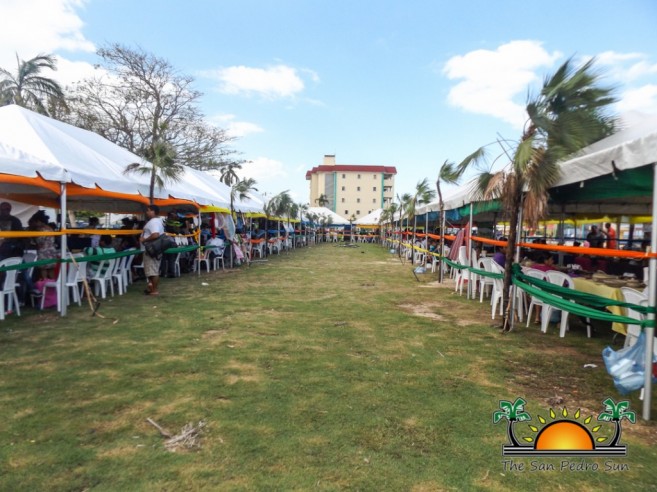 One of the many small businesses taking part in the event was Green Artistic Furniture (GAF) from San Jose Succotz Village, Cayo District. The business is a creation of a group of philanthropic young artisans and artists that work using only recycled materials to create artistic furniture and objects of art. The business' goal is to provide an opportunity for young men and women to enhance their knowledge, virtues and skills that will assist them in personal development. As such, they will address the physical and social needs of their communities and promote better relations among all human beings. GAF is also committed to minimize the impact of pollution on the environment and contributes to the protection and conservation of our natural resources, promoting a greener, more sustainable form of living.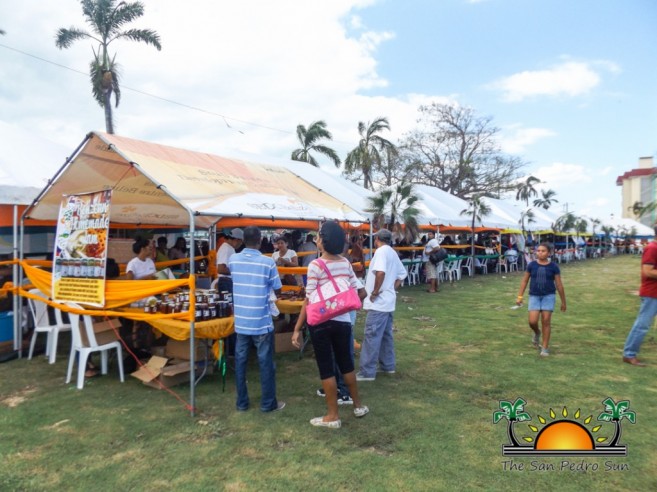 The Village Expo was packed with vendors and shoppers from across the country touring the different booths full with local products. This was indeed the ideal occasion for anyone to check out the immense variety or arts, crafts and culture that Belize has to offer. There were great deals available, especially for bulk purchases. While vendors and shoppers mingled, Super Furia Band and Love Vibrations provided entertainment throughout the day with their sensational music.
Once again the Expo proved to be successful and organizers are already planning a bigger and better one for 2016.
Follow The San Pedro Sun News on Twitter, become a fan on Facebook. Stay updated via RSS