2017 Carnival Road March attracts thousands in Belize City
Wednesday, September 13th, 2017
The 2017 Carnival Road March was held in Belize City on Saturday, September 9th, and saw thousands of Belizeans lined up along the designated Carnival route. It is one of the many anticipated events during the September Celebrations, and features Belize's vibrant culture and heartfelt patriotism. This year the colorful road march ended at the Marion Jones Sports Complex where several participating bands were awarded for their outstanding performance.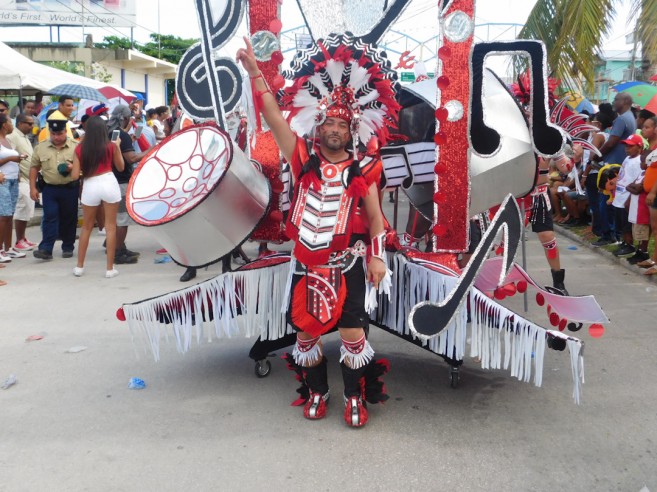 Despite the grueling temperature and humid atmosphere, spectators from all around the city and country convened along the parade route. The different participating groups in this year's event put on another memorable show, complete with elaborate costumes. It was a live jamboree on the streets of the city, with blaring speakers playing Soca beats, while both junior and senior bands, and steel pan bands mounted on large double deck trucks did their best to charm the judges along the route.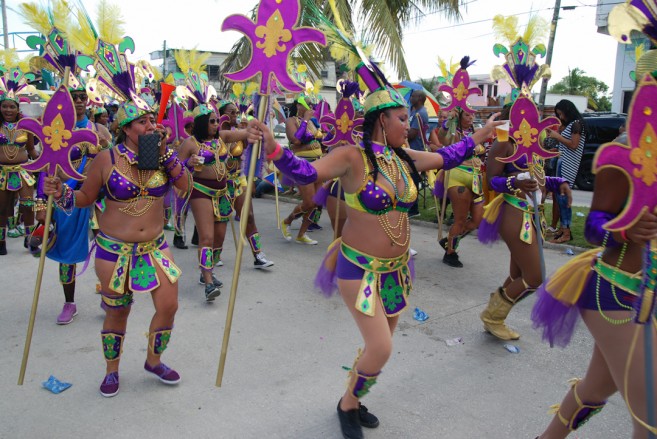 Security was at its highest level, guaranteeing dancers and spectators a peaceful, fun and safe parade.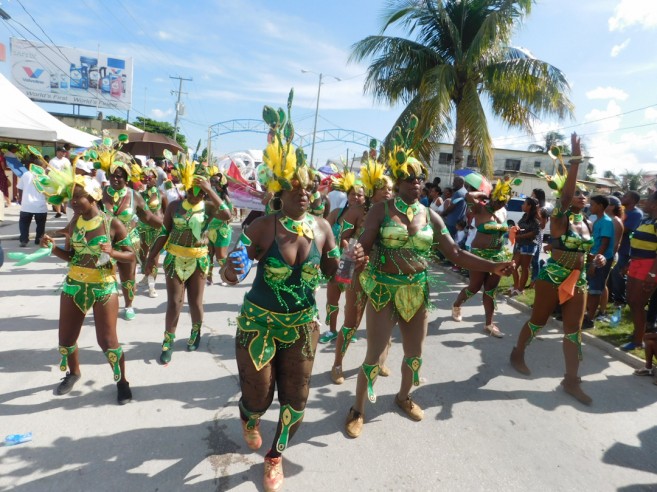 After hours of dancing and showcasing their choreography, the bands arrived to the Marion Jones Complex where the winners of this year's road march were announced. In the Junior band division, coming in third place was Trench Town Masqueraders with a total of 494 points. In second place with 559 points was Black Pearl. Taking the top prize in the competition was Mahogany Masqueraders, with 563.5 points.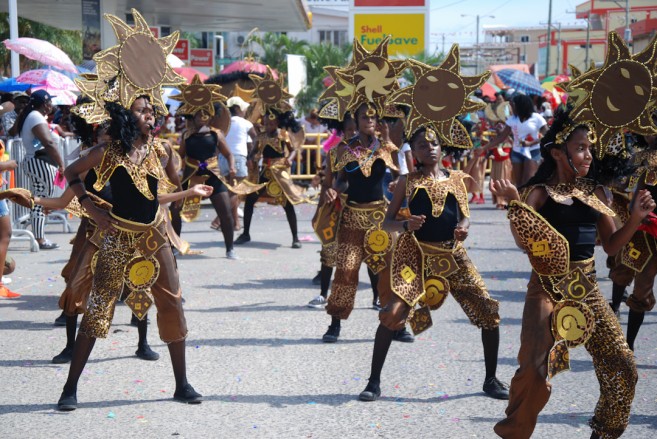 In the Senior band division, Soca Moca Carnival Band claimed third place with 523 points. They were followed Mother Nature's Creation in second place with 538 points. Taking first place and title of champions of the Senior 2017 road march, with 595 points, was Titans Mas Band.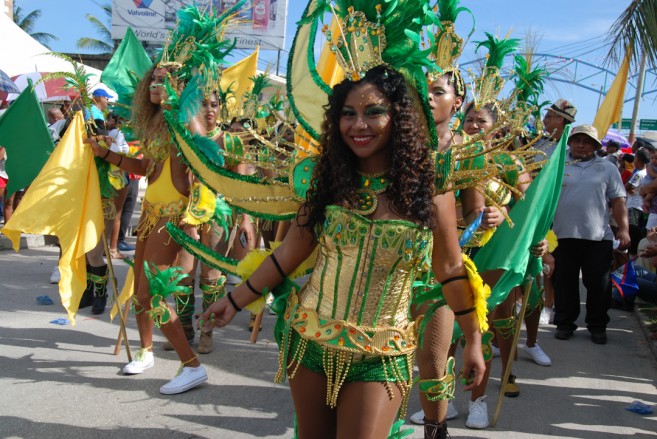 The scoring criteria for each band was based on the durability of their costumes, and creative use of colors. Carnival spirit also played a big role, along with their performances in the four days of Mass Camp inspections held before the day of the carnival parade.
The winners of this year's road march, Titans, are expected to participate on Thursday, September 21st in San Pedro Town's parade. The parade on the island is scheduled to start at 10AM from the Boca del Rio area.
Follow The San Pedro Sun News on Twitter, become a fan on Facebook. Stay updated via RSS