International Day of Yoga 2018 celebrated in San Pedro Town
Wednesday, June 20th, 2018
Many islanders joined the worldwide celebrating the 4th Annual International Day of Yoga (IDY) 2018 under the theme: "Yoga for Harmony and Peace" at Akbol Yoga Retreat and Eco Resort north of San Pedro Town on Sunday, June 17th. The Yoga class was facilitated by Kirsten Miglio, owner of AkBol and Yoga teacher for over 20 years.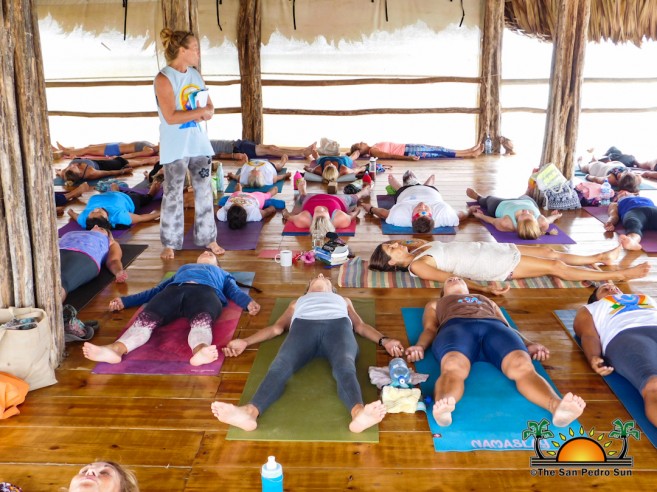 The class began at 9AM with a short prayer, followed by a general warm up. The class then practiced several techniques being practiced including tree pose (Vrikshasana) and triangle pose (Trikonasana), staff pose (Dandasana) and camel pose (Ustrasana), the cobra (Bhujangasana) and crocodile (Makarasana), and finally the bridge (Setubandasana) and corpse pose (Shavasana). The Yoga class culminated with breathing exercises and a prayer. Every group worldwide follows the same schedule in the same order as it is set by the Indian panel.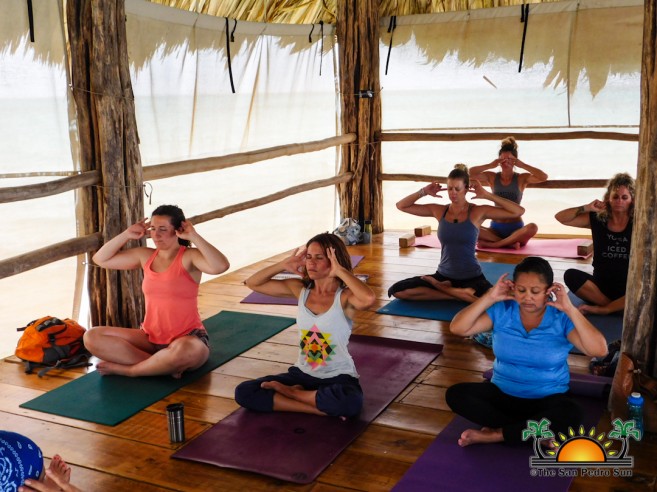 According to organizer of the event Diana Snyder, San Pedro's IDY event was very successful. "This was San Pedro's first unified observance of IYD. Teachers and students from all of San Pedro studios participated, as well as many residents and tourists," said Snyder. "We were all thrilled and inspired by the turnout of over 50 people. Next year the location will be moved to another local studio, and we look forward to having the same or even more San Pedranos and visitors, all practicing together."
Originating from India, yoga was introduced to the west in the late 19thand early 20th century. Since the 1980s, the number of yoga practitioners has grown each year. Yoga is a series of exercises that combines physical, mental, and spiritual practice. The word itself is derived from Sanskrit and means to join or unite.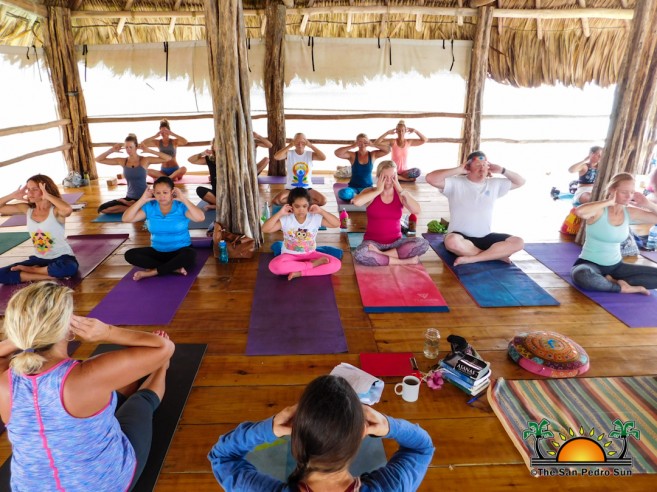 Today yoga is practiced in various forms around the world and continues to grow as a sport and a lifestyle. Traditional yoga has a meditative and spiritual core in addition to the physical exercises. The result is a wide variety of schools, practices, and goals within the yoga community.
Since 2014 the IDY has been celebrated, after the Prime Minister of India Hon. Narendra Modi proposed to the United Nations that a day to be set aside each year to help spread this practice throughout the world. "Yoga is an invaluable gift. It embodies unity of mind and body; thought and action; restraint and fulfillment; harmony between man/woman and nature; (Yoga is) a holistic approach to health and well-being," said Hon. Modi.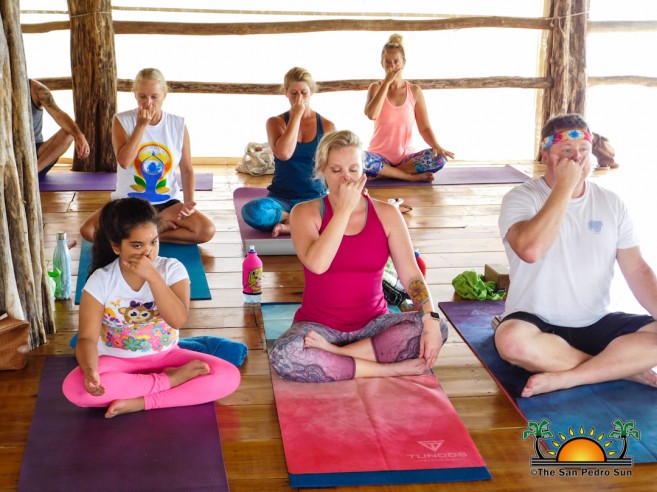 Snyder further stated "When we form large groups to practice together on IDY, we are celebrating not only Yoga itself, but also that everyone around the world can embrace Yoga's values for health and healing; harmony and cooperation." IDY was also celebrated in Belmopan City, Corozal Town, Caye Caulker, Orange Walk, Placencia and Belize City.
Organizer of the IDY in San Pedro Town thanks everyone that attended and made it a success! They are already gearing up for next year's IDY.
Follow The San Pedro Sun News on Twitter, become a fan on Facebook. Stay updated via RSS