Belizean Brings Culture and History to Taiwan
Tuesday, April 27th, 2021
By Ari Shaw
(Taipei, Taiwan) Armed with extensive knowledge of Belizean history and culture, a Belizean graduate has been named as one of the top organizers of a successful inaugural cultural festival in Taiwan.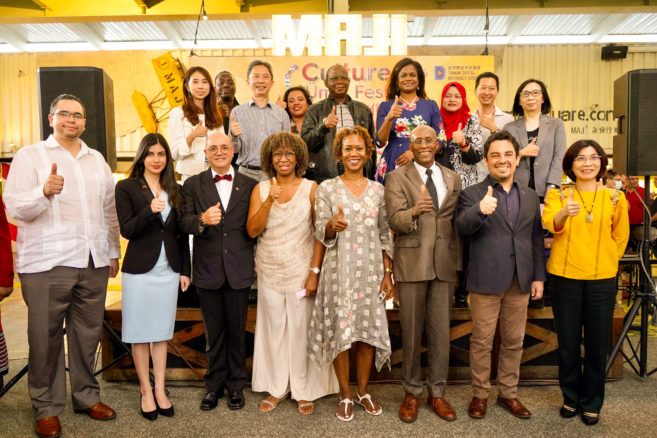 Kendra Griffith, a history major and former coordinator at the Institute for Social and Cultural Research (ISCR) – NICH, was tasked with highlighting tangible and intangible cultural heritage of the Caribbean and Latin American countries involved in the festival held on April 17.
The one-day Culture Uma Fest, held at Taipei's Maji Square, has been dubbed as "resounding success" by both Taiwanese media and invited ambassadors as the event drew a large crowd eager to learn more about Caribbean and Latin American culture.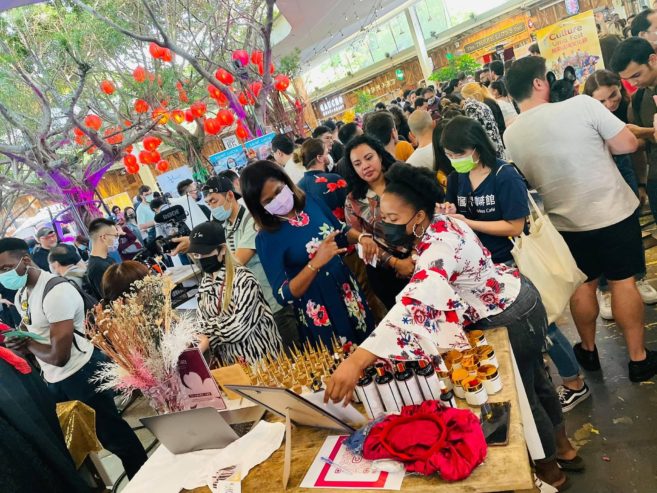 The Festival was a collaboration with Flvcko Events, an event planning group in which Griffith is the Event/Marketing Coordinator and a Taiwanese NGO called Taiwan Digital Diplomacy Association (TDDA). It highlighted Caribbean – and by extension Latin American culture – through performance arts as well as promoting Caribbean and Latinx entrepreneurs in Taiwan.
The event promoted relief donations to assist Saint Vincent and the Grenadines as volcanic activities continue to plague its residents since April 9. Flvcko Events has pledged to spread awareness and promote local relief drives that would also give back to the Vincentian economy.
In addition to local residents, a number of representatives from Taiwan's diplomatic allies attended, including the newly appointed ambassador of Belize Candice Pitts. A total of nine embassies and two representative offices in Taiwan had presences at the festival.
In an interview, Griffith said it is important that Taiwanese not only be made aware of what is happening in the small island state but be educated in Caribbean and Latin American culture as countries in both regions are close diplomatic allies with Taiwan.
The 25-year-old further stated that she had visited events in Taiwan that claimed to be Latin American and Caribbean, however, she describes them as "blankets" trying to generalize both cultures.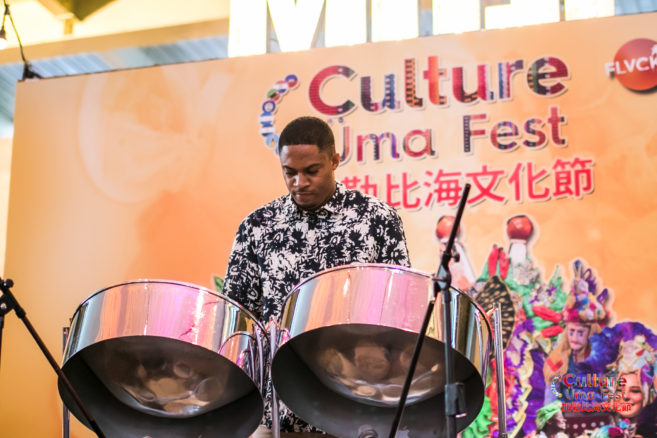 "Coming from cultural experience and coming from Belize where I'm exposed to both Caribbean and Latin culture it didn't seem to do justice to the Caribbean and Latin people and their culture in Taiwan,"
The former project coordinator at the Goldson House for Democracy and Patriotism in Belmopan, said she jumped at the opportunity to participate in organizing the project when it was presented to her.
"I was happy to join and assist in any way possible because I thought it was important for the Taiwanese people to know who their Caribbean and Latin American allies are," she said.
Griffith, who traveled to Taiwan in 2018 in pursuit of a Masters in International Relations, noted that since her arrival, she has participated in outreach programs and has represented Belize and her small business in an exhibition by Taiwan External Trade Development Council (TAITRA) which made her realize how prevalent the lack of information is.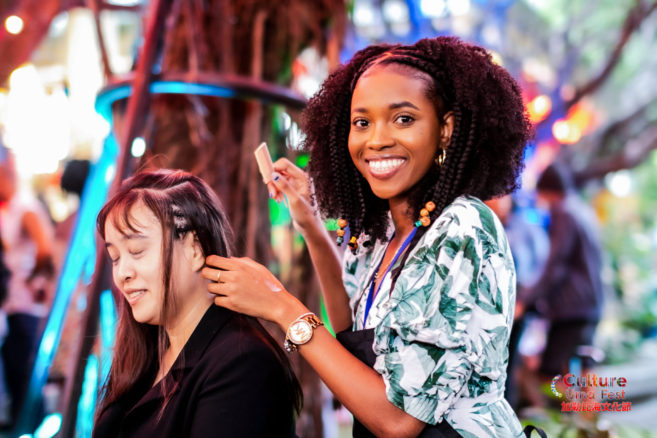 "The purpose of the event is to try and create as much exposure as possible," she said.
"It takes a lot of work and the first time won't always be perfect but it's important to have a first time in order to have a second,"
The festival featured upbeat performances from multiple dancers and musicians including the Honduran Cultural Troupe in Taiwan, dancers from the Belize Taiwan Association, Saint Lucian singer Rankings, Kittitian steel drummer Stephen Richards, Haitian musician Tooly, and a folkloric dance team of Paraguayan students in Taiwan.
There were a total of 18 businesses and organizations there promoting Caribbean culture, including Sweet Tooth by Martha, Yuca Taipei, Sabor Venezolano, Jenny Nails Bar, Bakeology, Hair by Josuan, Sun Brazil, Las Adelitas, the Belize-Taiwan Association, the Saint Lucia Embassy, and the Embassy of Saint Vincent and the Grenadines.
Follow The San Pedro Sun News on Twitter, become a fan on Facebook. Stay updated via RSS