El Gran Carnaval de San Pedro takes place this weekend
Friday, February 17th, 2023
The anticipated traditional island celebration, El Gran Carnaval de San Pedro, is taking place this weekend starting tomorrow, Saturday, February 18th, with a market day, musical entertainment, and bartending competition at the Honourable Louis Sylvestre Sporting Complex. The fun continues from Sunday through Tuesday with paint and powder parties by the central park and the famous comparsas (street dances) on the main streets of downtown.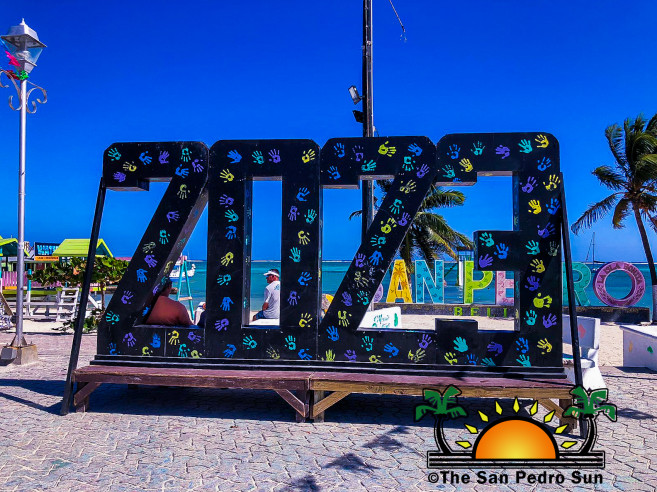 The unique island festivity attracts people from across the nation and abroad. If you are planning to immerse yourself in the fun activities this weekend, then make sure your batteries are well charged and ready to be painted and enjoy the best and most creative performances throughout downtown San Pedro.
The activities are organized by The San Pedro Town Council (SPTC), and during the opening ceremony on Saturday, one of the highlights includes the bartending competition. The competition starts at 9PM, and it will offer a grand prize of $1,000 to the winner. According to details from the SPTC organizing the event, the competition will involve two rounds of judging and two signature cocktails. Additionally, one of the cocktails presentations must include a carnaval theme. Following the cocktail competition, revelers will be invited to stay and enjoy the entertainment provided by bands and DJs.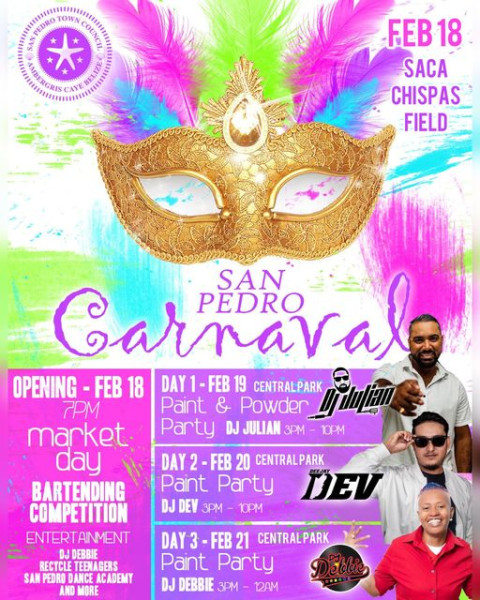 In the following days, visitors and residents can expect to see daily powder and paint parties on Barrier Reef Drive, particularly by the central park. The comparsas will also be in full swing featuring its participants dressed in colorful costumes while dancing around town. One of the main attractions is the Barbos comparsa group, which sees men dressed as women. According to faithful carnaval fans, this is their favorite part of the annual festivity.
This year the celebration is expected to be bigger than before, following the COVID-19 pandemic. However, to ensure everyone has safe fun, the SPTC issued a list of regulations to be upheld during the carnaval weekend. One of these is to respect anyone who does not want to participate in the activities such as painting, and the use of rotten eggs is not allowed. The rest of the rules are as follow: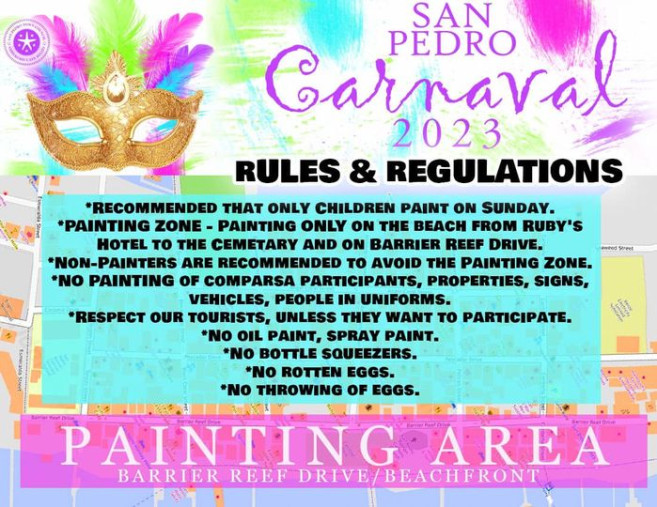 Follow The San Pedro Sun News on Twitter, become a fan on Facebook. Stay updated via RSS