Organic Soap on the San Pedro Market
Monday, April 2nd, 2012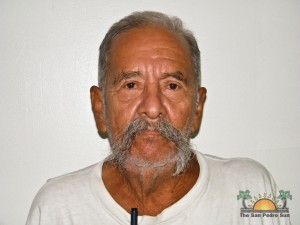 There is a new organic soap on the San Pedro market. The organic soap is in a powder form and is being sold by Mr. Jose Nájera.  The elder citizen has been selling his products in an effort to generate an income to offset his ongoing medical expenses.
The organic product originates from the Quillaja saponaria plant, also known as the soap bark tree or Soapbark which is endemic to the warm temperatures of Chile and Paraguay. Nájera explained that the product was imported after he obtained the all-clear from the Belize Agriculture Health Authority (BAHA). The plant, which is considered non-toxic, has great pharmaceutical properties but in its organic state, can be used for bathing or for washing clothes.
Nájera says that in its organic state his product can be used externally to reduce excess skin oil and dandruff. The product comes neatly wrapped in paper and sold in units of two 15-gram packs marketed in a brown paper bag. The bag is sold for $10. Before using, the soap will take a few minutes of perpetration.  The product will have to be dissolved in water and put to boil. Once the water has come to a boil, it can be used for bathing. Nájera explained that the water can also be used to wash clothes; perfect to remove bad odor and stains from clothes without compromising the color.
Anyone wishing to buy the product can look out for Jose Nájera around San Pedro Town or contact him via his email address at [email protected]
Follow The San Pedro Sun News on Twitter, become a fan on Facebook. Stay updated via RSS