Contract signing for market construction- Benque and Independence
Tuesday, October 1st, 2013
Press Release- European Union and Belize Cooperation, Sept 30th-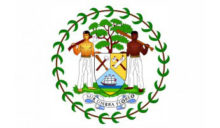 Two contracts will be signed on Wednesday 2nd October signaling the start of construction for new Markets in Independence Village and Benque Viejo del Carmen Town. The works, funded by the Government of Belize and a grant from the European Union (EU), as part of the Belize Rural Development Project II (BRDPII), will be executed through contracts with Jebco Construction Limited. Construction is expected to be completed within a 10 month period at a cost of BZE$649,060 for the Benque Viejo Market and BZE$650,787 for the Independence Village Market.
The Belize Rural Development Project II aims to promote broad based rural economic growth and reduce the incidence of poverty in rural communities of Belize. The BRDPII, which has funded, and will continue to fund, a variety of projects over a period of eight (8) years since its signature in February of 2014, has a total value of EURO €15,960,000 or approximately BZD $40 Million.
The markets in Independence and Benque will provide farmers, agro processors and agribusiness small enterprises with an enabling environment for commerce' thereby enhancing farmer incomes and provide new sources of employment and income generation for members of these communities. Under the Belize Rural Development Project II, the proper and effective management of markets across Belize is being addressed, in particular for those being constructed or upgraded using grant resources from the European Union namely Independence, Benque, Belmopan and Punta Gorda.
The Benque Viejo Market will be a 6000 square foot plaza, divided into two main connected sections; one for 6 Fruit and Vegetable stalls and the other for 12 Arts and Crafts stalls. All stalls will have access to potable water. Clients of the market will enjoy easy movement with concrete sidewalks and walkways as well as 3800 square feet of green space including trees and other landscaping which is to be undertaken.
The Independence Village Market will be divided into two separate buildings for market stalls including meat and fish stalls. The buildings will be retrofitted with the standard electrical and plumbing fixtures. 275 square yards of stamped concrete walkways will interlace the market buildings and parking area allowing for superior convenience and appeal.
CEO in the Ministry of Finance and Economic Development and National Authorising Officer, H.E. Yvonne Hyde and Jesús Orús Báguena, Head of Operations of the EU Delegation to Belize will be present at the Ceremony.
Follow The San Pedro Sun News on Twitter, become a fan on Facebook. Stay updated via RSS