The media looks at CSME's opportunities for all Belizeans
Monday, March 16th, 2015
Representatives of the Caribbean Community (CARICOM) urge media practitioners from around the region to break new grounds in their coverage of the CARICOM Single Market and Economy (CSME). In Belize, the media was asked to play their part in providing increasing timely and simple information on how Belizean nationals can access their legally guaranteed right to work, travel and do business in 12 other CARICOM nations without barriers. This legally guaranteed right is within the scope of the Treaty of Chaguaramas, to which 14 million CARICOM nationals have the right to move, work and do business as long as they meet set requirements. Information was shared during a CARICOM Single Market Media Workshop held at the Best Western Hotel in Belize City on February 26th.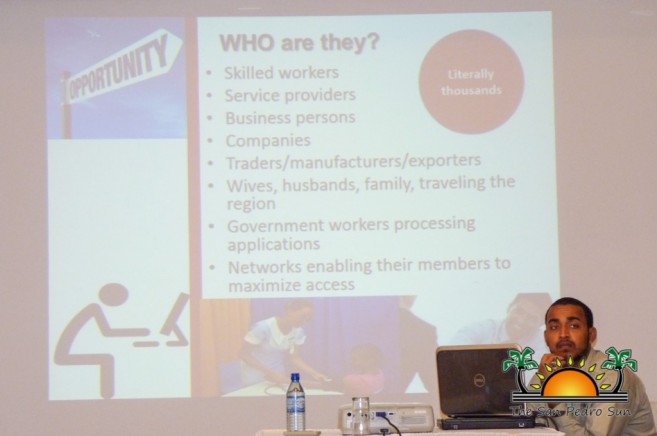 Addressing the media at the opening ceremony was Executive Officer of the Ministry of Trade, Investment, Promotion, Private Sector Development and Consumer Protection, Michael Singh. He said that Belizeans must adopt a new boldness to explore their opportunities in their Caribbean neighborhood. According to Singh, to be bold, it must be ensured that everyone in Belize knows their place, their rights and their privileges within the CSME. He urged media workers to not only report on regional meetings and events as news fillers, but to explain the implications of decisions made by CARICOM leaders and their impact on our people.

Through the CSME, all Belizeans can access the Caribbean market to do business in the area of employment and movement of goods and services, establishment of business and even free movement. "The word is getting out that CARICOM is a real market for Belizean products," said Singh. He further stated that as a primary producer of goods with the potential to feed CARICOM, it is also incumbent upon Belizeans to expand beyond just primary production, to building value chains internally so that they can compete in the market for intermediary and finished goods.

In making the case for Belize's competitive advantage within the CARICOM arena, Singh said Belize has been cited as one of the fastest growing and most diversified economies in the region with low population and large arable land, expertise and productivity in Agribusiness and Aquaculture and diverse tourism offerings combined with Belize's lower cost of production through lower electricity, labor and land costs.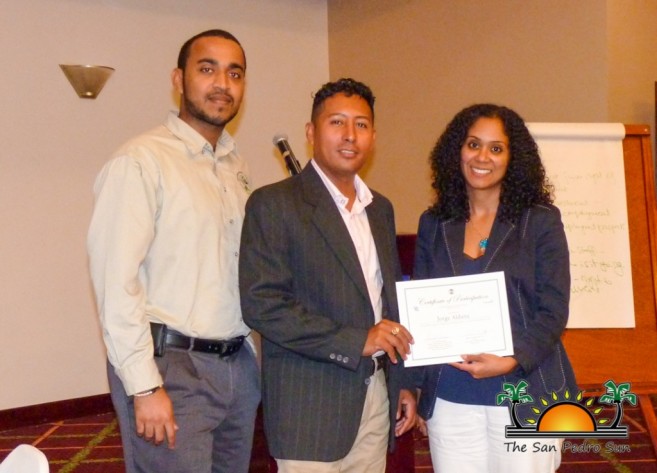 Belize's exports to CARICOM moved from U$25 million in 2009 to US$90 million in 2013. Belize maintains a positive trade balance surplus of US$40 million with its CARICOM trading neighbors. The data shows that frozen concentrate, shellfish and beans account for the greatest percentage of exports to CARICOM market.

Through the framework of the Treaty of Chaguarama, all CARICOM nationals, including all Belizeans, must be allowed entrance for the maximum of six months in all 13 CARICOM countries participating in CSME. This was emphasized by the landmark ruling in the Shanique Myrie versus Government of Barbados 2013 case, in which her freedom of movement was violated. Her case has been the barometer by which the right of over 14 million CARICOM nationals must be allowed to move without being subject to embarrassing violation of one's right.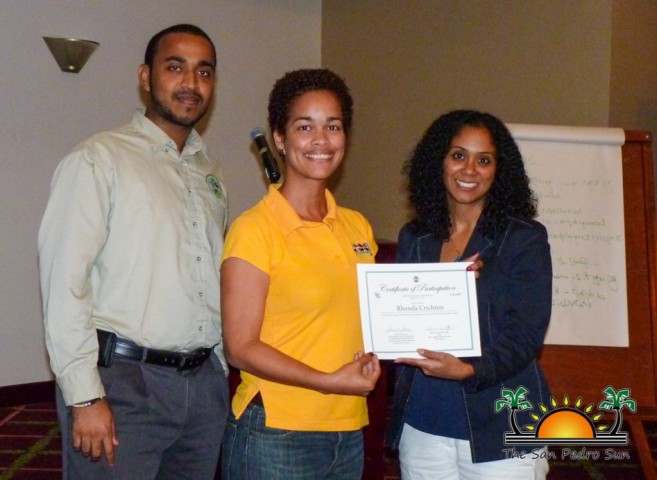 The Media Workshop was facilitated by CARICOM Consultant Gillian Scott, team leader of the CSME Information Flows project which was executed in six CARICOM countries including Belize. Scott underscored that the media workers should localize the stories on the CARICOM Single Market so that Belizeans can understand and embrace their personal roles in the CARICOM mission. She noted that there was a need for stories on CARICOM nationals who are participating in the Single Market, investigative stories probing the implications of the Single Market for individuals and the nation, and progress reports keeping watch on the implementation of the CSME. She invited the media to adopt a watch-dog role on the rights of all CARICOM nationals under the revised Treaty of Chaguaramas and to expand their coverage of the real issues which impact the people of the region.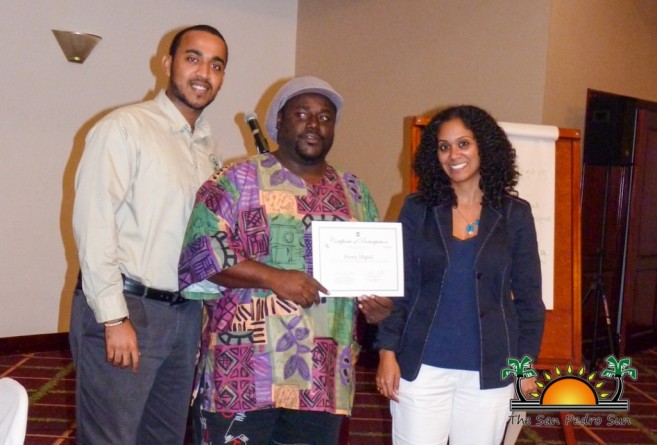 Media Workers were also invited to access their own rights as a recognized skills category under the free movement of skills. They were treated to recorded messages by the first set of journalists in the region to apply for skills certificates, then were taken through the nuts and bolts of applying for their own skills certificates by Trade Economist Tricia Gideon, of the Ministry of Trade, Investment, Promotion, Private Sector Development and Consumer Protection.

The CARICOM Single Market Media Workshop was attended by media workers from several media houses from around the country. The San Pedro Sun's Senior Reporter Jorge Aldana was amongst the invited attendees. The workshop was designed to equip media houses with tools to break new ground in CSME coverage. The Workshop was one of two staged with targeting CSME spokespersons.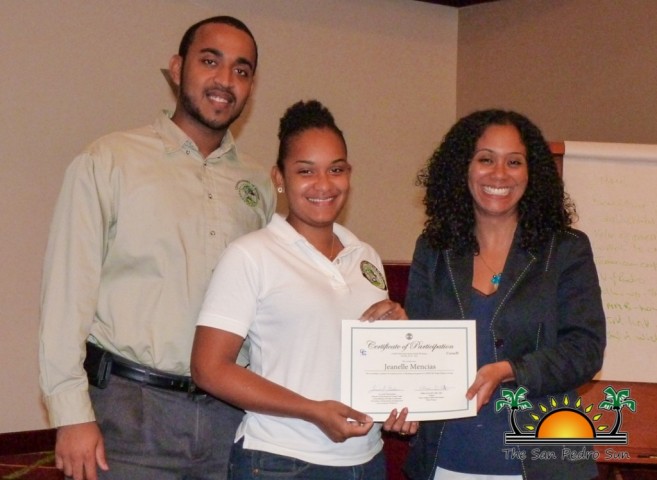 Weeks previously, two CARICOM Single market workshops were staged in Belmopan and Dangriga for teachers, with a view to supporting the integration of CARICOM Single Market concepts into lesson plans.
Follow The San Pedro Sun News on Twitter, become a fan on Facebook. Stay updated via RSS