Five entrepreneurs seek investment at Belize's first ever Shark Tank International
Saturday, March 21st, 2015
Caye Financial Center has brought to Belize the concept of the popular American television series Shark Tank. Dubbed Shark Tank International, the event followed the same concept as the original show, where entrepreneurs get a chance to present their business ideas to a panel of potential investors. The event debuted on Monday, March 16th as part of the company's Asset Protection and 17th Annual President's Week Investment Conference. Five aspiring entrepreneurs wanting to develop their product/service participated in hopes of receiving an investment opportunity of up to $1 million USD.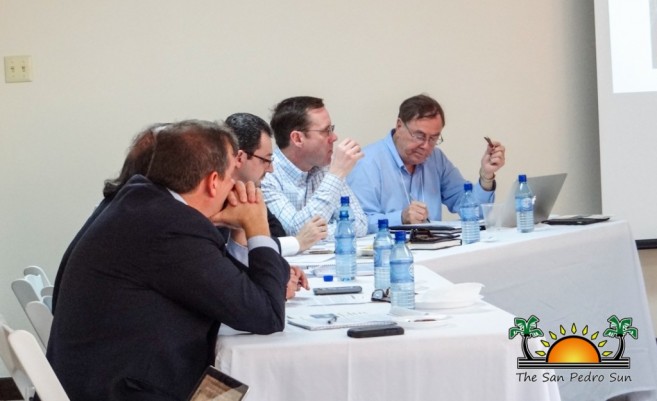 The panel of investors, aptly named the "Dolphin Pool", consisted of five self-made business titans including Jesus Mantas, James Rickards, Stender Sweeney, Chris Allison and Joel M. Nagel. Mantas, who is the Managing Partner and General Manager of IBM Global Business Services, is a hands-on senior executive leader, with a strong combination of systemic thinking, business acumen, global experience, cultural intelligence, people leadership and deep technology background. Rickards is Chief Global Strategist at the West Shore Funds, and Director of The James Rickards Project, an inquiry into the complex dynamics of geopolitics and global capital, and the author of New York Times best seller, The Death of Money (Penguin, 2014), and national best seller, Currency Wars (Penguin, 2011). Sweeney has been active in the Pasadena Angels since 2004 and currently serves as advisor to several small or startup companies, he has also held various financial positions at the Times Mirror Company. Allison is the former CEO of Tollgrade Communications Inc. where he took the telecomm venture from tech startup to publicly-traded company to being recognized as one of the Best Small Companies in America. He now devotes his time to shaping future business leaders as Entrepreneur-in-Residence at Allegheny College, where he teaches entrepreneurship and managerial economics and is a member of the Allegheny College Board of Trustees. Nagel is founder and managing partner of the international law firm of Nagel & Associates, LLC. The firm is Pittsburgh's first law boutique focusing exclusively on international commercial transactions and immigration. Each member of the Dolphin Pool brought expertise on the qualities and characteristics need for a successful business.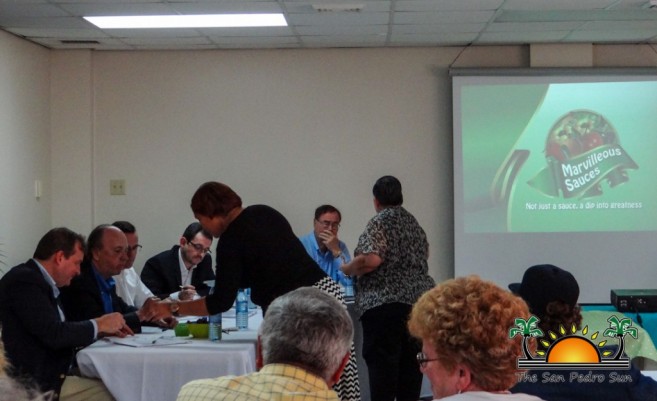 The first presenter was Maria Villanueva who was asking for a $100,000USD investment in her budding product Marvillous Sauces. In return for the monetary investment she offered 20% equity in the company. "Marvillous Sauces is the world's best and most unique dipping sauce. I started the company back in 2014 after I developed the recipe in my kitchen cooking for my family. These sauces are made from the best ingredients in Belize including blackberry, mango, pineapple, and cashew. The sauces are currently available only in Belize," said Villanueva. The investment would help her to expand her production and begin exporting into the US and other overseas markets.
Jack Nightingale was the second presentation. His product was dehydrated fruit marked by Nightingale's company El Torque Moho Ltd. He offered 20% of his business for $250,000USD to be for his proprietary solar and organic dried fruit process, trade marked as 'Fruit-Full'. "We use locally grown Belize fruits and prepare them for export markets under the motto "nothing added but the Sun". We want the investment so that we can grow the company to export to the US, Europe and the Middle East markets," said Nightingale.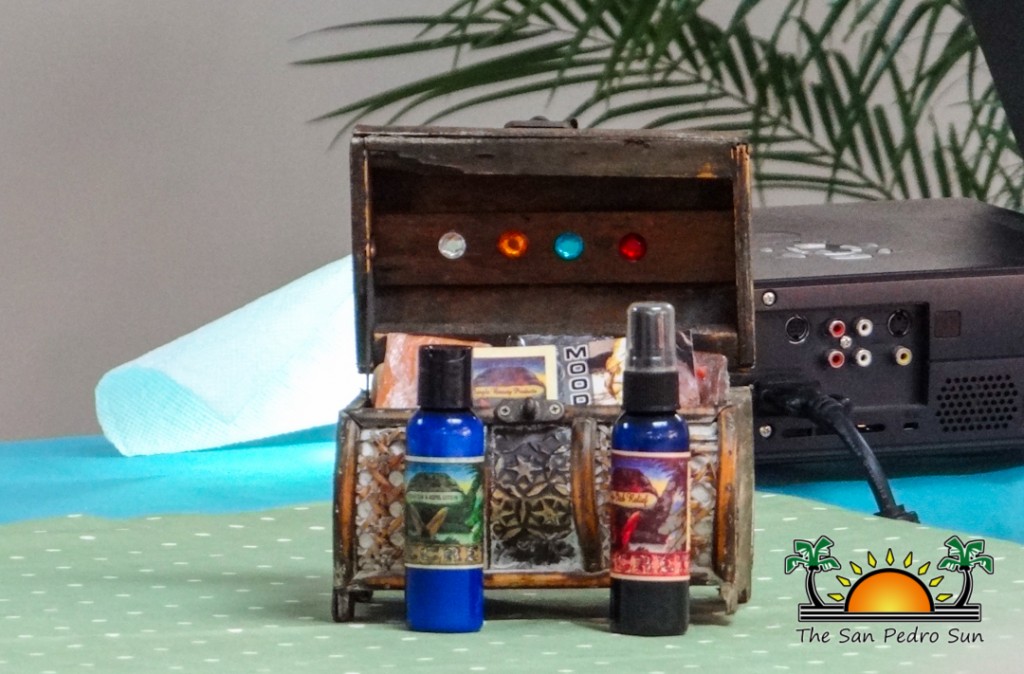 The third product was Maya Secrets Natural Skin Care presented by Alexandra Nicholson, who sought $125,000UDS for 20% of her business. "My product is mud soaps that use all natural and organic products to make some of the world's finest skin care products. Right now, the company's products are being sold throughout Belize at upscale tourist spas and retail stores. The soaps have even been trial tested at Neiman Marcus stores in the US. The investment would be used in the promotion of the product, especially through infomercials," said Nicholson.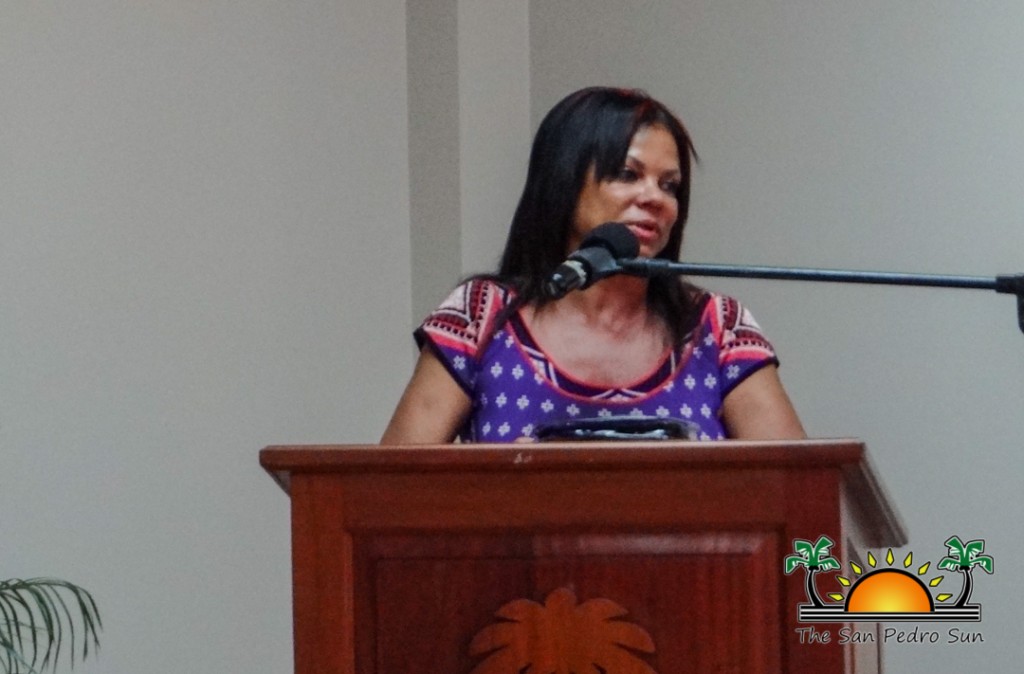 The fourth company seeking investment was Hummingbird Hidden Valley Tilapia Farm which is owned and operated by Alex Cruz. "We are currently producing Tilapia in two large constructed ponds in the Cayo District. We recently received a very large contract to supply Tilapia on an ongoing basis to a Mexican importer but to do this we need to expand our production and build more pools. Our product is already being sold across Belize but we want to start exporting so as to get a higher cash flow," said Cruz. He asked for $60,000USD for 15% of his company. The capital will be used to build more ponds and acquire more stock.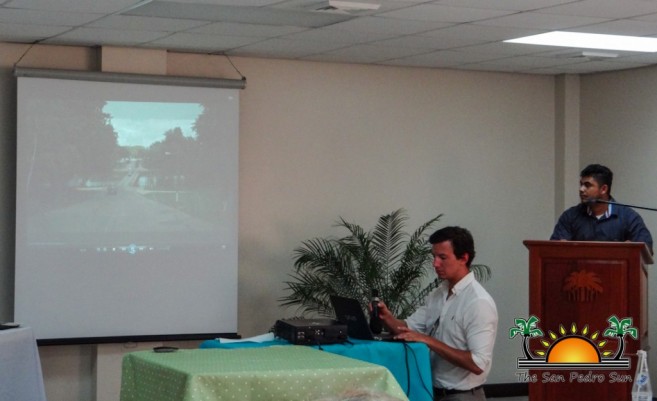 The last presenter was US national from Sewickley, Pennsylvania, Phil McCaffrey. He presented on the 'Tutor Score Card', a proprietary software based SAT (Standardized Assessment Test) tutoring guide owned by "Study Kahuna, LLC" and developed by McCaffrey. Phil has become the premier SAT tutor in the Sewickley, Pennsylvania area, an affluent suburb outside of Pittsburgh. "The proprietary software based system gives real time feedback to students preparing for their college entrance exams. I am now ready to franchise this software to independent tutors across the United States as well as in expat communities throughout the world. He asked for $300,000USD for 25% of his company.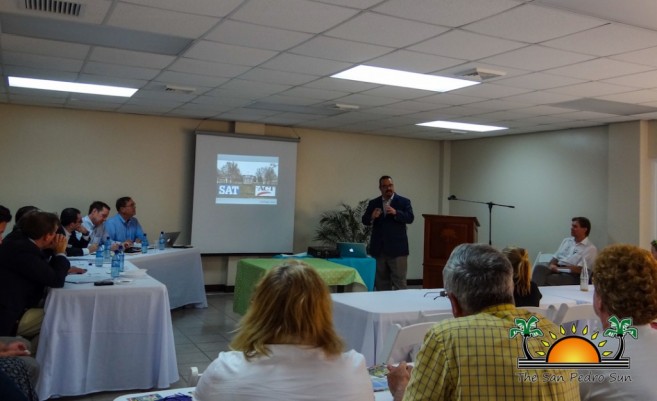 At the end of each presentation, each investor gave their opinion on the product and the investment being asked for. They also provided recommendations to the entrepreneurs on how to continue developing their businesses. The decision on whether the investment would be given was made privately.
Follow The San Pedro Sun News on Twitter, become a fan on Facebook. Stay updated via RSS