Bank of America's 'de-risking' strategy causes break of correspondence with Atlantic Bank International
Thursday, August 6th, 2015
Another bank in Belize has lost correspondence with the Bank of America, and this time it is Atlantic Bank International Limited. Effective on Thursday, July 30th, Atlantic Bank no longer has any banking relationship with Bank of America, resulting in its customers not being able to conduct international banking transactions. This is the second bank in Belize to lose correspondence with Bank of America due to 'de-risking' strategy forced on the United States of America banking industry by federal regulators. The first bank to break ties was Belize Bank, who ceased transactions with Bank of America on April 30, 2015.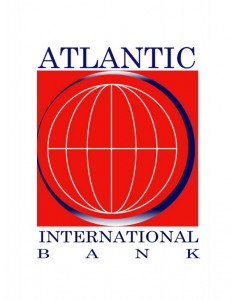 Atlantic Bank International made the announcement via a press release posted on their website. In the release, they indicated the reason for the break in correspondence as well as the effect it will have on customers. "As you are probably aware by now, the International Banks in Belize have been experiencing issues with correspondent banking services. We are taking this opportunity to inform you that Atlantic International Bank Limited is no exception in this regard and, as a result, our correspondent bank account with Bank of America will be closed as of Friday July 31, 2015. Consequently, a few of our banking services such as Wire Transfers, USD Bank Drafts and Foreign Currency will be affected… We will update you in the next few days what options will be available to you for the movement of both incoming and outgoing wires. Rest assured we are working on several options at the moment and we are very confident that we will have both a temporary and permanent solution to the correspondent banking issue very shortly. We sincerely apologize for any inconvenience caused but we ask your understanding as we work through this issue," stated the release.
While it is still unsure what step will be taken to alleviate the issue, what is known is that the US de-risking is causing a crisis in the Eastern Caribbean. Bank of America is the second largest bank in the US and held correspondence with several Caribbean banks. According to a US Department of State International Narcotics Control Strategy Report, over 60 countries (including several jurisdictions in the Caribbean region) were identified as 'countries of primary concern' for money laundering and financial crimes. That list includes banks in Belize.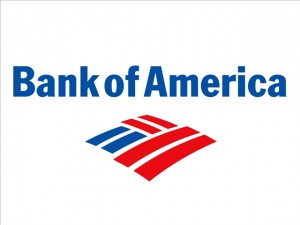 According to Director of the Financial Intelligence Unit, Eric Eusey, the break is being done as a means to safeguard US assets. "Corresponding banks look into ratings according to the Financial Action Task Force standards for the different jurisdiction that they work with. Based on that rating, they will decide if they wish to continue to do business with your banks or terminate it. When you have a poor rating they tend to want to retreat and close off any arrangements that they have so that the level of risks do not permeate into their system. Now that's an important issue; it's technical, but what you have now, ongoing, is that if any jurisdiction, whether it's Belize or the Caribbean or any part of the world, sends any tainted money to the American system…the US Justice Department decides that funds came from Country A, and these funds are tainted they can't really or directly touch Country A but they can cut off the bank that sends the tainted funds to their system. And they are very rigorous in protecting the system so that money laundered funds are not in the system. Of course, no system is perfect and some funds do get in but if they catch you they throw the book at you and the fines are hefty. It's not a thousand dollars or a million dollars, it's hundreds of millions and some banks have been fined one, two, three billion dollars in the recent past, so that's the important thing or the benefit for the banks, to avoid any of those issues to be associated with them," explained Eusey.
But two more banks may also be at risk of losing their correspondence with Bank of America as their banking relationships are being reviewed. "These same banks are well advance in the process of establishing new relationships, which they expect to be in place at or before the current relationships in question are terminated. The situation remains very fluid as the large US banks continue to de-risk, and therefore, all banks in Belize have been very active, seeking new relationships with more receptive but smaller mid-size institutions," said Central Bank Governor Glenford Ysaguirre.
In the meantime, the Central Bank of Belize will work along with all financial institutions to ensure that banking returns and continues as normal.
Follow The San Pedro Sun News on Twitter, become a fan on Facebook. Stay updated via RSS