Belize banking sector still suffering over 'de-risking' strategy: Scotiabank and Atlantic Bank retain US correspondence
Friday, January 22nd, 2016
The Belize banking sector took a hit in 2015 following a 'de-risking' strategy forced on the United States of America's (USA) banking industry by federal regulators. This caused two of the largest banks in Belize, Belize Bank and Atlantic Bank, to lose correspondence with the Bank of America, the premier multinational banking and financial service provider. The loss in correspondence left Belize based banks searching for alternate arrangements to continue providing offshore banking to their customers, but none as reliable. However, other banking issues continue to stem from the 'de-risking' strategy including credit card transactions made between Belize and the USA. While banking institutions are reassuring their customers of their service, the Government of Belize (GOB) is also trying to stabilize the situation and ensure international banking can continue as always.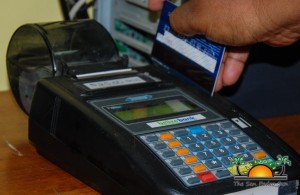 According to Prime Minister of Belize and Minister of Finance, Honorable Dean Barrow, the 'de-risking' stagey poses a substantial threat to the Belizean economy. "I have met with the US Ambassador to Belize to address this issue. Our Ambassador in Washington, DC is trying to secure me appointments with the State Department, US Treasury and other financial entities to discuss this problem… It is potentially a crisis, in fact I don't want to overstate things, but if we don't find a solution one way or another it is going to be a huge crisis. We are not there yet, I hope that my visit to Washington will pay some dividends," said Barrow.
Currently, both Scotiabank and Atlantic Bank still retain correspondent banking relations in the USA. In a press release, Atlantic Bank confirmed to their customers that they can still carry out foreign transactions as they "maintain correspondent banking relationships with the following banks: Bank of New York Mellon, Commerzbank and US Century Bank." Atlantic Bank when on to indicate that they "continue to facilitate international banking transactions, including wire transfers, via our entire branch network." The San Pedro Sun attempted to confirm with Scotiabank on their correspondent status but has yet to receive a statement.
Another issue that is arising is the possible break in facilitation of credit card settlements from the banks that are yet to establish an alternate correspondent. "In the case of credit card settlements, it's a community bank that has agreed to do that for Belize Bank and for Heritage after the corresponding banking relationship was cut off by Bank of America. That bank has now indicated that by the middle of next month it is looking to discontinue even that sort of less comprehensive relationship. So even the question of the credit card settlements, is now in some jeopardy," said Barrow. If Belize Bank and Heritage Bank cannot establish a correspondent banking relationship in the USA, they will be completely cut off from being able to carry out any form of international transaction. Neither Atlantic Bank nor Scotiabank currently face this credit card dilemma.
Governor of the Central Bank of Belize, Glenford Ysaguirre explained that if Belize Bank and Heritage Bank loses these agreements with these community banks, they will not be able to process credit card transactions. This would affect both residents of Belize making Credit Card purchases in the USA, and USA visitors making Credit Card purchases here in Belize. "After losing Bank of America, these banks were able to make arrangements with a smaller US bank to handle the net settlement of their credit card activities with Visa, Master Card and other electronic payment companies. For example, our local banks are affiliates of these credit card companies and are thus authorized to issue credit cards to their customers and offer point of sale (pos) services to merchants to accept credit card payments under the Visa and Master Card logo. However, they must maintain an account in the US to receive their net inflows or settle the net outflows, whatever the case may be, with Visa or Master Card. It is these banks that the Prime Minister referred to that may lose those credit card settlement accounts," explained Ysaguirre to the Amandala Newspaper.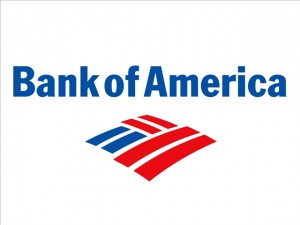 Ysaguirre went on to indicate that Central Bank is trying to assist these affected banks. "We have some options we are exploring to mitigate further impact if necessary, but I do not wish to discuss them at this juncture. The Government, the Central Bank and the Belizean banking community are working assiduously and very proactively to address this issue on all fronts—politically, diplomatically and operationally."
But those affected the most by the loss of US banking correspondence are persons in the business sector who have expressed how difficult making foreign transactions has become. One such businessman whose business has been suffering due to the banking crisis is Mark Haramouch from Mermaid Supermarket on Coconut Drive. "We cannot transfer money to the USA anymore. So we cannot make payments for the items we are trying to order. Finding out ways to wire money takes up to 10 days which delays the shipment of our products up to two weeks. And this affects my profits and my customers because they cannot get the items they want since I am having problem doing business in the USA," explained Haramouch. He also indicated that a loss in credit card settlements would be even more devastating for business. "Not everyone that visits the island has cash, most of them prefer to use credit card. And if their credit card is not working here in Belize they will not spend as much money. Also for us that have credit cards like from Belize Bank, they no longer work outside the country which is a problem. It's really disturbing that if you travel, you cannot use your credit card," said Haramouch.
But it's not only the local business that is feeling the effects. Belize's real estate market is also taking a hit. "This is turning very frustrating and time consuming. The banking system is harming everyone in the country from the top to bottom. We have lost many sales over the fact that corresponding banking has been a big confusion. Banking laws have become so stringent and tight and are constantly changing that it is affecting business," said Amanda Syme of Sunrise Realty. She indicated that potential buyers to the country are facing so many obstacles that act as an incentive to not invest in Belize. "A lot people are refusing to work with us because of all the extra things they have to do just to buy a property. We can see that these potential customers get frustrated over the poor banking system and they eventually just give up and don't buy. It takes so long to process their funds that eventually we lose their business. Most of my buyers are from USA and Canada and they want to be assured that their money is safe, right now we cannot assure them that because of the loss of correspondence," said Syme.
Both business persons interviewed are in agreement that the GOB must find a solution for the banking issue immediately before the economy is further affected.
Follow The San Pedro Sun News on Twitter, become a fan on Facebook. Stay updated via RSS