Decline in oil prices drastically affect PetroCaribe funds
Monday, February 15th, 2016
With oil prices declining, the Venezuelan Government is preparing for an economic setback and possible humanitarian crisis. But this will not only affect Venezuela, as the decline in oil prices is having a global effect. Among those who continue to be affected either directly or indirectly by the decline of oil prices is Belize, who has being receiving substantial funds from the PetroCaribe Loan agreement with Venezuela. But with Venezuela's economy failing, Belize is already feeling the challenges as currently, only $15BZ million remain from the PetroCaribe funds.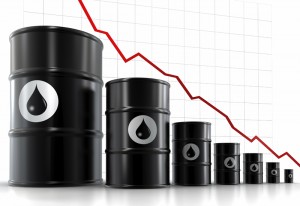 In Prime Minister of Belize's, Dean Barrow's New Year's address he indicated "with the dizzying fall in oil prices, we expect to get much less from these Venezuela loan funds than we did in 2015. And already 2015's intake was only half of 2014." The PetroCaribe loan agreement sees money being received under an arrangement which allows the Government of Belize (GOB) to defer half of the payments for fuel imported from Venezuela under a 25-year financing agreement and instead keep the portion of revenues from local fuel sales to finance its programs. The other half of the monies received have to be paid within 90 days. Throughout 2015, GOB was receiving up to $2US million monthly from PetroCaribe funds, but in the past months, that amount has substantially dropped to under $1US million.
With the drastic reduction in cash flow, GOB is experiencing issues in their revenue collection and have even resorted to increasing tax levy to compensate for the lost revenue. "As you know the price of oil has fallen dramatically. Consequently the amount of financing available from Petrocaribe also is falling. It's a percentage of the total import bill, so we are seeing the benefits of it up front in our balance of payments being less for the same volume. The price has gone from $80 down to almost $40 now, so it's about half. Consequently the amount of financing is also being reduced substantially, but still enough to keep us going," said Financial Secretary, Joseph Waight.
Waight explained that the reason Belzie's PetroCaribe funds are so low, is because of the several compensation payments GOB has had to make. "We had compensation payments to make and also commitments coming out of it and we borrowed a little as well."
Waight also explained that Belize's debt is primarily the Superbond. "The Superbond is half of our debt and half of our payment made. The rest is made up of bilateral agreements, which are PetroCaribe, World Bank, and others. We're paying on the Superbond about $50US million a year on interest, and $50BZ million on amortization," explained Waight. He also indicated that the next payment for the Superbond is due this month.
GOB has borrowed around $350BZ million from the PetroCaribe loan agreement since 2005 when Belize first signed onto the agreement, even though most of the funds were borrowed between 2012 and 2015 when the Barrow administration revitalized the loan agreement. The funds have been used in various projects across the country aimed at developing and improving the lives of Belizeans as well as paying off existing debts.
Follow The San Pedro Sun News on Twitter, become a fan on Facebook. Stay updated via RSS