Mexican construction suppliers seek Belize market
Thursday, March 3rd, 2016
The San Pedro tourism industry is constantly growing and expanding with new hotels springing up everywhere, and this new expansion might well benefit from new technologies and materials offered by five construction suppliers from Chetumal, who participated in a trade mission to Belize on Tuesday, March 1.
Breaking with the popular hispanic tradition of: "En martes no te cases, ni te embarques" (Never get married on a Tuesday, nor embark on a trip), some 15 representatives of five major construction companies from Chetumal met with over 30 Belizean construction contractors, engineers, architects and suppliers during a business forum organized and hosted by the Mexican Embassy at the Institute of Mexico in Belize City Tuesday morning.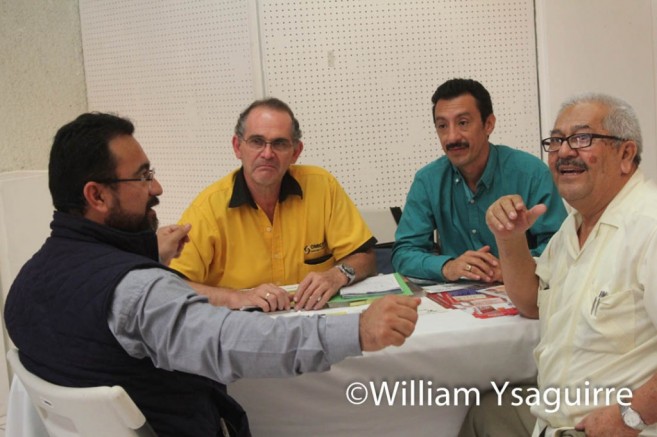 Mexican Ambassador H.E. Carlos Quesnel Melendez was on hand to welcome the delegation; which included "Aceros Lamasi", the company which supplied the steel for the construction of the Institute of Mexico in Belize City. The company's foreign sales and wholesale representative, Lic. Maria Del Caribe Rueda Lopez, led their delegation, offering the company's line of construction steel materials, which included steel bars, beams, I-beams for columns, steel sheeting and other fastenings for the rapid construction of a modern building that can withstand the forces of nature. The company also supplies the "Sika" brand of sheetrock panels, adhesives, surface coatings and finishes to complete a state of the art building to international standards in matter of weeks, rather than months.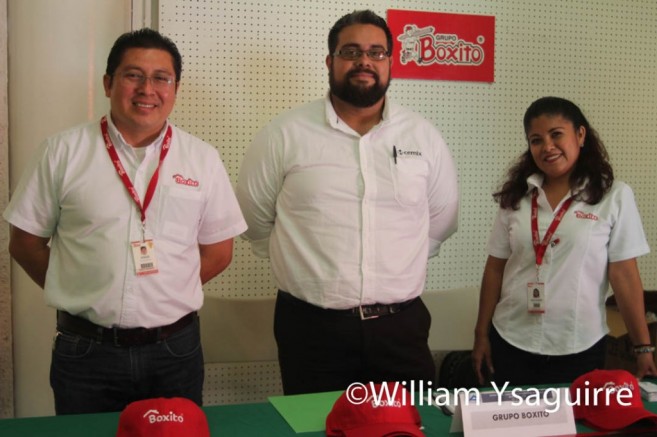 The "Grupo Boxito" Group was also represented by their regional manager Angel Balam Perera, and sales consultant Ana Maria Garcia Flores. Grupo Boxito offers all manner of ceramic, porcelain and stone tiles to put the best possible finish imaginable on your new building. Grupo Boxito also supplies "Cemix", a very good, heavy-duty, bonding cement for attaching tiles to both floors, walls and any other surface of your building, whether commercial or residential.
Corporate consultant Leydi Marlene Gomez Ramirez represented the Interceramic Group, a company with over 35 years of experience in the business of ceramic tiles. Interceramic meets the most demanding ISO standards, and even meets the standard of China, where the art of ceramic tiles was invented. Inteceramic tiles have been used in many major public buildings in China. In Quintana Roo, the company has outlets in Chetumal, Cancun and Cozumel, but international buyers from all over the world can view the entire line of products at the company's website: www.interceramic.com
The humidity of our tropical climate presents unique challenges for the construction industry, in terms of weather-proofing buildings against the elements. Ing. Amir Padilla Espadas of the IMPERGEA Group of Chetumal, explained that his company offers ISO-standard materials, backed up by technical support and consultancy services to find a solution to whatever problem a contactor might encounter while building his project. Want a "green" wall of turf to give an outdoorsy, back to nature feel to an interior setting? IMPERGEA can supply the artificial turf covering to make it happen. The company also supplies all sorts of surface coatings for unique and original interior design and looks, as well as cement coloring materials and acrylic water-proofing compounds to make both interiors and exterior surfaces water-impregnable.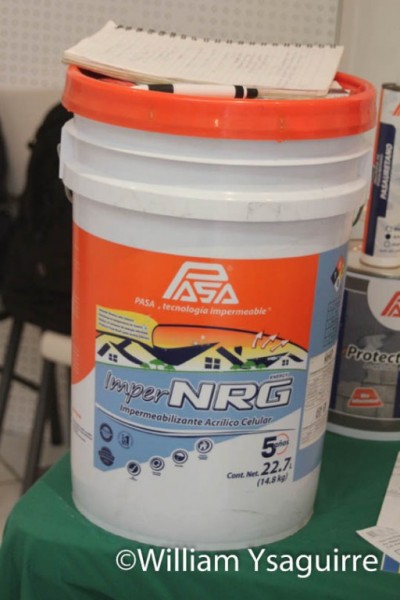 The OMICRON company of Chetumal was also offering up to 60% discounts on some products in their line of tile, wall finishes and coatings, as well as ceramic bathroom fixtures and other household accessories, in a variety which may surpass your imagination. More information can be had at [email protected]
Follow The San Pedro Sun News on Twitter, become a fan on Facebook. Stay updated via RSS