Marie Sharp is officially inducted to the Hot Sauce Hall of Fame!
Thursday, May 5th, 2016
On Saturday, April 23rd, long time Belizean entrepreneur Marie Sharp became part of the New York Hot Sauce Hall of Fame. Sharp, who is the owner of Marie Sharp's Fine Foods Ltd, was presented with an award at the 2016 New York City Hot Sauce Expo. The prestigious recognition also included a red jacket and a class ring engraved with her name that commemorated the occasion.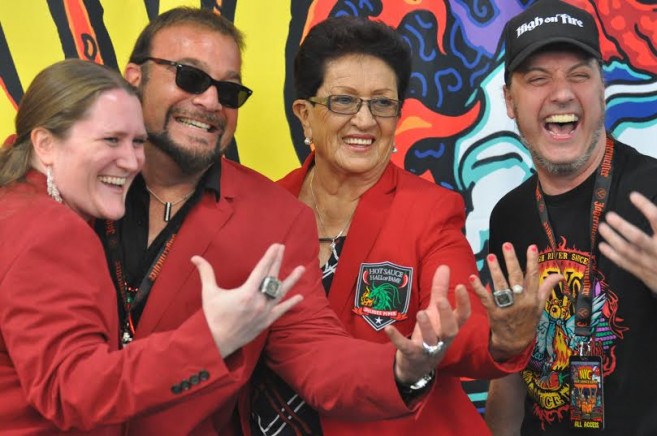 Sharp sees this recognition as a milestone achievement, not just to her and the company, but for all the hard work she has put into the fiery food industry. The dedication she put in her now famous hot sauce, which she started in her very own kitchen in 1981, has paid off. "This means a lot to me. It means I have achieved something that very few people have. It makes me feel good that for all the years that I have worked at my company, working hard for my country, I am now awarded for it," said Sharp.
During the Expo in New York City, New York USA, Sharp was the only woman entrepreneur to receive the award among four other business entrepreneurs. She was also the only foreigner to be selected for the induction into the New York City Hot Sauce Hall of Fame 2016.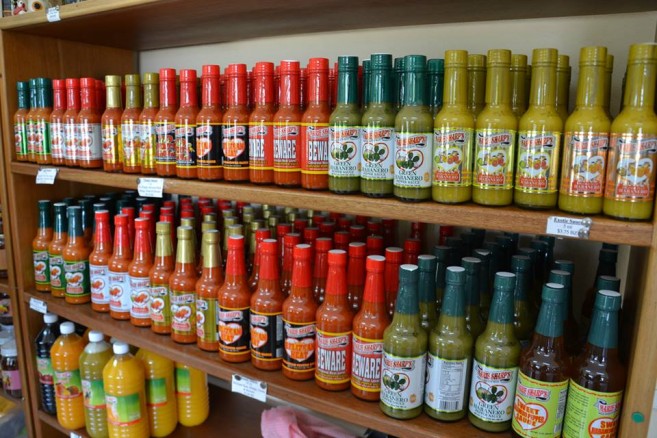 What started as a micro business in a household kitchen using the best of local ingredients has successfully transition into an award -winning and acclaimed Belizean product over the last three decades. During recent years, the company has also perfected several other lines of products, including an array of different sauces featuring exquisite flavours and heat levels and as well as jams, jellies and wines.
Marie Sharp's Fine Foods products have become a local and global Belizean brand. The well-crafted hot sauce is distributed in countries like Honduras, El Salvador, Guatemala, Canada, USA, Japan and across Europe.
The San Pedro Sun joins the entire country in congratulating Marie Sharp for such a great achievement.
Follow The San Pedro Sun News on Twitter, become a fan on Facebook. Stay updated via RSS