SIB report indicates the cost of living is on the rise
Saturday, September 9th, 2017
The Statistical Institute of Belize (SIB) released a report on August 30th, citing a rise in the cost of living for Belizeans. Figures released by the statistical institute show that the price of the goods and services regularly purchased by Belizean households were 0.6 % higher than they were at the same period in 2016. In addition, for the first seven months of 2017, a year-to-date inflation rate of 1.4 % has been recorded.

SIB further reported that the total value of Belize's domestic exports for the month of June 2017 was $36.8 million, down 30.2 % or $15.9 million from the $52.7 million recorded in June 2016. The SIB reported that a decrease in exports may have led to the increase in the cost of living in the country.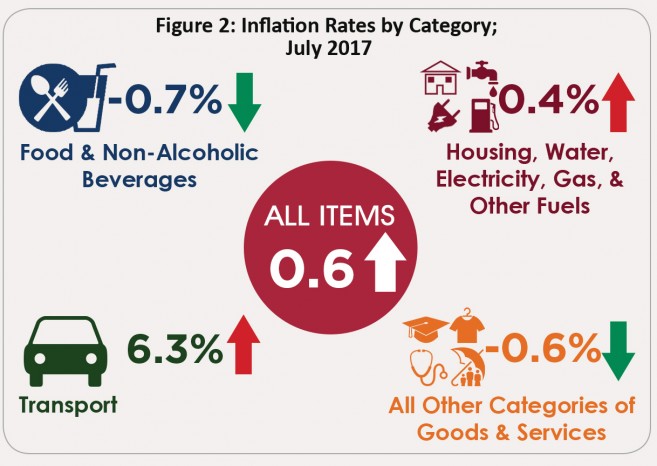 Also, an increase in imports could have led to it, since taxes are imposed to all these imported products and most products consumed by Belizeans are foreign products. The items that went up, according to the SIB, are food and beverages, transport, fuels and housing miscellaneous such as electricity, water, rents etc. The San Pedro Sun spoke to owners of different businesses on the island, who explained that indeed the prices of the products are coming in higher than before, and the only thing they can do to make a profit is to increase the prices as well.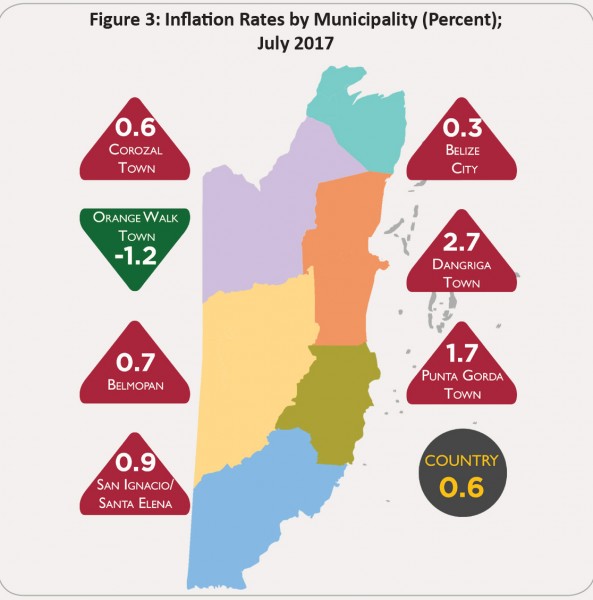 "We are petrified to see how the prices of the goods and services increase on a daily bases at the stores. The economy in Belize is not the best, but yet the Government of Belize raises the prices of these goods. The GOB should also raise the minimum wage for the country, since everything is rising" said one concerned citizens.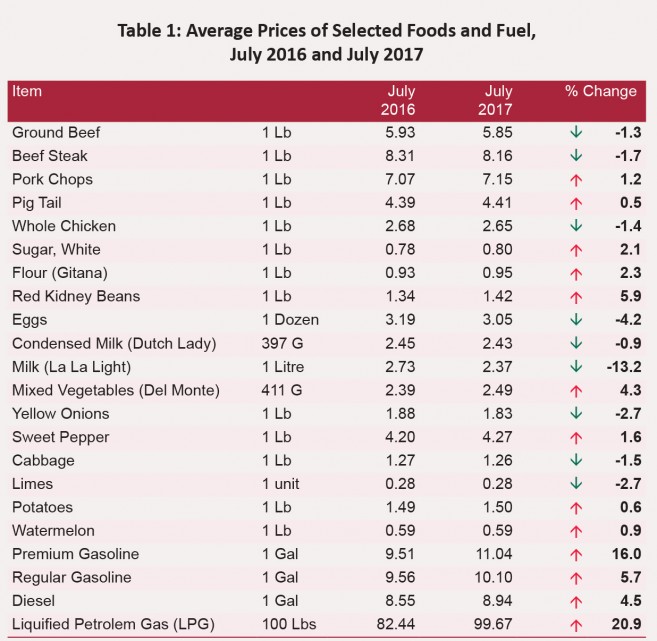 To learn more about the SIB reports and Belize's current economic situation you can visit www.sib.org.bz/
Follow The San Pedro Sun News on Twitter, become a fan on Facebook. Stay updated via RSS