Belize Airport Authority confirms work on Caye Caulker Airstrip to start soon
Saturday, October 7th, 2017
The Belize Airport Authority (BAA) has confirmed to The San Pedro Sun that pre-construction work on the Caye Caulker Airstrip should be starting in the coming week. On Tuesday, September 12th, Tropic Air and Maya Island Air jointly informed the public that all flights to Caye Caulker would be suspended starting Sunday, October 1st, due to inadequate infrastructure. BAA quickly responded on the same day, claiming that funding was being allocated to conduct the necessary renovations to the airstrip.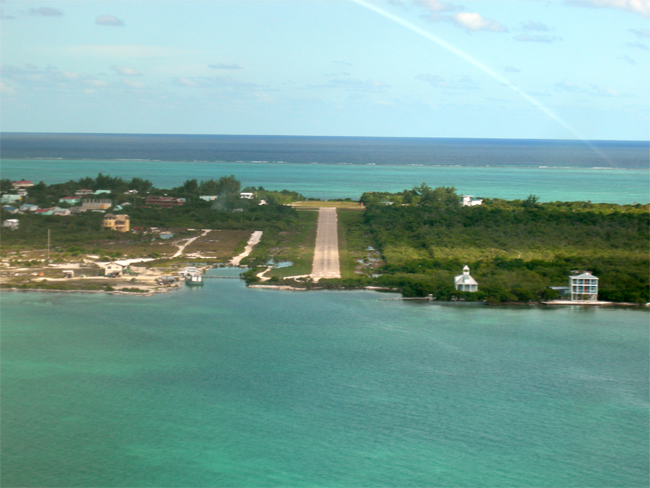 Recent rumors indicated that the loan application being filed by BAA had fallen through, and that work to rehabilitate the Caye Caulker airstrip was at a standstill. However, BAA's Administrative Manager Orlando Magaña has dispelled those rumors, further clarifying the situation. "The loan for the renovation of the airstrip is being processed and will be discussed at our General Meeting in mid-October. By Friday, October 6th, work on the airstrip should commence in preparation of the big renovation," said Magaña.
The decision to suspend flights to Caye Caulker by the two major airlines in Belize is seen as "precautionary measure necessary to avoid safety and operational challenges beyond acceptable margins for public flight service."
The necessary work to ready Caye Caulker's airstrip is expected to cost approximately BZ$7 million. The loan is being secured from the Social Security Board and construction work is expected to last eight months until completion. If work were to start in October of 2017, the airstrip would not be completed until June of 2018, leaving the island without air service during the tourism high season of December to May.
Follow The San Pedro Sun News on Twitter, become a fan on Facebook. Stay updated via RSS