Amended Stamp Duties Act comes into effect
Friday, November 10th, 2017
On Wednesday, November 1st, the Government of Belize' (GOB) Amended Stamp Duties Act came into effect. The amendment sees the stamp duty transfer tax increasing to 8% on all foreign purchased properties on a value of land in excess of $20,000BZ. However, the rate remains at the original 5% on transfers of land to all Belizean or CARICOM nationals.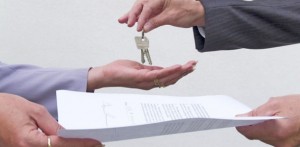 The Amendment on the Stamp Duties Act was first announced on June 30, 2017, during a sitting of the House of Representatives. Furthermore, the amended rates of stamp duty will also affect other land transactions as specified in the Stamp Duties Act, Chapter 64, Substantive Laws of Belize, Revised Edition 2011.
Belize is currently considered a prime real-estate market, however, many realtors believe "such an amendment to the law will serve as a deterrent for any investor to consider Belize as a potential option." Many are concerned that the real-estate industry in Belize might shrink due to the increased tax. The new raise, according to them, might force an exodus due to the loss of sales. According to GOB, this new amendment will assist in deterring fraud and promote healthy real-estate transactions in Belize.
No objection has been released or tabled from any other organization or the Opposition regarding the new Stamp Duty amendment. Any person interested in learning more about the Amended Stamp Duties Act can contact Office of the Commissioner of Stamps at email [email protected] or phone 828-5026.
Follow The San Pedro Sun News on Twitter, become a fan on Facebook. Stay updated via RSS