Fuel prices back on the rise
Wednesday, January 10th, 2018
As the new year begins, fuel prices in Belize continue to increase. The new controlled prices were announced via a release issued by the Belize Bureau of Standards and became effective on Saturday, January 7th. The new prices saw an increase in premium gasoline of .17 cents going up to $11.24 per gallon, diesel increased by .11 cents going up to $10.01 per gallon, and kerosene going up by .37 cents going up to $6.26 per gallon. Only, regular gasoline went down by .22 cents and is now $10.01 per gallon.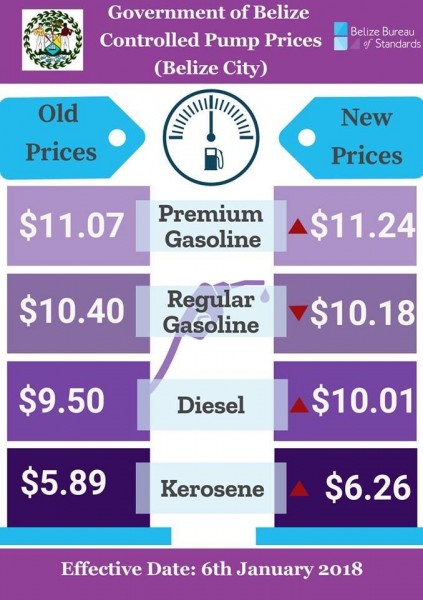 For island residents, this increase in fuel prices only adds to the constraint in the cost of living as prices are always higher on San Pedro compared to the rest of the country because it must be barged in. "As a person that fully depends on fuel, the constant rise of gas really has a negative impact on me. Despite that, the regular gasoline didn't increase this time but rather decreased, which gives me the feeling that this year will be just like the previous year. We will not see a decrease in fuel prices as we were told last year," said a concerned taxi driver on Ambergris Caye.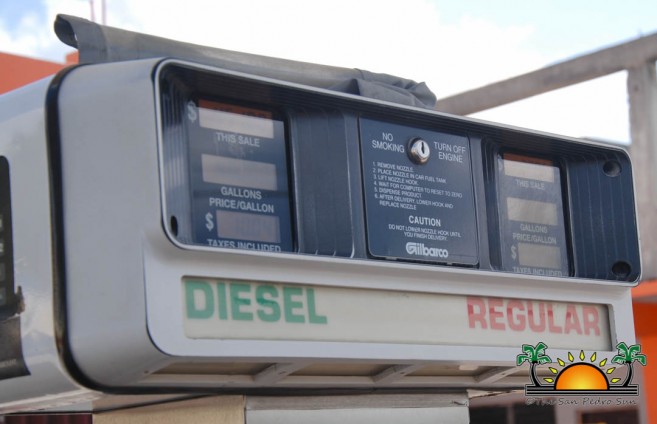 In the year of 2017, Belizeans saw the price of fuel fluctuate throughout the year reaching the highest prices in history. In February of 2017, the fuel prices were $9. 68 per gallon of regular gasoline, premium gasoline was $10.35 and diesel was $9.03. By the middle of the year, in August, regular gasoline rose by .53 cents going to $10.01, premium rose by .14 cents increasing to $10.49 per gallon, while diesel fell by .21 cents going to $8.82. At the end of September, fuel prices in Belize rocketed to the highest levels in history. Premium gasoline went to almost $12 for a gallon, diesel saw an increase of .37 cents, while regular gasoline went up by .92 cents. The constant rise in gas prices caught the attention of the Belize Chamber of Commerce, who called on the Government of Belize (GOB) to adopt a policy that minimizes the negative impact that the soaring gas prices are having on consumers as well as businesses and by extension stunting economic growth. Prime Minister, Right Honourable Dean Barrow blamed the increase in fuel price on the instability in Venezuela, Belize's main fuel provider under the Petro Caribe Program. Earlier in 2017, the Petro Caribe Program was suspended and distributors in Belize had to find alternative sources of fuel. In addition, in August 2017, Hurricane Harvey devastated oil refineries in Houston, Texas, USA, Belize's second largest fuel provider. The Government of Belize accounted both these incidents for the sky-high prices of fuel. However, after countless protests by Belizeans citizens, Barrow promised to regulate fuel prices by mid-October 2017. That promised reduction never came, as on October 6th, only a slight reduction was applied to regular gasoline of .86 cents bringing the new price to $10.29. Premium gasoline remained the same at $11.92 cents and diesel remained at $9.63 per gallon.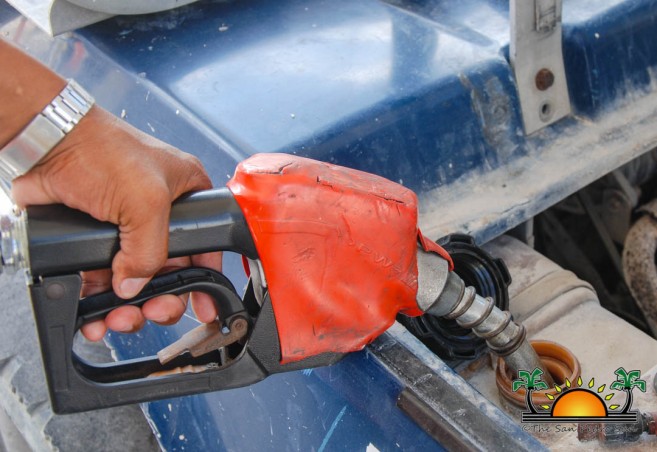 Fuel prices continued to increase in November 2017. The cost for a gallon of premium gas was $12.02, a gallon of regular gas was $10.23 and the cost for a gallon of diesel was $9.61. In addition, for the month of November, the Statistical Institute of Belize showed that transport recorded the largest inflation rate of 6.3% adding to the price constraint on fuel. By the end of 2017 fuel had decreased to $10.40 per a gallon of regular gasoline, premium gasoline was at $11.07 and diesel $9.50 per gallon.
With this latest increase, Belizeans can only hope GOB holds true to their promises of reducing and standardizing fuel prices in the near future. For more information, on the Belize Bureau of Standards, you can contact them at 822-0446 or via email [email protected]
Follow The San Pedro Sun News on Twitter, become a fan on Facebook. Stay updated via RSS