Consolidated Water Company looking to move out of Belize
Saturday, October 27th, 2018
The Cayman-based water company Consolidated Water Belize Limited (CWBL), which currently supplies Belize Water Services Limited (BWSL), is considering in leaving the country after experiencing difficulties in repatriating profits out of Belize. The company is reportedly looking to sell its shares and the Government of Belize has therefore acquired a millionaire loan to improve the water services, including the purchasing of shares from CWBL.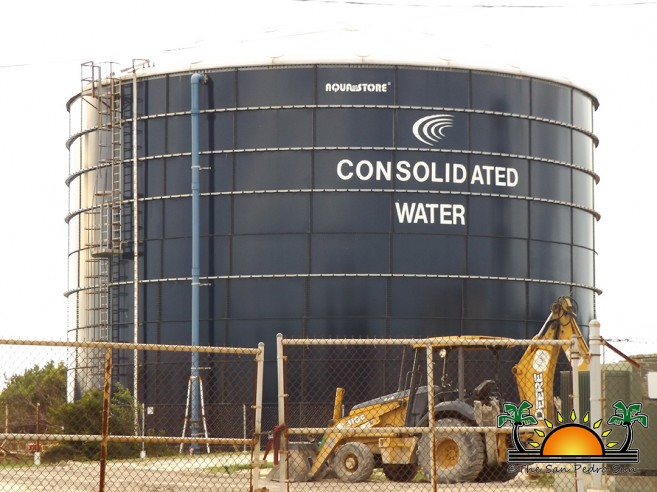 CWBL which also operates in the British Virgin Islands, the Bahamas and Indonesia, explained that the main reason to leave Belize is the hardship they go through when transferring profits to their home base in the Cayman Islands. The company's office in San Pedro Town did not comment on the topic, but a communique from the company's management explained their concerns. According to them, repatriating funds requires the approval of the Central Bank of Belize, and is dependent on the amount of U.S dollars available to Belize banks in order to execute such service. The company states that there is a limited amount of U.S currency in the country, and link it to weakness in Belize's economy and other factors.
CWBL also reported that for 2016 and 2017 respectively, the transfers of funds from Belize to their headquarters in Cayman amounted to $458,000 and $400,000. These amounts were considered significantly less than the net income and net cash flows the company generated in Belize.
As a result of the difficulties, the company has reportedly entered a non-binding memorandum of understanding with BWSL for the purchase of its shares. According to CWBL, this was possible under the condition that BWSL helps facilitate the conversion to U.S dollars so that CWBL can transfer all the cash it holds in Belize to its home country.
According to Consolidated Chief Executive Officer Rick McTaggart, the agreement seemed to be working as CWBL has reported the successful transfer of US$2.75 million in cash from Belize to its accounts in the Cayman Islands over the past three months. McTaggart stated that he is aware of the loan Belize is obtaining to acquire the company's shares of CWBL's Belize operations. He added that in the event that the purchasing is finalized, the company will use the funds from the sale to support organic growth projects in its other existing markets.
The Government of Belize announced on October 3rd, the acquisition of an $8.5 million loan after it was successfully debated at the Senate. The loan obtained to upgrade the water system on the island was acquired from the Caribbean Development Bank.
Follow The San Pedro Sun News on Twitter, become a fan on Facebook. Stay updated via RSS