Boat captain workshop hosted by SPTOA
Saturday, October 19th, 2019
Aiming to increase safety, San Pedro Tour Operators Association (SPTOA) organized a boat captain's workshop at the San Pedro High School conference room on Wednesday, October 16th. The workshop was facilitated by Marelco Limited, which is the authorized executive distributor for Yamaha boat engines in Belize.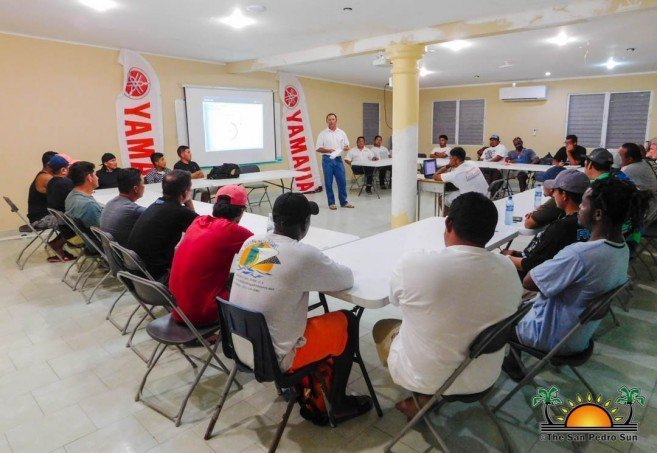 Representatives from the many tour companies in San Pedro gathered at 7PM to participate in the event, which provided valuable information on basic mechanical techniques that can be put in practice in case of an incident with their boat engine. The following day, from 9AM to 4PM at Amigos Del Mar Dive Shop, members of Marelco showed island boat captains how to properly perform basic mechanics as well as change engine parts and fuel.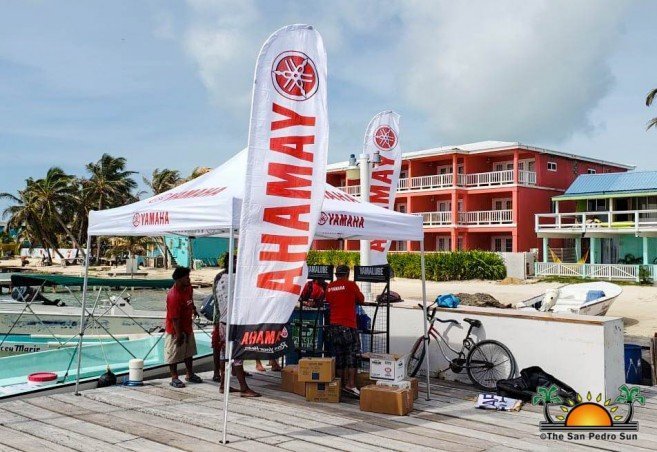 Marelco Limited Manager Roberto Novelo told The San Pedro Sun that the aim of this two-day workshop (theoretical and practical) was to enhance the knowledge of boat captains. "Sometimes, when the engine is failing, it is because it's something minor. Maybe fuel needs to change, or a part needs to be adjusted. Boat captains are supposed to be knowledgeable about these basic things, but this workshop was to enhance their knowledge even more," he said.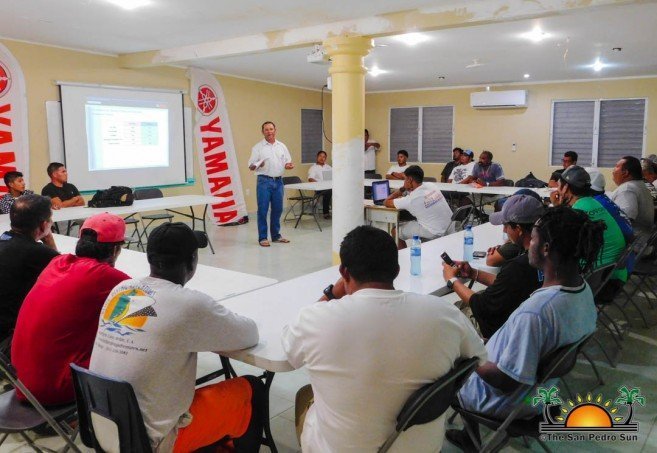 SPTOA President Everette Anderson further shared with The San Pedro Sun that this is part of the association's mission, which is to educate their members in all different sectors. "We are not here only to implement rules and regulations, but to also assist our members with education in any possible way we can," said Anderson.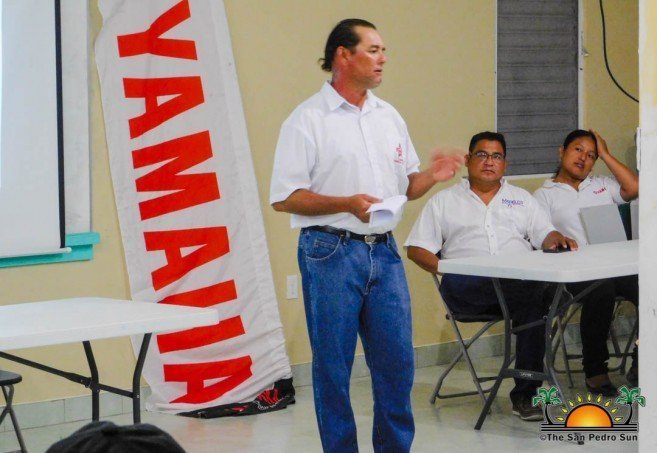 SPTOA thanks Marelco for their time in facilitating the workshop and all the boat captains that assisted and made it a success. For more information on the great work SPTOA is doing on the island, you can visit their Facebook page, their website at http://www.sanpedrotouroperators.com/, or call Anderson at 600-4856.
Follow The San Pedro Sun News on Twitter, become a fan on Facebook. Stay updated via RSS