BIDC Expo promotes Barbados' products to Belize
Saturday, November 16th, 2019
Belize presently enjoys a favorable trade balance with Barbados which buys more Belize exports than Belize imports Barbados. Ten Barbados companies promoted their products and services, seeking Belizean partners, at a two-day trade Expo hosted by the Barbados Investment & Development Corporation (BIDC) in collaboration with BELTRAIDE, at the Best Western Biltmore Plaza Hotel in Belize City on Tuesday and Wednesday, November 12-13.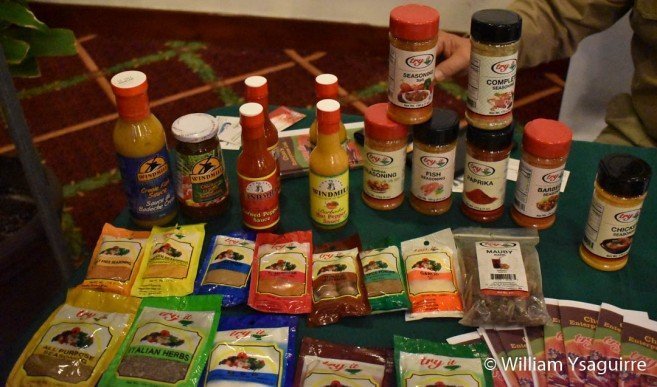 It's all part of the move to regional integration under the Caribbean Single Market and Economy CSME, whereby Barbados presently buys a lot of raw materials from Belize, but now hopes to offer value-added manufactured products to Belizean consumers.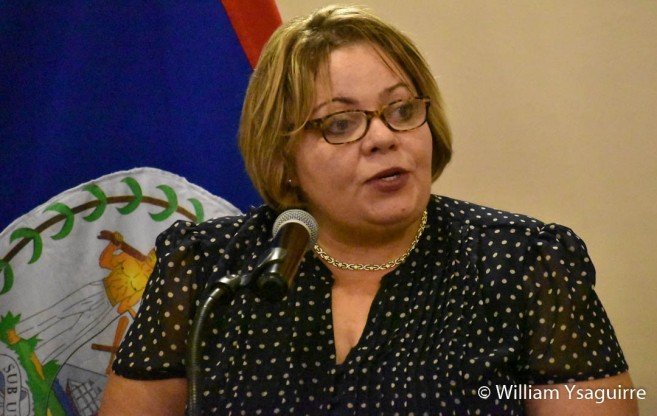 Ministry of Investment, Trade, and Commerce Hon. Tracey Taegar – Panton addressed the opening of the expo Tuesday morning. She said this is where regional integration would start when business contacts come together to promote Caribbean-made commodities in all our territories. She said she looked forward to a day when Belizean products would be readily available in Barbados' stores, as Barbados' products might also become available in Belizean stories.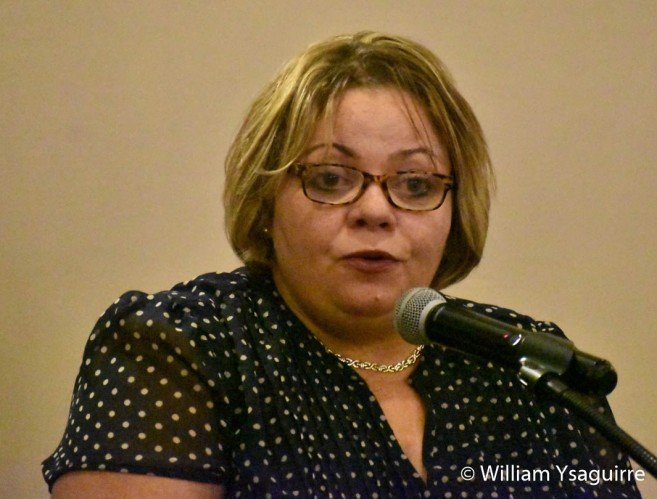 Belizeans may recognize the name Banks as former major shareholders in the Citrus Products of Belize Ltd, but Banks Breweries Ltd of Barbados also makes beer. Banks' export sales coordinator Lyn Thornhill was in town to promote Banks lager beer, their Deputy pilsner lager, Twist Shandy, and the non-alcoholic Tiger Malt beverages, with ice-cold free samples. The Banks Dairy Industries Ltd also produces its line of Pinehill milk and fruit juices made from concentrate, some of it from Belize.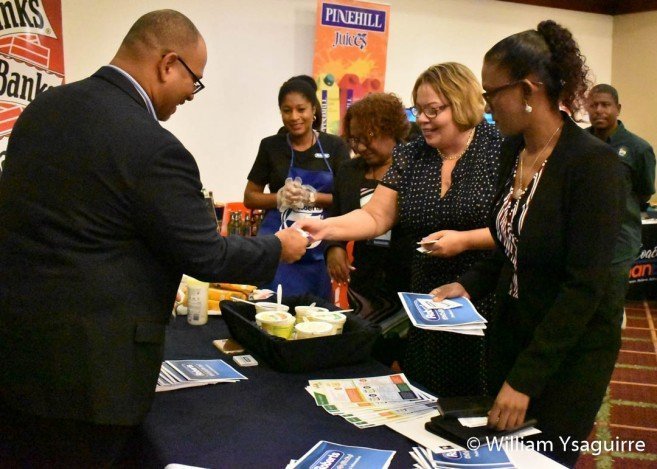 The Roberts Company has been in business for 75 years and offered its range of "Sunflower" flavored margarine, which come in soybean cooking oil and "Nutri Pet" dog food. Other companies offered fruit syrups, fruit preserves and jams, and pepper sauces.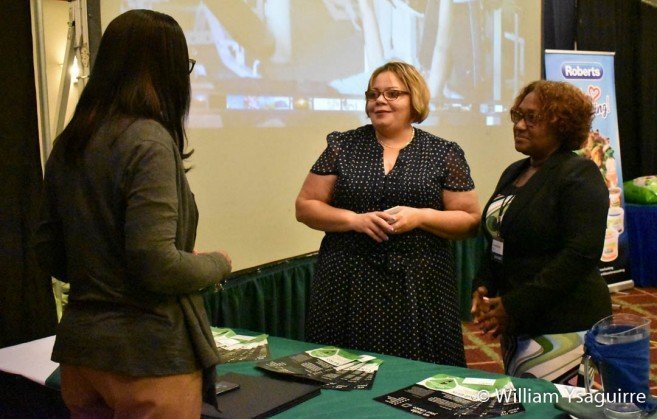 Solar Dynamics' general manager Michelle Hickerson presented her company's line of solar water heaters, which are distributed by the Pro Solar Engineering Company of Belize. COT Holdings offered an environmentally sustainable food container under the trademark name "Eco-to-Go," the company also produces cardboard packages for Banks beer six-packs.
Travellers Liquors out-sources the printing of the labels for their rums to a Barbados company, which was in town to find new clients, for their high quality, foil embossed labels, which come adhesive-backed and pressure-sensitive to immediately adhere to the product package.
The Caribbean Institute of Leadership and Coaching offered to help businesspeople get the most out of their business and improve market share through training their employees in customer service and sales, as well as leadership development. They also offered a tool to help with the selection of staff and hiring, evaluation of employees' performance, and to improve staff communication for team building.
BIDC's Manager of the Export and Development Division, Paula Bourne, said the Barbadian producers recognized CARICOM as a major market for trade, and they sought to enhance their trading relations with Belize, as they would with other territories in the southern Caribbean.
Barbados' representatives had a field trip to Spanish Lookout and Xunantunich on Thursday and departed Belize on Friday, November 15.
Follow The San Pedro Sun News on Twitter, become a fan on Facebook. Stay updated via RSS