Some construction sites allowed to operate despite restrictions set by island authorities
Tuesday, April 7th, 2020
Ambergris Caye joins the rest of the country in a State of Emergency following an increase in cases of COVID-19. Free movement during certain hours of the day and the banning of certain activities have been set in place to mitigate the spread of the deadly disease.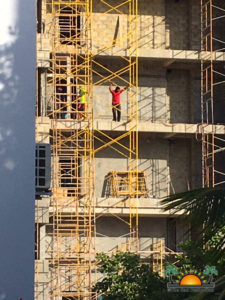 To further ensure the safety of islanders and to encourage social distancing and staying at home, the San Pedro Town Council (SPTC) extended some stringent regulations, also prohibiting activities like fishing and construction. Despite such rules announced by SPTC, specific construction projects are being allowed to continue in different parts of the island, while others remain grounded.
Many residents are seeking answers as to why some projects are being given the green light, and others not. Several construction workers who have been out of work since the pandemic hit Belize say this is unfair. They believe that if one construction project is allowed to stay open, then it should be across the board and not only a few. Concerned residents provided images revealing a huge construction project in northern Ambergris Caye with dozens of workers on site. Workers were also seen atop a four-story building in the Boca del Rio Area, and a small construction site in the San Pablo Area is currently in full swing.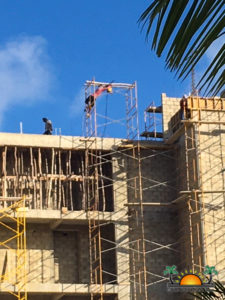 The San Pedro Sun caught up with Mayor Daniel Guerrero, who acknowledged he has given the go-ahead for the construction projects. He said that a lot of construction workers have families to take care of, and if these people are able to work, then they can maintain their households. Guerrero added that island authorities could then concentrate on helping those who indeed cannot work and need more support. The Mayor further stated that some rules had been implemented to ensure social distancing among workers at these construction sites. "They have to hire a supervisor to ensure that soap and water are always available and that workers are practicing social distancing." Although the SPTC had stated the prohibition of construction labor, Guerrero said they made the exception with the condition of supervision and hygienic practices. According to him, working means more people can provide for themselves and not depend entirely on the local and Central Government.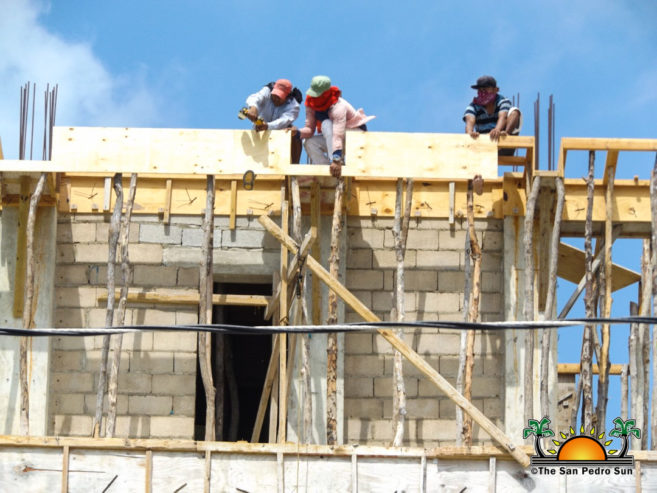 The regulations, which also do not allow the operations of delis, bars, and limits store opening hours, were to be reviewed on Monday, April 6th. Monday marks the end of Ambergris Caye's first 14-day quarantine imposed following the first case of COVID-19 on the island on March 23rd. However, there has not been any update as to what will happen with some of the regulations implemented on the island, which contradicted the latest Belize Constitution (Emergency Powers) Regulations, 2020 set in place due to COVID-19.
Follow The San Pedro Sun News on Twitter, become a fan on Facebook. Stay updated via RSS