Taiwan donates infrared thermal imaging cameras to Belize
Wednesday, April 29th, 2020
Belize continues to receive assistance from the Republic of China (Taiwan) to combat the COVID-19 pandemic. On Tuesday, April 28th, Taiwanese Ambassador Remus Li-Kuo Chen handed over six 'Made in Taiwan' infrared thermal imaging cameras to representatives of the Ministry of Health, Ministry of Immigration and the Karl Heusner Memorial Hospital (KHMH) in Belize City. These cameras will be used to track and detect the body temperature of up to 10 persons at the same time.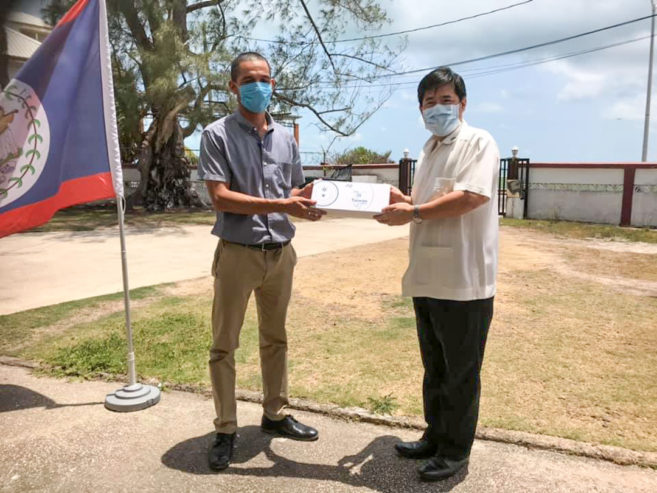 Some of these cameras are expected to be installed at the ports of entry to help border control officers identify visitors with fever. These include the Northern Border with Mexico, the Philip S.W. Goldson International Airport, and the Western Border with Guatemala. Cameras will not only be used at the KHMH, but also at the Western Regional Hospital in Belmopan City, and the Northern Regional Hospital in Orange Walk Town.
The Embassy of Taiwan in Belize salutes the frontline medical services providers and first responders safeguarding the health and safety of Belizeans. In a social media post, the Embassy stated, 'Taiwan will continue to stand firm with Belize not just fighting together against the pandemic, but also pursuing our shared goal of economic prosperity and social stability.'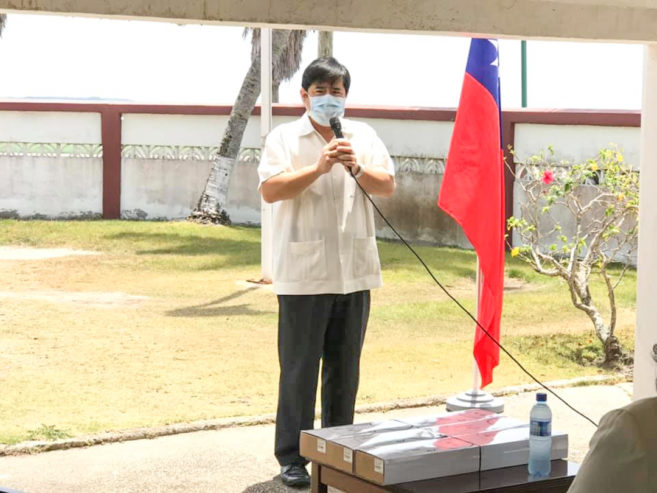 Taiwan is one of Belize's closest and strongest foreign allies. The two countries shared diplomatic relationships for over 30 years and during this worldwide crisis, Belize has recognized Taiwan's success in combating the deadly COVID-19.
According to Taiwan's Central Epidemic Command Center (CECC), as of Sunday, April 26th, the Asian nation with over 23 million people only had 429 cases of COVID-19 confirmed. The CECC further indicated that only six deaths have been attributed to the disease. Taiwan authorities also reported that over 60,000 tests have been done, of which 58,531 tested negative.
Follow The San Pedro Sun News on Twitter, become a fan on Facebook. Stay updated via RSS