Importation license needed to bring in flour and toilet paper to Belize
Thursday, June 11th, 2020
The Belize Bureau of Standards (BBS) has announced an amendment to its supplies control (import/export) regulations when it comes to flour and toilet paper. According to information shared by the BBS, importation of flour and toilet paper will now require an importation license from the Supplies Control Unit.
The amendment gave life to the Statutory Instrument No. 79 of 2020 and was gazetted on June 6th; therefore, it is now a law. The new legislation repeals and replaces the first schedule that lists all the goods which require an importation license. That list includes products like grains, meats, and petroleum, among others, and now flour and toilet paper.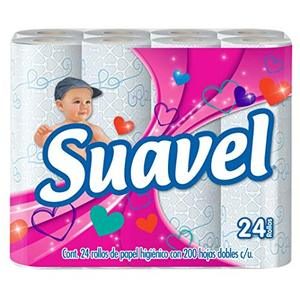 It is known that when Belizeans travel to places like Chetumal City, Mexico, they might bring bales of toilet paper over. At the same time, some businesses, such as bakeries, import flour to save in expenses. According to the BBS' Director, Jose Trejo, when the borders open, and importation license will need to be acquired. It is free of cost and can be ready in 24 hours.
Trejo explained that the measure is to encourage the local Belizean economy and preserve jobs. "We have to look at it from an economic perspective, and the main rationale behind is to preserve the livelihood of Belizeans engaged in such production," said Trejo. He added that with the current pandemic, one of the government's goals is to keep revenues at home, which will benefit the country and Belizeans.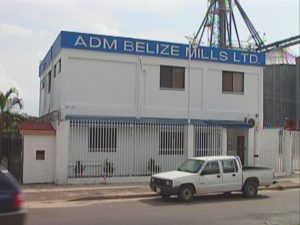 While the government sees this to boost the local economy, Belizean entrepreneurs fear that there might a spike in prices, particularly on products like bread. Belize produces flour at a facility known as ADM Belize Mills Ltd. on the Philip Goldson Highway north of Belize City. Over the years, its high prices have become a concern. In 2013, bakers across the country began importing flour from Mexico due to cost reduction when compared with flour produced at ADM Belize Mills.
Belize also produces toilet paper at a facility on the George Price Highway west of Belize City. However, due to the low cost of the product across the border, along with the desired variety, it is a popular item when Belizeans visit Guatemala or Mexico. Table napkins and paper towels are also another favourite household item obtained outside of the country because of lower prices.
With this new legislation requiring an importation license coming into effect, it is yet to see if it will yield the desired outcome projected by the government.
BBS is the national standards body responsible for promoting efficiency and competitive production in goods and services, with quality infrastructure serving as the foundation in achieving this objective. The Bureau is primarily responsible for protecting, secure, and safeguard the welfare of the country; a function carried out through the Consumer Protection Unit and the Supplies Control Unit.
Follow The San Pedro Sun News on Twitter, become a fan on Facebook. Stay updated via RSS