Mail services out of Belize limited to the USA for now
Thursday, October 8th, 2020
Postal services out of Belize continue operating once a week, and currently mail can only be sent to the United States of America (USA). The Belize Postal Service (BPS) has said that mailing services to other countries remain stalled, with no timeline when these would resume.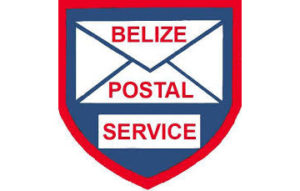 This has been the case since March of this year, when the COVID-19 pandemic began taking ground in Belize and the country's borders and the Philip Goldson International Airport (PGIA) were closed. According to the BPS, over the past months and after the re-opening of the PGIA on October 1st, mailing continues on a weekly schedule via a cargo airline called Amerijet. BPS added that mail services to Belize are only coming from the United Kingdom and the USA.
The situation is reportedly affecting Belize businesses that are trying to work online. "Many businesses here are closed but have website orders, and this is our only income," said Libby Vidrine, of Caribbean Belize. Other business owners also agree that the limited mailing service out of the country is taking a toll on their livelihoods.
BPS Postmaster General James Gabriel stated they are working to open the network and start mailing to other countries, but the main problem is transportation. Gabriel said they are in close communication with American Airlines, which transported mail cargo from Belize on a daily basis before the pandemic. "We were hoping that with the return of American Airlines, there would have been an opening of the postal network, however, American Airlines has informed us that they would not be able to transport any mail because of the size of the aircraft they are utilizing" said Gabriel. He noted that the BPS is asking customers to have patience as the problem with transportation is addressed. They hope that whenever American Airlines begin sending larger aircrafts to Belize, daily mailing will resume and services to other countries could start once again.
Gabriel stressed they will continue working on a solution into this matter, but that they have no control on the external factors affecting their services. However, as soon as mailing to other countries is resumed the general public will be informed.
Follow The San Pedro Sun News on Twitter, become a fan on Facebook. Stay updated via RSS