Prime Minister Briceño Meets with the Belize Chamber of Commerce and Industry
Monday, November 29th, 2021
Press Release – Government of Belize – November 25, 2021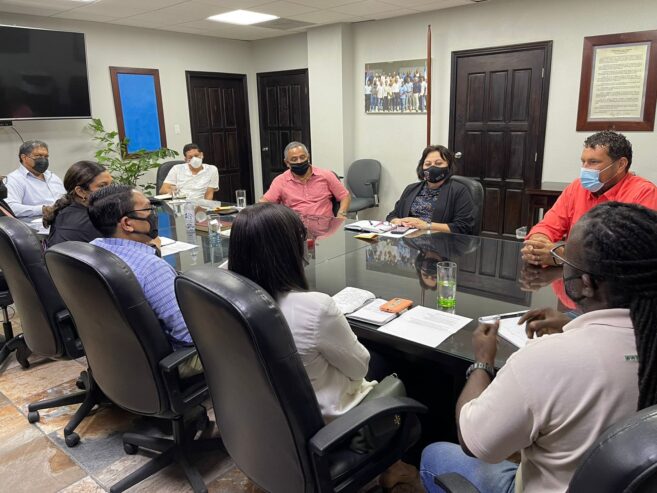 On November 24, 2021, Prime Minister Hon. John Briceño and Hon. Christopher Coye, Minister of State in the Ministry of Finance, Economic Development and Investment, met with the executive council of the Belize Chamber of Commerce and Industry (BCCI) at his office in Belize City.
 A very fruitful discussion was held regarding several issues affecting the business community. Prime Minister Briceño listened to several suggestions from the council which brought constructive and positive feedback from their constituency.  
The main area of focus was the imminent opening of the land borders. The Prime Minister informed the council that Cabinet, after much discussion and considering several important factors, had decided that the land borders would be opened in early 2022. The details of the reopening are to be further discussed in Cabinet and protocols would be announced to the public as soon as these are finalized. A commitment was made by the Prime Minister to take back to Cabinet the various recommendations offered by the BCCI to be considered upon the reopening of the borders. 
Among other issues discussed were the COVID-19 pandemic, the numerous ongoing reforms presently being undertaken by the government, and other reforms that need to be implemented to improve the business environment. It was agreed that other productive discussions will continue in the new year. 
 END
Follow The San Pedro Sun News on Twitter, become a fan on Facebook. Stay updated via RSS