UB holds Distinguished Lecture on the African Presence in Pre-Columbian America
Monday, September 5th, 2011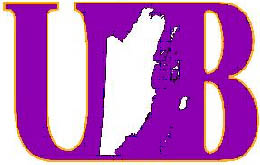 The University of Belize will host a Distinguished Lecture on the "African Presence in Pre-Columbian Societies of the Americas" from 9:00 am to 4:00 p.m. on Wednesday September 7, 2011 at the Jaguar Auditorium, Central Campus in Belmopan.
The Distinguished Lecture will be delivered by highly published professor and scholar in African and African-American studies of John Hopkins University, Baltimore, Maryland, United States, Dr. Floyd Hayes III.
Dr. Hayes, recognized internationally for his outstanding scholarly work in African and African American studies is the author of numerous scholarly articles and book chapters in the areas of Africana political philosophy, politics, and public policy.
He is a Senior Lecturer in the Department of Political Science and Coordinator of Programs and Undergraduate Studies in the Center for Africana Studies at Johns Hopkins University.
President of the University of Belize, Dr Cary Fraser will deliver the Welcome Address at the opening of the Conference.
Other speakers will include Dr. Theodore Aranda, who is also a co-sponsor and co-chair of the conference, Dean of Faculty of Education and Arts, Dr. Wilma Wright, and lecturers in the History Department and co-chair of the conference, Mr. Cesar Ross and Ms. Ritamae Hyde.
A Question and Answer (Q&A) Session on the topic of the conference will be held after lunch, which will be available for purchase.
In related news, the United Nations General Assembly declared 2011 as the International Year for People of African Descent.
Follow The San Pedro Sun News on Twitter, become a fan on Facebook. Stay updated via RSS