Debating our Future
Sunday, January 8th, 2012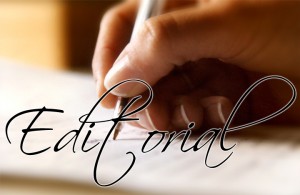 History will be made in San Pedro when mayoral candidates will meet for the first ever political debate on January 18th. Residents of La Isla Bonita will have the opportunity to see and hear how the candidates are equipped to answer compelling questions regarding our community and what their plans are for our future. For many of us, this will be the first time that we will hear from the candidates and get a feel for what they are all about.
So why is a debate so important? As the fastest growing and most prosperous community in Belize we are faced with many issues that need to be addressed. Each candidate will have the chance to enlighten us on what they have learned from our past, how they see our present and what they see that lies ahead of us.
As we choose our candidate we all have our own personal interests and concerns at heart. While listening to the debates remember to ask yourself, "Did the candidate answer MY question?" Most importantly, who ever you agree with it is your democratic right to VOTE for them. Sadly, the majority of San Pedro residents neglect to do so.
This election season we have a real opportunity to KNOW who our candidates are, and when elected they will be ON RECORD stating their vision, plans and promises that can be challenged if they fail. If you have a pressing question we encourage you to send it to us. Chances are, many would like to hear the answer as well. As a community let's make educated decisions about our future leaders based on what we learn from them during these debates, and if you are not registered to vote then do so now. And talk about convenient, while you are at the Elections and Boundaries Office registering to vote you can drop off your debate question at The San Pedro Sun office next door!
Follow The San Pedro Sun News on Twitter, become a fan on Facebook. Stay updated via RSS