Editorial: Question the Character
Thursday, February 2nd, 2012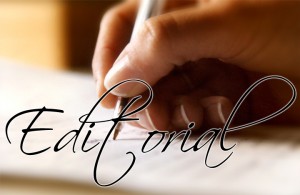 There are many qualities that make for a good candidate. Some bring an area of expertise that the community can benefit from, such as business management, environmental knowledge, health care administration, civil engineering or even social work. Whatever the knowledge, candidates with skills are the ones who can bring the most to our community. When considering the candidates who are running for office in San Pedro, we can look at each and every one of them and ask, "What expertises do they have that can serve our community the best, are they successful in what they do, how they live and how their community regards them?"
For some, it is evident that they are upstanding, productive and respected members of our community who have clearly used their skills and honest nature to succeed in life. For others, this is not so evident. Just as someone may be skilled in success, some may be skilled in deception. Some may be living life at the expense of others and there are plenty of questionable accusations of embezzling, drug and human trafficking, unethical politics, dubious business transactions and other less desirable traits that can raise concerns about candidates. These are the politicians that are most dangerous. If they are opportunists, then where better to feed their self-serving soul than within the powers of politics? As a voter you have to question WHY do these people really want to run…to serve the people OR themselves? As individuals who are known in our small community it should be easy enough to determine who are the GIVERS and who are the TAKERS.
This is not an issue unique to San Pedro. Worldwide politicians who have faced criminal charges and demonstrated more than questionable ethics run for office and are even elected at times. How can we as a society be so blind to these character faults? Why would we vote for someone with a public record of bad behaviour to be a part of our community leadership over someone who has done nothing but good? Why is this acceptable, and why do we turn a blind eye to blatant wrong doing? Do we choose our friends and love partners the same way? If so, chances are the end result is nothing but trouble and someone telling you, "I told you so."
In San Pedro it is easy to know who is doing good and who is doing bad. In San Pedro it is easy to see which candidates stick out as solid, trusty worthy citizens who are committed to their community and which ones are not. If the first time you are hearing of these candidates is when they are asking for your vote, doesn't that say something about their community involvement? Have they been out there working with community projects, organizing fund raisers for those in need or donating their time or resources to the betterment of our town in any way?
In our small town of San Pedro we can avoid electing those who may have hidden agendas. In San Pedro we can avoid electing those that have nothing to offer us but promises. Why vote for the ones who raise questions and have no track record to support their so called commitment? We DO have deserving candidates who stand out as community leaders and they are the ones we can depend on to have our best interest at heart. Why even consider voting for the ones you may not trust?
Follow The San Pedro Sun News on Twitter, become a fan on Facebook. Stay updated via RSS