San Pedro's Tatiana Rivero to represent Belize in Miss America Latina del Mundo Pageant
Thursday, May 10th, 2012
San Pedro's very own Tatiana Rivero will be Belize's delegate to the Miss America Latina del Mundo Pageant in Mexico. 23 year old Tatiana is no stranger to pageantry and has represented Belize internationally before. The Sanpedrana will be amongst 35 contestants from the Caribbean, North, Central and South Americas at the two-week event, ending with the pageant on Saturday, June 9th.
"I feel very excited and honored to be chosen to represent my country Belize and I am very proud of being a Belizean," said a very confident Tatiana. All the contestants will compete in various segments such as the national cultural costume, swim and evening wear. The top qualifiers from those segments will move on to participate in a question and answer segment. The costume segment of the competition will give the participants the opportunity to highlight their country by depicting cultural wear representative of each country.
Speaking about her participation in the International Pageant, Tatiana stated, "I really want to put Belize's name high. I want to show them all the beauty and elegance that our country and people have and showcase everything that Belize offer to our tourists." Tatiana is known for natural beauty, a very singular smile, and most importantly for her charisma and her love and special affection for the elderly.
The main contact for the pageant in Belize, Leilah Pandy, explained to The San Pedro Sun that Tatiana "embodies" what a true Latina is, even more so because of her mixture of "Mestizo and Mayan ethnicity." Pandy explained that because of her international exposure in other pageants, in which Rivero has done very well, she is an "excellent choice as the Belize representative." Pandy added, "We have all confidence that Rivero will represent us well."
For her part, Tatiana explained that she is looking forward to doing well and as such has been training very hard in preparation for the pageant. Tatiana Rivero leaves on the 27th of May to participate in various activities, including photo shoots and tours, leading up to the competition.  The Miss America Latina del Mundo Pageant takes place on Saturday June 9th at the Barcelo Maya Palace Deluxe located in the Rivera Maya in the state of Quintana Roo, Mexico. The location is just between Tulum and Playa Del Carmen. Rivero ended by inviting all Belizean to join her and travel to the neighboring country to cheer for her as the Belize delegate.
Rivero also took the opportunity to thank the following sponsors that are making her participation at the pageant possible: National Institute of Culture and History, Local Grocery Store, Moncho's, Geo Tours, Sunrise Realty, Belize Telemedia Limited, Elvi's Kitchen, Belize Bank Limited, Fido's, Belize Tourism Board, Caribeña Enterprise, Hon. Manuel Heredia Jr. and The San Pedro Sun.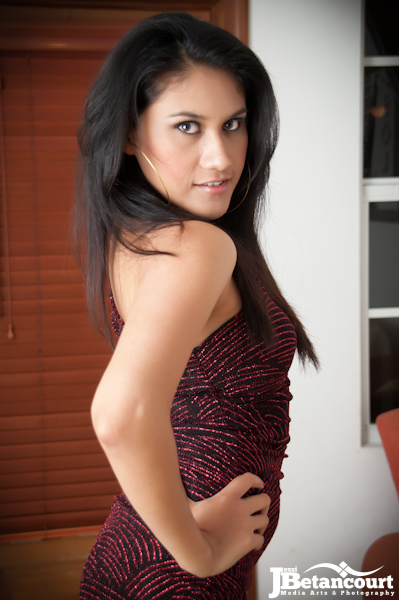 The San Pedro Sun wishes Tatiana all the best a she represents Belize at Miss Latina America. We know she will make us proud!
Follow The San Pedro Sun News on Twitter, become a fan on Facebook. Stay updated via RSS