San Pedro joins Inspiration Telethon to raise $1 million for children living with disabilities
Friday, June 29th, 2012
The country is gearing up for a nationwide telethon to raise one million dollars. Organized through the Special Envoy for Women and Children, Kim Simplis-Barrow and CARE-Belize, the telethon is being held on Saturday June 30th in the hopes of raising money for the construction of an "Inspiration Center". In San Pedro, CARE Belize will be based at the San Pedro Lions' Den where the Lions have organized an all day event. Monies from food and drinks as well as any donation received will go directly for the project as a contribution on behalf of the people of San Pedro.
The Inspiration Center is a rehabilitation center to be located at one-and-a-half miles on the Western Highway. It will offer basic medical care and various therapies to children with special needs and serve as a community center with after-school classes for children from the surrounding communities.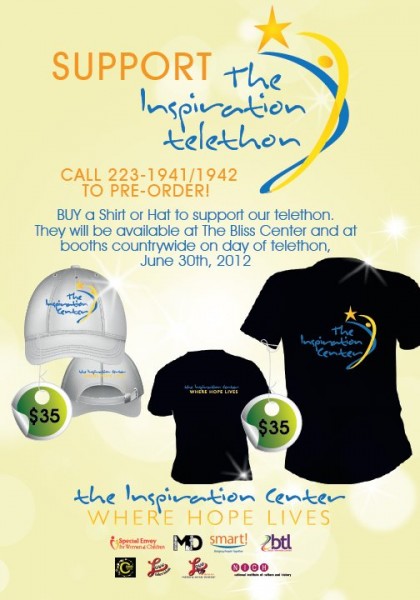 The center is estimated to cost three million Belize dollars and Simplis-Barrow and CARE-Belize are looking to raise one million of that through the Inspiration Telethon. The telethon will run from 8am to 6pm from the Bliss Center for the Performing Arts and will be simulcast on local TV and radio as well as streamed on the internet. Hosts will include well known Belizeans from different walks of life. The telethon will include live musical performances from some Belize's very best artists who have teamed up to make the Inspiration Center a reality.
Belizeans both at home and abroad will have various means through which they can donate to this important cause including by cash, depositing to the center's bank account, through texting, billing pledges to their BTL and BWS accounts, credit card or even buying Inspiration Center T-shirts and hats. Nine booths will be set up across the country, including Placencia and San Pedro, where citizens can go to donate or buy the promotional items. On Saturday, both SMART and BTL customers will be able to access the telethon's hotline 0-800-INSPIRE (467-7473), while an international audience can dial 501-227-WISH (9497).
People will be able to tune into all national radio and television station and watch the telethon live. Islanders as well as businesses are invited to come on out and make their contributions, buy promotional items or even purchase food or drinks at the Lions. All proceeds will go to help Belizean children living with disabilities.
Follow The San Pedro Sun News on Twitter, become a fan on Facebook. Stay updated via RSS