Presenting IndigeNOWBelize – A World Indigenous Music Festival
Saturday, October 6th, 2012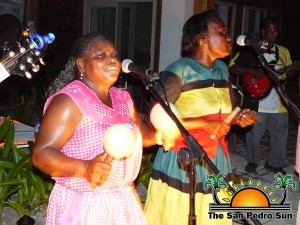 Belize City, Belize – October 1st, 2012 – Excitement is in the air as the anticipated launch of the first World Indigenous Music Festival entitled, IndigeNOWbelize, builds. This initiative was made by the National Institute of Culture and History (NICH) and promises to be an annual success which will bring international recognition to Belize. It will be held on Friday, October 12th, Saturday, October 13th, and Sunday, October 14th at the MCC Stadium in Belize City.
The very enthusiastic, Mr. Gregory Vernon, Director of the Institute of Creative Arts, NICH, declared, "IndigeNOWbelize, World Indigenous Music (WIM) Festival is a bold new initiative of the National Institute of Culture and History (NICH)
intended to achieve two broad objectives in the long term: to shape and embolden Belize's music identity, and to secure for it a recognized place on the world music scene. The sound of Belize is as diverse as the cultural strands that make up its people. IndigeNOWbelize WIM Festival will privilege this sound! The Festival will be an annual event, with a different indigenous sound each year. This year the sound is Amerindian with a special focus on the Maya, in celebration of the end of the 13th Baktun. Whatever the sound in a given year, Belize music will be centre stage."
The theme for this year is "Where Will You Be When the World Begins Anew?" This three day event aims to showcase the various aspects of the indigenous cultures found in Belize, such as arts and crafts, which will be available for purchasing, musical entertainment from local and international artists, and delectable
cultural dishes to fulfill the hunger from the excitement.
Headliners for the event are Garifuna Collective, on Friday night, and Peru's Las Pasteles Verdes, on Saturday night. Performing artists include:
• Florencio Mess harp
• Alma Belicenia Marimba
• Maya Bwai Band
• Instruments of Love
• Corozalsa Band
• Lucio and the New Generation Band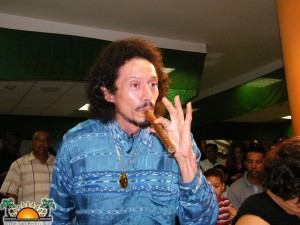 • First Time Collaboration between rock band, Ascenthium and national flute sensation, Pablo Collado
• And there is more to come…
Partners for the event include Belize Tourism Board, RSV Media, Music Industry Association of Belize, and international cultural marketing company, Bronitsky and Associates. Various embassies are on board to assist in making this event a truly memorable and triumphant one.
For more information on this event, please contact Gregory Vernon, Director, Institute Of Creative Arts, NICH, at phone number 227 2110, or e-mail [email protected]
Follow The San Pedro Sun News on Twitter, become a fan on Facebook. Stay updated via RSS