Editorial: Mourning what once was…
Sunday, October 28th, 2012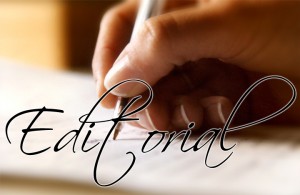 The day has come where the face of San Pedro has been changed. Over the last year we have seen drug related murders, child molestation, armed robberies and countless, costly burglaries. Now, marred by the recent gang of San Pedro teenagers beating a local man to death and a tourist stabbed during a burglary attempt, the days of our quaint, sleepy and peaceful fishing village are gone…never to return, just like the number of tourists who now decide to vacation and invest elsewhere. Even longtime residents are re-thinking their choice of residence, heartbroken for the once peaceful, tropical paradise they called home.
There will be many who will dislike this editorial. Even I don't like it…and why? Because it speaks of the unmentionable truth that is destined to be our demise, and this truth will not make Ambergris Caye an easy sell. With our livelihoods compromised and our future in question, we can no longer stick our heads in the sand and simply hope these problems go away. But please, don't blame this messenger. These sentiments are out there in full force on every message board and website designed to promote the good life on Ambergris Caye and Belize. Comments after comments are posted by visitors who lament over the good ole' days of carefree island vacations and are now concerned for their safety when traveling to Belize. Potential investors and retirees write about exploring other locations in search of what was once the safe, island persona of Ambergris Caye. This is the word on the street, in the bars, in your office, at the airports and amongst your neighbors.
Much can be done on the community level to tackle these problems but ultimately we look to the leaders we elected to care for and protect our personal and economic safety. This is not a new problem to the world, and as a country we can learn from other nations how they have successfully combatted the problems we are now facing. Just last week the City of Los Angeles, California USA signed a partnership with a federal international development agency to help curtail gang crime in Central America through gang prevention strategies successfully created in the nation's gang capital. The United States Agency for International Development (USAID), the federal agency dedicated primarily to administering foreign aid, will provide a $1.5 million grant for the cities to continue to develop and fund the cities' gang intervention and prevention programs, as well as share best practices and technical knowledge that will be applied primarily to Guatemala, Honduras and El Salvador. For Belize, taking advantage of programs like this would be invaluable in tackling our mainland problems. We don't have to make this up as we go, the more we network with and learn from, the better. Let's not be afraid or too proud to ask for help, we are at crisis mode and it is time to put egos away for the sake of the country. If we had a medical epidemic that was killing our residents at the rate crime is, we would recognize that defeating it was beyond our capabilities. And, we would ask for global assistance in saving their lives. In this case the virus is life sized and toting a gun…and yes, defeating it seems to be beyond our capabilities and we need help in combating it.
For those of us who call Belize our home, most of us understand the depth of these stories and understand how and why they occurred in the first place. As in anyplace you may live and travel there are precautions and levels of awareness that can be exercised to help prevent unfortunate experiences. As much as we may and should engage in meeting new people and immersing ourselves in a new culture, caution is always a good measure. If you're vacationing in the US and you made friends with the locals, would you invite them to your room to party? Would you walk home late at night in unfamiliar areas half-drunk? Would you flash your thick wallet around and brag about your expensive toys? Well…if you do, then maybe you should think twice. No matter where you are on the globe, we live in a world of predators and they prey on those who are not aware of their surroundings. In the "survival of the fittest" scenario the ones who don't pay attention are usually the first to be dinner for the wolf. It's not a game any of us like to play…it feels good to let your guard down and pretend that the wolves don't bite…but they do…when we are on vacation this is when the wolves are working. If their prey is making party or not paying attention you can bet they are sizing you up to make their move.
All this a sad but true story of how a quaint little fishing village has grown into a community where people must watch their backs, lock their doors, bar their windows and pray it doesn't happen to them. It doesn't have to be like this though, how much longer are we going to allow our island and our country to be overrun by the wolves? It is time to call in the hunters.
Follow The San Pedro Sun News on Twitter, become a fan on Facebook. Stay updated via RSS