San Pedro AIDS Commission gears up for World AIDS Day 2013
Thursday, November 8th, 2012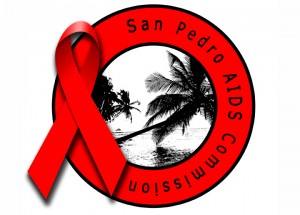 World Aids Day is celebrated on December 1st each year. The day provides an opportunity for people worldwide to unite in the fight against HIV/AIDS. It serves as a time to show support for persons living with HIV/AIDS as well as to commemorate loved ones who have passed. World AIDS Day was held for the first time ever in 1988. On that day, and actually everyday, individuals are encouraged to learn the facts about HIV and put that knowledge into action in their daily lives.
The overwhelming occurrence of stigma and discrimination within the country of Belize and probably around the globe stems from the lack of knowledge and understanding of the HIV Virus and the disease. If you understand exactly what HIV is and how HIV is transmitted, how it can be prevented, and the reality of "Living with HIV" – this information can be used to take care of your own health while looking out for the health of others. True understanding of the virus and the disease will ensure that you treat everyone living with HIV fairly, and with respect and understanding, like you would expect to be treated.
The Red Ribbon is a mainstay on this day as well. It is the international symbol of support for persons living with HIV as well as HIV awareness. Supporters are encouraged to get your ribbon and wear it proudly on that day and after if you so choose.
The San Pedro HIV/AIDS Commission is working on activities leading up to World Aids Day, and included in the calendar of activities are:
On Saturday, November 10th the team is hosting a fundraiser to hopefully raise some much-needed funds to continue with their mission to assist persons living with HIV. On sale for $10 a plate will be a delicious Belizean Turkey Lunch , complete with rice & beans, potato salad and turkey. Tickets are available with any member of the SP AIDS Commission or may be bought by calling 663-9922.
On Friday, November 30th the group will be visiting the San Pedro High School grounds to share a Red Ribbon for ALL students to wear. They will also provide an HIV/AIDS fact sheet and explanation on the significance of the Red Ribbon.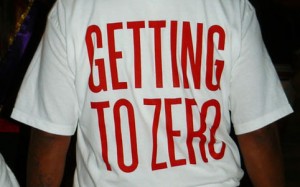 On Saturday, December 1st, the actual date set aside to observe World AIDS Day – the group is spearheading the annual Solidarity Walk. The general public is invited to join us in this annual event. The walk is scheduled to begin from the Central Park at 6:00PM.
On Sunday, December 2nd be sure to swing by for the annual World AIDS Day Fair at the Central Park. On offer will be free confidential rapid HIV testing. There will also be an HIV/AIDS Information Booth. Food and drinks will be on sale, with proceeds going to assist those living with HIV/AIDS. There will be live music – so be sure to come by and show your support!
Follow The San Pedro Sun News on Twitter, become a fan on Facebook. Stay updated via RSS