San Pedro's Annie Urbina and Rosie Syme featured in Belikin 2013 calendar
Wednesday, November 14th, 2012
Belikin, the Beer of Belize, held its 2013 Calendar launch on Saturday, October 20th at the Princess Hotel & Casino Poolside in Belize City. Being featured in the calendar is an opportunity coveted by many aspiring models across the country and abroad. This year, 22 year old Rosie Syme and 27 year old Annie Urbina, both from San Pedro were featured, with one of them being awarded the surprise and honor of being the cover girl on the 2013 Belikin calendar.
The San Pedro Sun caught up with both young women to chat about their experience and their thoughts on being featured in the very popular calendar.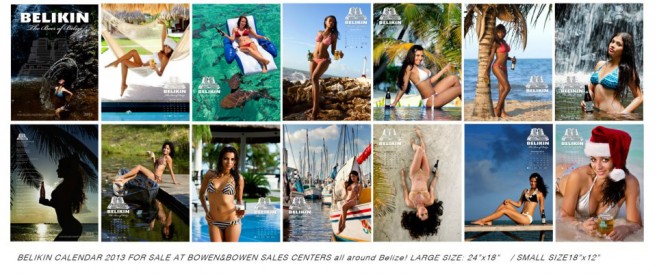 Rosie Syme has been living in San Pedro since she was two years old and according to her, the calendar just 'sort of happened'. "This was certainly not something that I was expecting. Basically they called me last minute and asked if I would be willing to do it and I said yes. The entire experience was really fun.

I did two different photo shoots. The first one was at Goff's Key. We went out there from the morning and I got home around six o'clock in the evening. We were there all day and just basically enjoyed the island until around 4:30pm when we had about a half an hour photo shoot and that was that – it was really fun. The second photo shoot was also great. That was at Shark Ray Ally. Seeing myself in the calendar, well let's just say I was really excited. I was very happy with the final outcome. I think that all of the photos ended up coming out great. I really like the feeling of the calendar now – it's a lot more my style – which is beautiful and a bit more 'classy' – it's still sexy but it's not too over the top."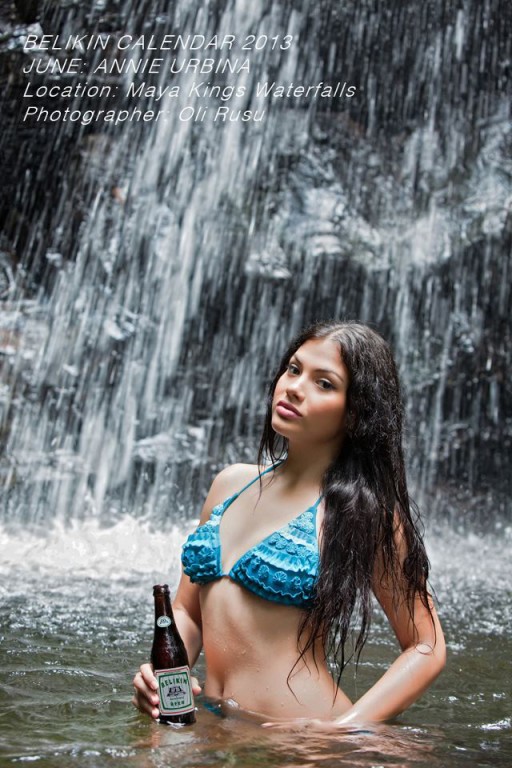 Annie Urbina was featured on the cover this year. This fact took her by surprise at the launch. "I didn't know until the night that I got there. Miss Shelly had emailed me and asked me if I was going to attend and I told her yes. And she was like, 'I'm glad that you're going to attend because we have a surprise for you.' But it never really crossed my mind that maybe I would have made the cover. But when I arrived there and I saw it, it was quite exciting because I didn't expect it. I was already just excited to be IN the calendar."
So, what kind of girl does it take to make the cover of the Belikin Calendar? Let's ask Annie. "I'm just a normal girl. I like to do what every other girl likes to do. I enjoy fashion, my main interest is makeup. I like doing art with makeup and pretty much everything that other girls like to do as well. I have done a little bit of modeling in the past in Orange Walk, doing a few fashion shows for a designer named Aldo Briceño. I'd say I've done about three or four of them. But that was quite a long time ago."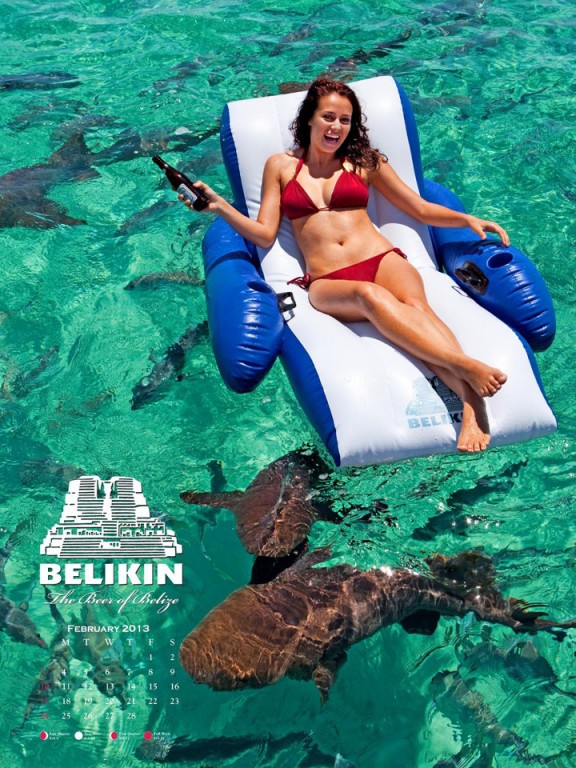 Both girls encourage any young lady eyeing the Belikin Calendar to just, "go for it". According to Annie, "Before it was a bit – well people didn't want to [do it] because of the reputation that it had. But now that Olivera (Olivera Rusu Photography) took it over – it has became more of a classy calendar – and I really don't see anything wrong with being in it. You get to work with professional people like Olivera and Shelly Bowen and they really don't make you do anything that you don't feel comfortable doing." Rosie believes that if you have the desire, you should go for it, "To any young girls thinking of going up for the calendar, I would say that if they have any interest in it – to just go for. You shouldn't let any kind of thing hold you back. You shouldn't be worried about not looking good or anything like that. That is the photographer's job because you probably have a beautiful body if you're even considering it. And so they should just go for it. It is a once in a lifetime thing and if you miss it then it's too late. I'd like to add that it was awesome working with the photographers and the whole Belikin team."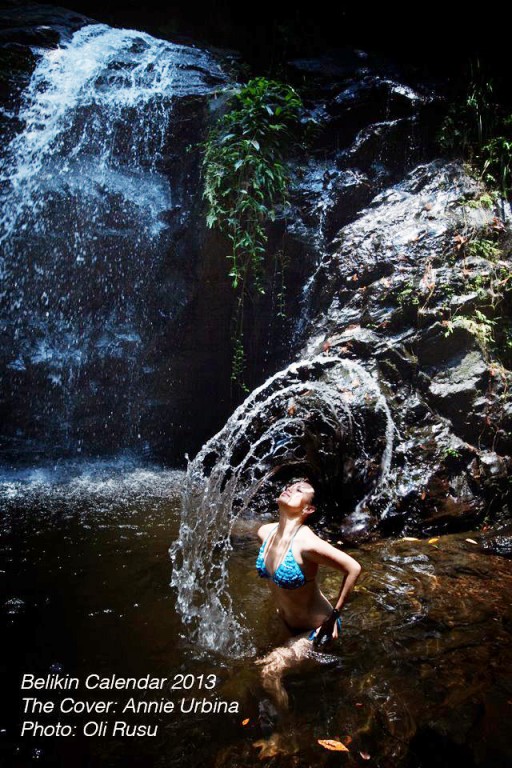 San Pedro resident, Olivera Rusu was contracted to take the photos for this year's calendar, along with two other photographers. She spoke of her concept with The San Pedro Sun. "When I was contacted to photograph the 2013 Calendar, and when I heard there would only be two photographers I was thrilled. Why? Because then taste of the calendar will be the same…. I had a budget, the same budget that was used for past years and I choose to spend it the way I considered best. So, I aimed for high end bathing suits. Each month represents something: January is with a fuzzy white hat and white bathing suit, February = red bathing suit being love with sharks swimming around, March = Baron Bliss Day, so the bathing suit was matching the lighthouse from Belize City… What I wanted with the 2013 Calendar was truly to show the beauty of Belize and the beautiful women this country has… We have a unique country and our girls are phenomenal. I hope I bring the calendar to a new level and hopefully people will agree with me."
The calendars are available for sale at Bowen and Bowen Distributors across the country. The smaller calendars go for $12, while the larger ones sell for $24.
Follow The San Pedro Sun News on Twitter, become a fan on Facebook. Stay updated via RSS