Belizean students on UK Pestalozzi Scholarship share their experience
Friday, May 10th, 2013
UK scholarships open doors for Belizean teenagers
Press Release- THE TRUE FACE – Public Relations Agency – May 8, 2013 – Rudolph (17) and Daniel's (18) decision to accept scholarships to study in the UK was primarily influenced by the financial difficulties they faced. They had been going to high school every day knowing that after its completion, despite all their efforts, it was almost impossible for them to continue their education in their home country. The scholarships, offered by Pestalozzi International Village Trust, enabled them to pursue their dreams. With The San Pedro Sun they shared their motivation to go abroad, their experience in the UK and hopes for the future.
Founded over 50 years ago, Pestalozzi is an international educational charity offering two year scholarships to academically bright, but economically disadvantaged 16-19 year old students from around the world, giving them the chance to realise their potential. In cooperation with Sussex Coast College Hastings (East Sussex, UK) Pestalozzi gives students the opportunity to take their International Baccalaureate. The charity currently hosts 50 students from seven different countries: Belize, India, Nepal, the Tibetan communities in exile, Uganda, Zambia and Zimbabwe. The organization promotes holistic education, developing the person as a whole following the principles of 'Head, Heart and Hands'.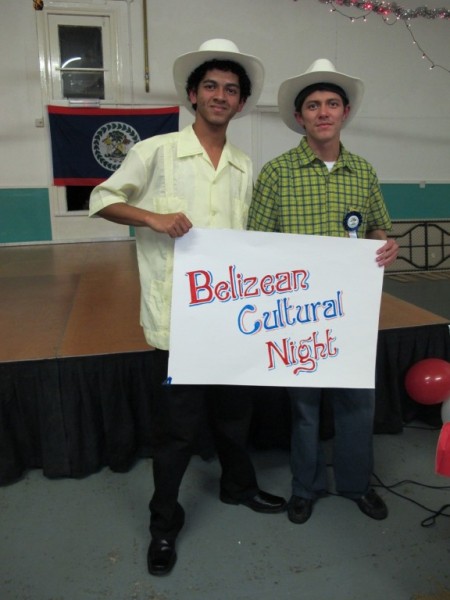 Students live together and exchange international experiences in cultural evenings and activities. "Staying with students from different parts of the world opens your views to a global level where you need to communicate and live together despite cultural differences. Life at Pestalozzi is hectic as well as fun, and there is not a week that passes where nothing exciting occurs", says Rudolph, who comes from Elridge, a village about five miles from Punta Gorda.
Although both Rudolph and Daniel are engaged with extracurricular activities, the International Baccalaureate was their primary motivation to leave Belize and hurl themselves into a UK adventure. Daniel explains: "The offer of the Pestalozzi scholarship, motivation from my family, and my wish to continue my education allowed me to come to the UK. The IB diploma is of great value to me, as I will be then free to study anywhere abroad. Furthermore, the experience of life away from home helps to develop personal awareness." Rudolph adds: "My academic progression depended mainly on scholarships, my peers and teachers and family always support me in every way they can, so the least I can do is make them feel proud, and as I love taking on challenges and want to continue studying."
Adapting to life in the UK was challenging but fun. Rudolph notes: "Punctuality is more regarded in UK. If you are not on time for the bus, it goes without you. And mainly the temperature stands out, this is the first time I am experiencing the snow." Thousands of miles away from home, the boys now realise how much they miss Belizean delicacies, hot sunshine, their family and friends. Both Daniel and Rudolph are beginning to anticipate their summer holidays, when they will return to Belize to undertake volunteer placements and see their relatives and loved ones again.
However, Daniel and Rudolph do not yet know when they will return to live permanently in Belize. "I am expected and hope to return at the end of the course, unless I secure a university to continue studying. I am committed to the development of my community and country," says Daniel. Last year, 12 of 19 Pestalozzi graduates were accepted at renowned universities in the USA, Germany and the UK. While students are given a great opportunity to pursue their career dreams internationally, most of them are returning to their home communities to make an impact in their own countries. Rudolph describes his future plans and stresses that he will go back to Belize after his studies. "I see myself as a youth leader and a motivator for young minds and working closely with youths who may need help as much as I needed. Furthermore, I want to be a guide for my little brother and sister, I want them to be like me or even better." On the other hand, Daniel knows for sure he wants to open his own business in the electric industry after completing a major.
The diversity of international life at Pestalozzi and the different experiences the boys are having mean that they both unreservedly recommend the international scholarship at Pestalozzi. Daniel says: "Certainly it's a great experience to see the real world." Rudolph adds: "Students may wish to be warned, that motivation and determination is what is needed to be able to make the best of this experience. It is like a quest, where you see yourself changing into someone better, and at the same, watch others do the same, knowing it was because of you."
Follow The San Pedro Sun News on Twitter, become a fan on Facebook. Stay updated via RSS