Five charged in separate drugs operations in San Pedro Town
Wednesday, June 5th, 2013
San Pedro Police arrested and charged five people in two separate drug operations conducted on Wednesday May 29th. According to police,the arrests are as a result of information received and the police's strategic plan to fight the drug problem on the island.
In the first arrest around 3:30PM, police conducted an operation and searched the home of22 year old Lauriano Augustine of Boca del Rio area in San Pedro Town. Present at the time of the search was another male person identified as 21 year old Michael Cambranez of #70 Freetown Road in Belize City. During the search, police found a transparent plastic bag inside the bathroom with what appeared to be a green leafy substance believed to be cannabis. At the station, the suspected substance was confirmed to be cannabis, which weighed a totalled 3.5 grams.
Augustine and Cambranez were both  formally arrested and charged for the offence of possession of a controlled substance.
In the second investigation, sometime around 3:45PM on the same day, police officers conducted a search at the residence of 46 year old Joseph Daniels,Belizean wood carver of Boca del Rio area of San Pedro Town. According to police the search was for drugs and firearms.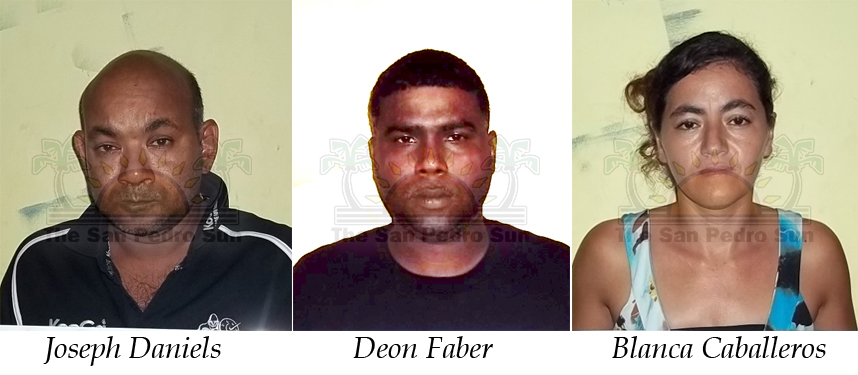 Police reports indicate that a search of the bathroom led them to a small compartment on the floor. Inside the compartment police found four transparent plastic bags containing green leafy substance suspected to be cannabis. Present at the time of the search were Daniels, 34 year old Belizean woodcarver Deon Flowers and 34 year old Guatemalan babysitter Blanca Caballeros. All were informed of the offence and escorted to the San Pedro Police Station. The substances were confirmed to be cannabis and totaled 82.6 grams. All three were formally arrested and charged for drugs the crime of possession of control substance.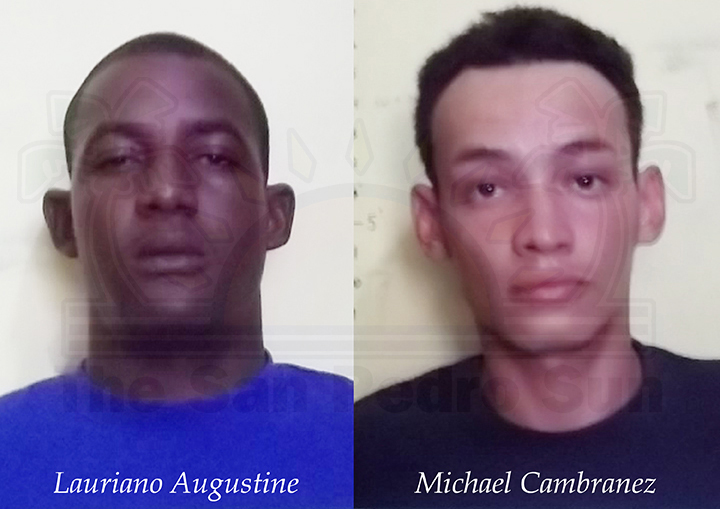 According to police, they are conducting a number of operations in an effort to combat drugs on the island. In the first four months, San Pedro Police has been showing an increase in the amount of drugs confiscated from the streets of the island.
Follow The San Pedro Sun News on Twitter, become a fan on Facebook. Stay updated via RSS