Johnny Quest Claims 1st Prize at Fishing Tournament
Wednesday, June 26th, 2013
The 1st Annual Captain Shark's Billfish Release Tournament took place over two days:Saturday June 22nd and Sunday June 23rd. Fifteen(15) teams registered to take part in the tournament in hopes of claiming some of the great prizes the competition had to offer. On Saturday morning the boats headed out to sea at 5AM equipped with everything needed to reel in their respected catch and of course a video camera to capture the action. On Sunday the vessels headed out at 6AM. By 4PM, several boats brought back Dorados and Tunas to be weighed in at the weight station in hopes of claiming the biggest catch.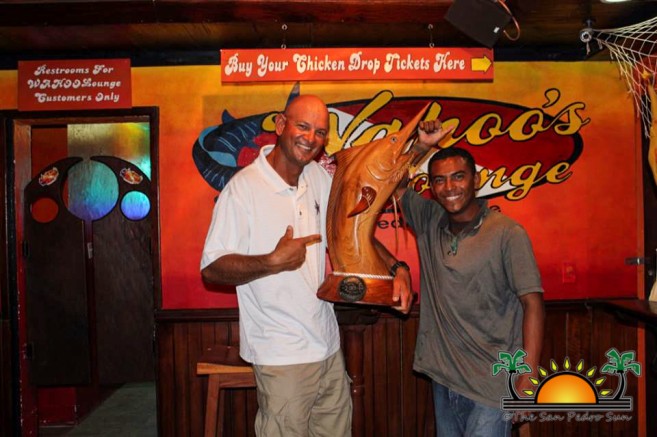 The fifteen boats that took part in the competition were: Catch of the Day, Nikky, Josephine, Aaliyah Marley, Johnny Quest, Eloida, Strike Force, Baby Robert, Seaduced, Majik, Another Princess, Bianca Michelle, D Reel Deal, Christina, and Pecipe.
At the end of the two day tournament, and capturing the $10,000 first prize was Johnny Quest, whose team captured and released the only Blue Marlin in the tournament. The team consisted of John and Denise Klein, Michael Hancock Jr. and Manuel Samos. Second Prize went to Alberto Bradley of Christina. Jennifer Jimenez, also onboard Christina, was named Top Female Angler. Jennifer also won for capturing the biggest Dorado. Horace Bladden Jr of the vessel Picipe captured the biggest Tuna. Junior Angler was Robert Peter Bradley from the vessel Baby Robert.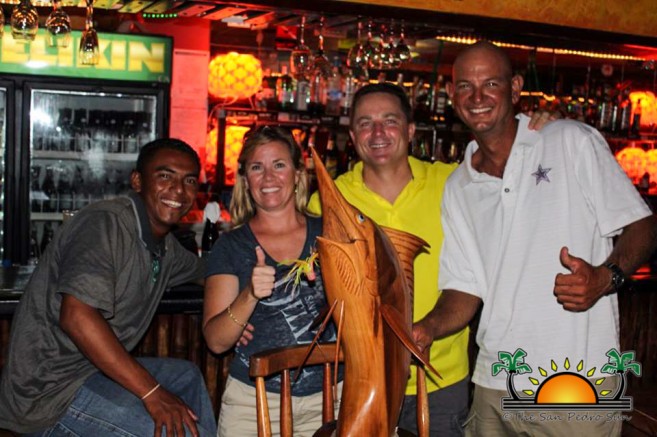 Following the tournament on Sunday, an awards ceremony was held at the Holiday Hotel. The San Pedro Sun congratulates all the winners, and Captain Shark's on the success of their 1st annual tournament!
Follow The San Pedro Sun News on Twitter, become a fan on Facebook. Stay updated via RSS