Purple Parrot Bar at Ramon's Village Resort destroyed by fire
Wednesday, August 28th, 2013
Press Release- Purple Parrot Bar-August 27th-
On the evening of August 27, 2013, the Original Purple Parrot Bar at Ramon's Village Resort in San Pedro, Belize was completely destroyed by fire along with most of the resort.Jerry Gilbreath, owner of the Purple Parrot Bar, for twenty-seven years, stated that none of his staff or guests of the bar or resort were injured. Nothing was left of the bar and contents which was built under a thatched roof. Gilbreath went on to say "I want to thank the many residents of San Pedro for quickly helping to try to save the Purple Parrot Bar along with Ramon's Village Resort. Thousands of guests from around the world have enjoyed beverages from the world famous Purple Parrot Bar."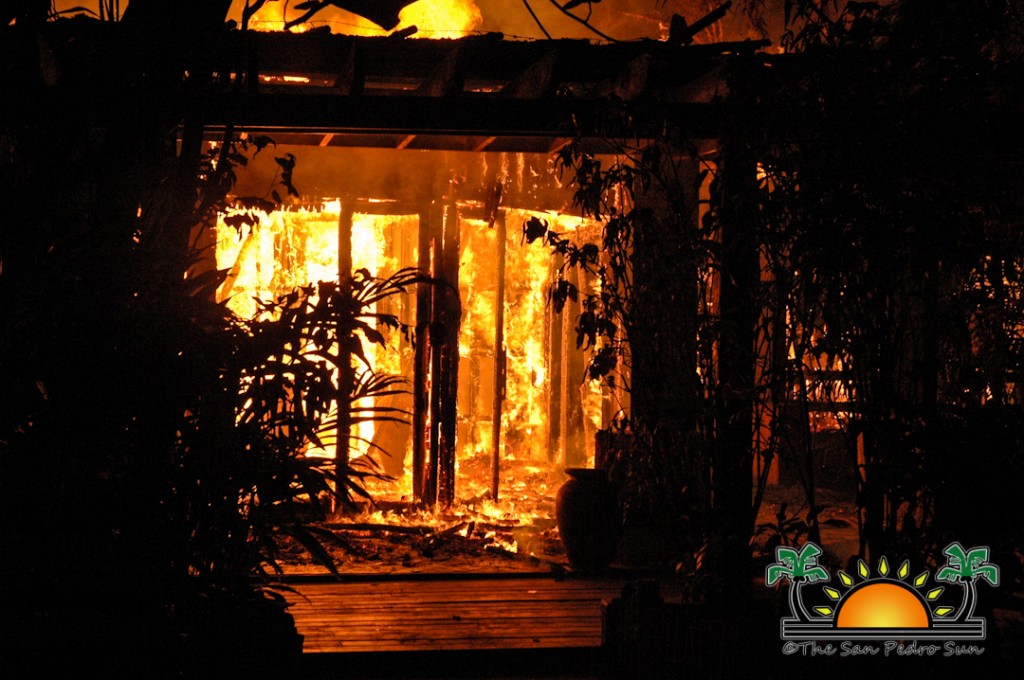 The Purple Parrot Bar has hosted many celebrities including Jimmy Buffett, who performed a concert there in 2000.
The Purple Parrot Bar is the home of the famous "Frozen Purple Parrot" which is made up of various secret ingredients and concoctions from Belize.
Gilbreath is still assessing the damage to the bar but said he hopes to be back in business soon.
Follow The San Pedro Sun News on Twitter, become a fan on Facebook. Stay updated via RSS