Ministry of Health issues caution on oral Ketoconazole
Monday, September 16th, 2013
Press Release- Ministry of Health- September 12th
The Ministry of Health is closely monitoring new information in regards to the use and efficacy of a well established anti-fungal medication, Ketoconozole, which is currently being used in Belize.
The Ministry is aware that in some countries this medication has been banned from further use because of its toxic effects on the liver. Other medications of the same category of drugs have proven to be just as effective with fewer side effects. As such, patients on this medication should consult their doctors at the earliest possible time to seek out the best solution available. Doctors across the country are strongly advised to switch to newer, less toxic medications. The Ministry of Health strongly advises that Ketoconazole be used only for cases where patients are unable to tolerate other therapies or when other medication options are unavailable.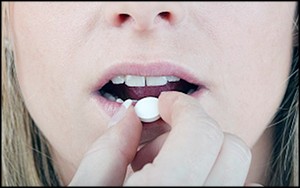 This warning is only of concern to persons who are on oral Ketoconazole (by mouth: tablets or liquid form). There has been no associated risk, for now, for those who are only using it topically (externally on the skin). The Ministry of Health officials will continue to monitor the situation closely.
Follow The San Pedro Sun News on Twitter, become a fan on Facebook. Stay updated via RSS