Guest Editorial: Belizean Soul for Sale
Sunday, October 6th, 2013
By Brent Toombs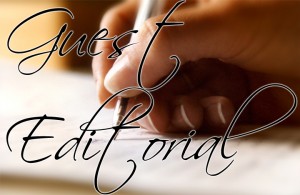 Before I was even a real Belizean I did what too many Belizeans are expected to do every day; I tolerated corruption out of fear that I would only be making my life harder by doing the right thing.
This latest scandal at Immigration has really gotten under my skin. For me it's personal. Two years ago I was sworn in as a citizen of Belize. It was the culmination of three and a half years of dealing with the Immigration and Nationality Department. Three and a half years of being told that they were still "waiting for my file to come back" or that suddenly there was some new document was never required when my application was first received but now was the reason why the process had come to a halt for me. Meanwhile I would see news reports of fast tracked citizenship for political convenience. One well connected former politician even offered to "hook me up" in time to vote in a convention. I declined. I was determined to become a Belizean legitimately.
It was frustrating, sometimes to the point of me seriously considering giving up and just remaining a permanent resident forever. But in my heart I already believed I was a Belizean and damn it I wanted the document to prove that.
Finally I got the phone call that I had all but given up hope of ever receiving. The Minister had signed my nationality application and I was invited to the next swearing in ceremony.
If you have ever attended or participated in one of these swearing in ceremonies you will know that it involves a lot of lining up and a lot of waiting. "Hey, I just did 3.5 years worth of waiting" I told myself, "what's a few more hours?". However, what I witnessed on that day is that not everyone is forced to wait, at least not as much as the rest of us. I watched in silent disgust as Hon. Marcel Cardona personally escorted "his people" to the front of the line, showing no regard for those of us who had lined up much earlier in the hot sun. He may have been a lame duck representative in the National Assembly at the time, but he was still a Member of Parliament and therefore too important to follow the rules set for the rest of us plebes. A great example of how things work in Belize for those of us about to become Belizeans.
But Cardona's disrespect for the process was trivial compared to what I witnessed next.
Inside the George Price Centre were two well known Americans from San Pedro. They were in the company of a "handler" or should I say "Immigration Broker". In plain sight of everyone they filled out their application form, the very same form I had completed 3.5 years prior! Their broker then disappeared into the room where Immigration Officers had set up shop to have applicants sign affidavits that their applications were honest and truthful. A few minutes later the broker emerged from the room and told his clients they needed to go get some photos taken. The photos would be for their nationality certificates that would be printed and signed by the Minister in time for the official swearing in ceremony that afternoon.
I wanted to say something to them. I wanted to tell them how much I resented that they were buying their citizenship in plain sight of people like me who had followed the procedure to the letter. The journalist in me wanted to alert the media to the corrupt activity occurring right in the middle of what should be a sacred ceremony. I wanted to give the Minister of Immigration and the Hon. Member from Orange Walk a piece of my mind. But most likely the only one who would suffer from my public outrage or whistle blowing would have been me. I had waited far too long, been far too polite, and put up with far too much bureaucracy to blow it now. So I kept quiet and did nothing. Before I was even a real Belizean I did what too many Belizeans are expected to do every day; I tolerated corruption out of fear that I would only be making my life harder by doing the right thing.
Later that afternoon a large group of us raised our right hands and pledged allegiance to Belize. We promised to defend her constitution and obey her laws. Among the group of freshly sworn citizens were two new Belizeans from San Pedro who were no doubt a few dollars poorer, and this Belizean who might have been determined to become a citizen without sacrificing his integrity but ultimately had to give up a tiny piece of his soul.
So Mr. Penner and the rest of you who treat our nationality- the very essence of who we are and where we belong on this planet – as a black market commodity that can be bought and sold, you disgust me. You have no shame. You have no soul. And most definitely you have no idea what it means to be able to call yourself a Belizean.
Follow The San Pedro Sun News on Twitter, become a fan on Facebook. Stay updated via RSS