Canada contributes to enhanced security in Belize
Wednesday, December 4th, 2013
Press Release-High Commission of Canada-December 4th-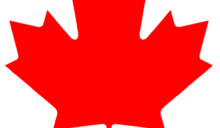 Today the Canadian High Commissioner to Belize, Stuart Savage, and Belize's Chief Executive Officer for National Security, George Lovell, participated in an event to witness the delivery of equipment valued at more than $1.2 million to the Belize Defence Forces (BDF). This donation is made possible by Canada's Anti-Crime Capacity Building Program through its Department of National Defence.
"Canada is pleased to contribute to Belize's capacity to combat transnational organized crime and to provide greater overall security for the Belizean people," said High Commissioner Savage. "Canada will continue to work with Belize and our other Central American partners to help strengthen security institutions and increase capacity to respond to immediate security threats in our hemisphere."
"The Canadian Special Operations Forces Command (CANSOFCOM) continues to work with our international partners in support of Government of Canada initiatives," said Brigadier-General Denis Thompson, Commander CANSOFCOM. "By assisting our partners in increasing their capabilities to combat crime domestically, there will be a direct impact on the security of North America. Our partnership in Belize has been positive and mutually beneficial."
This contribution is part of the Canadian Initiative for Security in Central America (CISCA) announced by Prime Minister Stephen Harper on April 15, 2012, during the Summit of the Americas in Cartagena, Colombia. The Government of Canada is committed to working with partners to enhance security and the rule of law and to address issues related to transnational criminal activity in the Americas. This is one of the three pillars of Canada's renewed Strategy for Engagement with the Americas.
CISCA builds on Canada's existing security programming in Central America by disbursing $25 million over five years through Canada's Anti-Crime Capacity Building Program and the Stabilization and Reconstruction Task Force (START).
For further information, media representatives may contact:
Press Office
Canadian High Commission in Belize
502 23651221 or 502 52 06 55 94
www.guatemala.gc.ca
Follow The San Pedro Sun News on Twitter, become a fan on Facebook. Stay updated via RSS